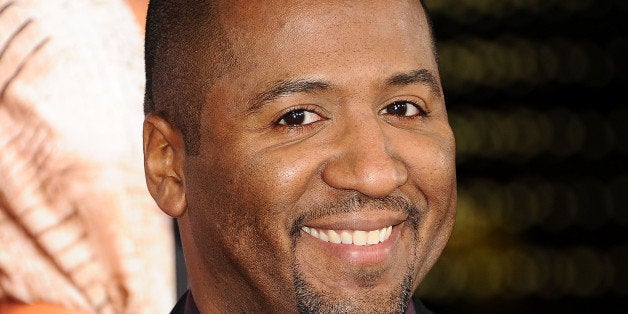 The Christmas-themed follow-up finds Lee reuniting with the ensemble cast, which includes Morris Chestnut, Nia Long, Sanaa Lathan, Monica Calhoun, Melissa De Sousa, Terrence Howard, and Regina Hall, at their characters regroup for a holiday retreat filled with laughs and a bit of misfortune along the way.
During a recent interview with the Huffington Post, Lee opened up on directing and producing the project, in addition to his thoughts on the resurgence of black films in theaters and the reason why most studios refuse to release soundtracks.
How was your experience filming the sequel to your debut film?
In some ways it was tougher than the first one. I put pressure on myself for the first movie. I set out to make a classic. I set out to make something that would stand the test of time. And fortunately it's been regarded that way by fans. So with the sequel I knew if we were going to make it at all, it had to be just as good if not better. So I wrote a script that I thought would achieve that. And then you get the actors who are certainly willing to do it for no money…But it was a much more ambitious script than the first one. And that one wasn't ambitious at our budget level and with as many of locations that we had. This one was just as ambitious even though we spent 75% of our time at one location in this mansion. But I've gotten better as a filmmaker and actors have gotten better as performers. It was all a challenge, but also one that I welcomed.
How long did it take to film?
It took two years from when I first presented it to the studio to get a green light. And mind you, they had notes that was of value and that helped. But the essence of the story that I was telling was the one that you're seeing on the screen that they were hesitant about. But we got to a place where they understood what I wanted and it took the cast coming into the studio to do a read through of the script to convince them that, "oh ok, we understand now what this movie is and how special this cast is." So everyone was all in once that happened.
Would you be interested in filming another "Best Man" sequel?
Well, let's put it like this. If there's a demand for a third 'Best Man' it will not take 14 years. If it happens, it will not be that long of a stand. We're not doing "Best Man: Nursing Home." [Laughs]

As a filmmaker what are your thoughts on the recent resurgence of black films in theaters? And what do you think black directors should do to keep the trend going?
Make quality movies. The saying goes; "It's quality, not quantity." Just keep making quality movies. There's been some really, really good movies over the past, I would say 18 months from African American filmmakers, and they're not just African-American filmmakers that are telling parts of the African-American experience. "42" was not a black director or writer, one of the producers was black. But it was a really good movie… "The Butler,"' "12 Years a Slave" is phenomenal. "Middle of Nowhere" that came out a year ago. It just shows diversity and a wealth of choices that we can finally have as moviegoers. It's not just, "Oh, let's go see the black movie." There's a ton of them.
And they should be in the genre that they belong in. There's comedies, there's musicals, there's dramas, there's historical dramas, there's indies… This is a great, great thing. Let's keep making movies that will be better than the ones that just came out. Let's keep raising the bar. We've been in this place before where we've seen a wealth of movies come out, but they tend to be one genre.
How instrumental were you with arranging "The Best Man Holiday" soundtrack?
I was very integral with the soundtrack, because I wrote a lot of Christmas songs into the script when I was writing it. So a lot of those songs appear in the film. And when it came time to putting together a soundtrack deal, RCA stepped up to the plate and had a roster of artists that are just fantastic and really would do a great job helping to be the fabric of the movie. It's a great mixture of Christmas songs and songs that fit well into the fabric of the film.
What are your thoughts on the lack of soundtracks that are released with today's black films?
The music industry is just so different now. Kids are taking music for free all the time. They have Spotify, Pandora…The record companies aren't making the kind of music that they used to make. Artists make their money on tours, not from album sales. So it's like, unless it's going to be an event type of record then the record labels aren't going to make them. And you can't really blame them for that. Fortunately, we had a brand that was right for doing an event type of a record. And it's a great record to have. It's one of those records, I think because it has Christmas music in it, that will get played every year. And hopefully in the in between months as well.
I love soundtracks that really play well into the movie and work in a symbolic way. You watch the movie, you hear this great music. You hear the music, it reminds you of the movie and it makes you want to watch the movie again. It all works in that way, and it evokes memories of the first time you saw the movie.That's how the best soundtracks work.
"The Best Man Holiday" is now playing in theaters.
Calling all HuffPost superfans!
Sign up for membership to become a founding member and help shape HuffPost's next chapter
BEFORE YOU GO
PHOTO GALLERY
"The Best Man Holiday" Los Angeles Premiere