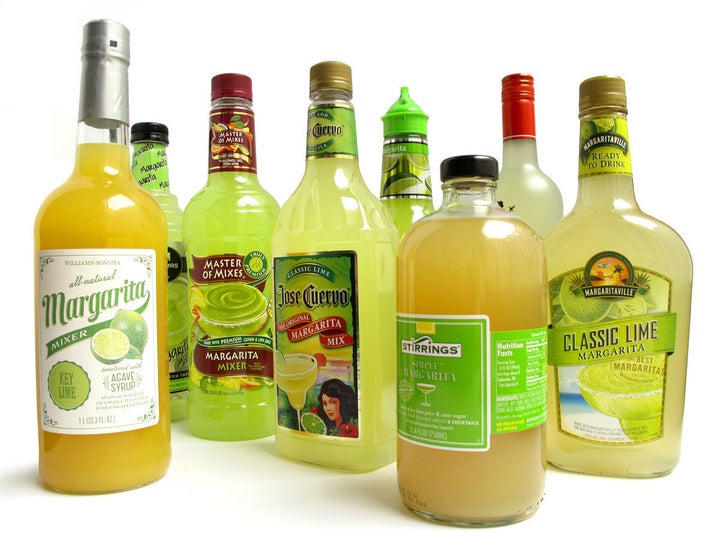 It's easy enough to make your own margarita from scratch, unless you plan to make a huge batch. In that case, squeezing a crate of limes isn't always so fun. So, in the spirit of Cinco de Mayo, we've rounded up seven popular margarita mixes (plus one wild card contender) to find out which store-bought brands are worth buying.
Note: We're tasting popular and easy-to-find store brands in this case, not the premium craft mixes that are on the market.
A classic margarita blends tequila with lime juice, optional simple syrup and either Triple Sec or Cointreau. But if you read the ingredients of most store-bought mixes (see below), they're far more complicated. Some of these contain wine -- yes, wine -- along with ingredients like high fructose corn syrup, cellulose gum, food coloring and "medium chain triglycerides." Yum?
In our blind taste test of original lime-flavored margarita mixes, we stirred each mix into Dos Manos blanco tequila. The biggest differences we noticed were in color, sweetness, freshness, and the authenticity of the "lime" flavor. Read the comments included in our ranking to see which brands you might prefer.
We added Skinnygirl Margarita to the taste test equation, just for comparison's sake. We know it's not a mix -- it's a ready-to-drink bottle. But because sales have been so high, we wanted to see how it compared to the major mixes on the market. We're guessing Bethenny Frankel may not be enthused with our results …
Check out the results of our taste test below, and let us know which mixes you've tried.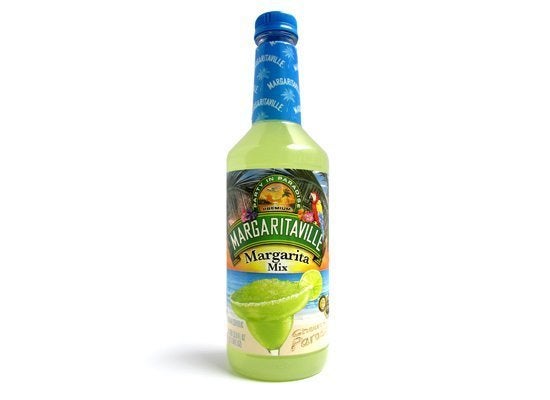 Popular in the Community