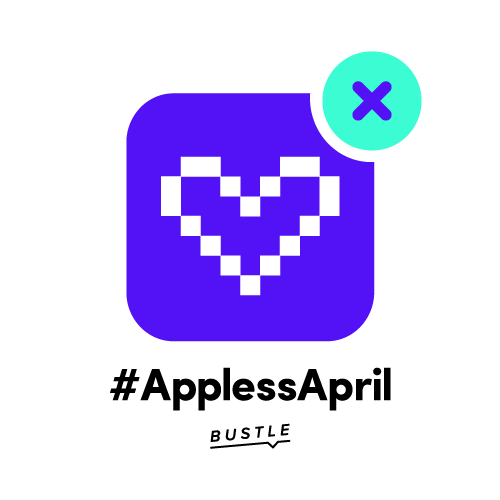 For years, I was a serial one date online dater with countless horror stories (Naked with the Dog, You couldn't even turn off the porn?). It became one of the primary reasons I started my blog, YOU'RE JUST A DUMBASS. Online dating was supposed to provide all of these options, make my dating life more efficient, and fun; instead I would get frustrated and disconnect after just a few months. "The majority of the time, the dates I'd go on with these guys from apps were disappointing". explains Tanya Ghahremani, Bustle Associate Lifestyle Editor.
Online dating is creating a paradox effect: giving off the illusion of many choices, while making it harder to find viable options. It's ironic that our highly-connected world has now become disconnected. The paradox effect in dating is creating the illusion of having more social engagement, social capital, and popularity, but also can be masking one's true persona. "I can't tell you how many times I've had great conversation with someone on a dating app only to meet them IRL and realize they're nothing like I thought they were going to be, or that the chemistry is nonexistent". says Ghahremani.
The irony became that at any bar full of people that you're looking at on tinder & okc are in the same room, but everyone is staring at their screens. So, why not abandon the apps altogether? Well, Bustle thought the same thing and is now in their 2nd year of App-less April.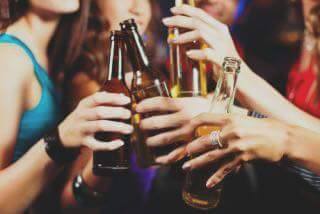 "App-less April, an initiative dreamed up by our Sex & Relationships Editor Michelle Toglia, we are encouraging readers to log out of their apps and try to engage with people IRL. Michelle's team of writers and experts is giving people concrete advice on how to meet people offline via essays, tips, Facebook Lives, and Bustle app integration". Julie Alvin, Bustle Executive Editor explains.
"Last year, I think App-less April really focused on deleting your dating apps to find out what offline dating was really like — and if it was even possible for Millennials who were so addicted to online dating. While meeting people IRL vs apps is still a huge goal for the challenge, I think last year a lot of participants realized that App-less April was beneficial for a lot of other reasons." explains Michelle Toglia, Bustle Sex and Relationships Editor.
Bustle learned quite a few things during last year's App-less April:
Being more open. "Since I had deleted them, I was more willing to give this new person a shot. I ended up being really surprised by how well he and I got along — we ended up dating for a few months! I was able to focus on the positive qualities of the person in front of me, whereas before I probably would have gone right back to swiping endlessly for my "perfect match." says Kathryn Kattalia, Bustle Senior Lifestyle Editor.
Attitude change. "App-less April was a wake-up call for my dating life. Not only did I have a revelation that I actually liked being single, I realized how much dating apps were affecting my self-esteem and attitude around dating. I think I approached first dates differently too. The first dates I went on during that time felt a lot less like interviews. I was a lot less distracted and more interested in getting to know my date." explains Toglia.
Empowering. "Apps encourages us all to put our first impression to people through yet another filter and not really allowing anyone to present themselves truthfully at first glance. When I detoxed, it was freeing in a sense ." says Ghahremani.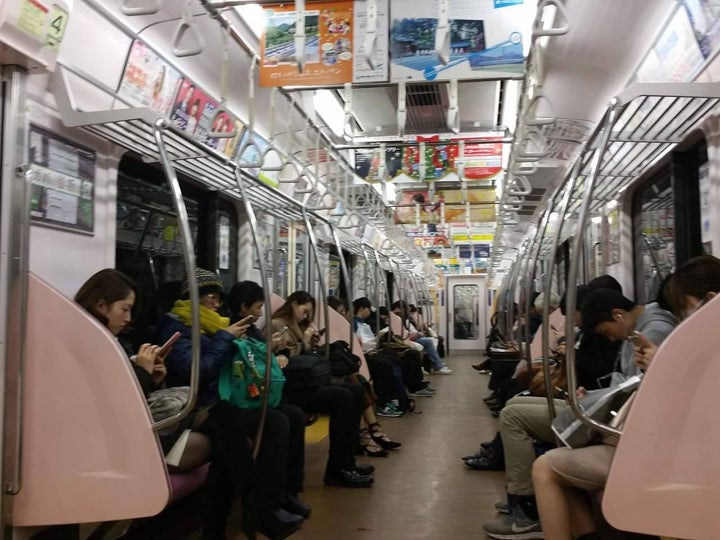 Art of Speech. "I recommend that everyone takes a dating app break from time to time, not only to reassess what they truly want in a partner, but also to practice conversing with people in real life (which is getting to be a lost art!). This way, instead of writing an online bio about yourself, you practice your online bio by living it and demonstrating what kind of person you are (charming, outgoing, etc.)." explains Natalia Lusinski, Bustle Sex and Relationships writer.
Diversifying your dating approach. "Dating apps aren't the ONLY way to date. There are a million different ways to meet people, and App-less April helps you realize it. I got to spend some quality time with a person who wasn't my "normal type"." explains Kattalia.
Best part of meeting people IRL? No more experiencing ghosting, benching, or breadcrumbing! As Lusinski explains, "They match with sooooo many people, it's easy to message several a day, but it's difficult to consistently message several a day and keep the momentum going. Hence, ghosting and breadcrumbing come into play! Or, the person is just not great at communicating and they give a lot of one-word responses and/or don't ask many questions."
When I stopped using sites and I, like Kattalia, found someone that wasn't "my normal type". Today, he's my fiancée! So, I am encouraging people to mix up their strategy. To help you get started with your app detox, Bustle has prepared a 30-day guide. "I still found it to be a challenge to meet people IRL last April. I went on a few dates during the challenge but they were all from people I had met online and exchanged numbers with at the end of March! The thing is, deleting your apps doesn't just make it easier to meet new people — you need to change your behavior (and possibly attitude) too. That's something I spent the whole last year doing. I think I've gotten a lot better at meeting people IRL in the past few months, but I'm excited for this year's challenge to find out!" explains Toglia.
Related
Popular in the Community