Winter is, er, here, and though we won't be challenging any White Walkers (we've got to wait another year and a half for that), we've got our own winter battles to fight. I'm talking chapped lips, cracked skin, and patchy redness, three of winter's worst symptoms.
During the winter, we usually switch up our skincare routine to account for the harsher, moisture-sucking conditions. But, more moisture doesn't necessarily need to equate to more products. Cue squalane, the only dry skin beauty product you'll need this winter.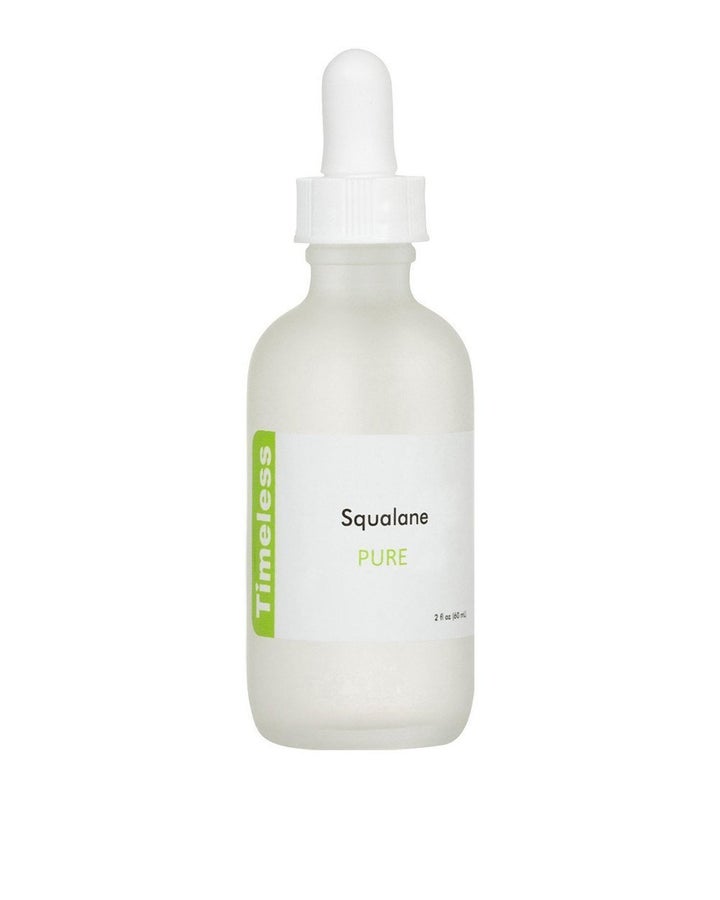 Squalane, naturally occurring in human sebum, is an oily substance in our skin that acts as a barrier. It prevents too much water from getting into your skin, and prevents you from losing too much water through your skin, too.
This $11 miracle oil found on Amazon is 100 percent pure olive-derived squalane, and helps to lubricate and protect skin. It's versatility means it's a good option for year-round use, as well as an extra boost of moisture in the winter. It absorbs quickly, is natural and paraben free, and reportedly reduces fine wrinkles because of its superior moisturizing habits. Need we say more?
With over 480 reviews on Amazon with an average star rating of 4.5, this purchase practically speaks for itself. Here's how reviewers use squalane at home:
"...I had never heard of [squalane] but after I found argan oil was clogging my pores, I decided to give it a try....I put this either directly on my face as a moisturizer or in place of a serum or I drop it into my retinol or mix it in with my cleanser....The dropper helps you avoid contamination as well. I repurchased this twice and will definitely continue to repurchase it as long as amazon carries it."

"I love this oil. I was unsure about it at first but it turns out I was using way too much. Since I adjusted the amount I've been using, its worked incredibly well on my skin. I use it as the last step in both my AM and PM skincare routines and it gives me a great level of moisture without feeling greasy or oily!"

"About me: I have sensitive, acne-prone skin with large pores and a tendency to get incredibly oily in the summer and dry in patches in the winter... For me, I need just one or two drops, patted on my damp face after I cleanse and tone. My skin has changed drastically since I simplified my skincare routine down to just this as a moisturizer."

"I have aging skin and this oil absorbs within minutes and doesn't leave my face looking greasy. Highly recommended."
Sound too good to be true? Try this $11 miracle product for yourself here.
HuffPost may receive a share from purchases made via links on this page.
Support HuffPost
A No-B.S. Guide To Life
Popular in the Community