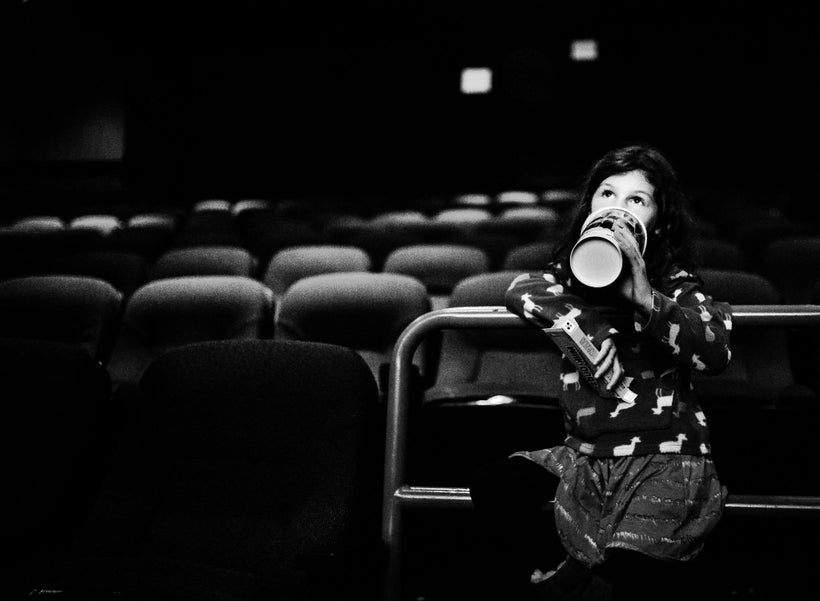 Fall has officially arrived! With the kids in school, there is a lull between the busy summer and holiday seasons. More families are spending more time at home while wanting to enjoy the best weather of the year before winter sets in.
Movie night is high on many families' lists of activities for spending evenings together, but make your movie nights extra-special by hosting backyard movie nights for your family - or the whole neighborhood.
Projector: When looking for a projector, you don't need cinema-quality, but you do need something bright enough to ensure you will able to see it when you want to watch. With kids, this may mean a projector bright enough so that the picture can be seen at dusk before it's completely dark. Look for a projector with at least 2,000 Lumens to ensure some fading sunlight, streetlights, or your neighbor's patio lights won't interfere with your viewing. Other considerations are the type of input you want to use - will you hook your projector up to your DVD player? Stream a movie from your phone? Most newer projectors will allow for diverse inputs, but think about how you will use the projector and double-check the inputs before buying. A mid-range projector like the PowerLight Home Cinema will fit most family's needs.
Audio: Many projectors have built-in speakers, but they are often not powerful enough to allow a crowd (or even your entire family) to hear the audio. A powerful bluetooth speaker like one from Aquaphonics will ensure that everyone can actually hear the audio in the movie without using any wires. It's also waterproof, making it kid-proof and party-proof as well in case there is an accidental spill or knock to the ground. You can also directly connect the speaker to your video source if you prefer.
Screen: It's possible to project onto a white garage or fence if you happen to have one, but if not a screen is the way to go. Many think there is no such thing as a screen that is too big so measure your yard to see what will fit. Another feature to consider is whether a screen can accommodate both front and rear projection. While movie theaters always project from the front, many families prefer to project from the back so that the projector can be placed behind the screen, away from children. A 115" screen like this one from Camp Chef is a good size for most yards. Or a smaller 92" version is more portable and can more easily be set-up by one person.
The Movie: Show an old favorite, or find something new. Check out what your library has or visit a RedBox. Some ideas for family movie night are Hocus Pocus, the Nightmare Before Christmas, Boss Baby, Trolls, Maleficent, SING, Moana, and Wonder Woman.
The Pluses: Other than that, anything extra is up to you. You may want to give your neighbors a little bit of warning before movie nights begin, or even invite them! Most families find it more comfortable and fun to set-up blankets rather than chairs. Pop some popcorn or even have a dinner-picnic in front of the big screen. Add some not-too-bright BlissLights to your yard for some extra movie-magic. Movie nights are also great ideas for birthday parties or playdates. Add some extra fun by having kids paint cardboard boxes as cars and make it a drive-in.
Once they start, back-yard movies are sure to be a neighborhood favorite and family favorite for years to come.
Contributor has no interest in anyone or anything mentioned.
Calling all HuffPost superfans!
Sign up for membership to become a founding member and help shape HuffPost's next chapter
This post was published on the now-closed HuffPost Contributor platform. Contributors control their own work and posted freely to our site. If you need to flag this entry as abusive,
send us an email
.