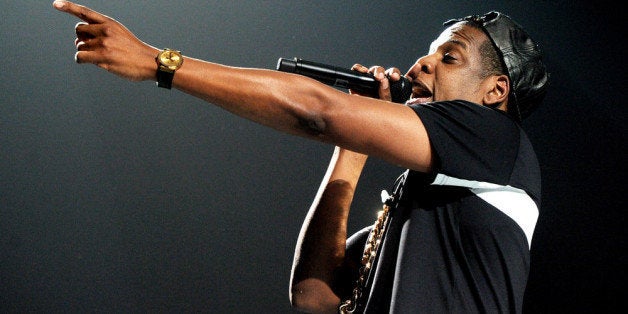 As the posts pour in reviewing the year in music (and it's been a great one) I thought it was worth looking at all the other elements that surround modern music.
Driven as much by the need to recreate a non-touring revenue model as they are by the growing perception of musicians as all-round creative geniuses (thanks, Kanye), the expectation that musicians should dabble in multiple disciplines is producing some pretty interesting side projects. Some with a clear promotional goal, some just for the sake of doing something cool.
The album leak deserves a special credit this year. It has established itself as a key tool in generating pre-launch press. When an album leak generates such a high level of concentrated buzz, it can't be ignored as a marketing opportunity. In fact it was likely inspiration for Beyonce's recent surprise album release.
2013 has been all about video. Short films, interactive music videos, behind the scenes clips, we have seen it all. Beyonce had more music videos than songs on her latest album. Look for next year to see even more film projects driven by musicians looking to broaden their brand with wider creative credentials.
It's hard to label this list "Music Marketing" as a lot of it is more content or side projects that are far from traditional advertising, but this shaping the #newrules of music promotion. I didn't want to do a numbered list as I jump between big brand revenue driving partnerships and smaller unique tactics, so in no real order here is what I liked this year. If there is anything cool I missed, let me know.
Bob Dylan -- Like a Rolling Stone Interactive Video
Interlude and Sony took a famous song that never had an official music video and created an experience that lets viewers switch between 16 different channels to see the music video play out across multiple different shows. It was developed for the release of the Bob Dylan anthology and drove massive engagement and press coverage around the world.
View it here.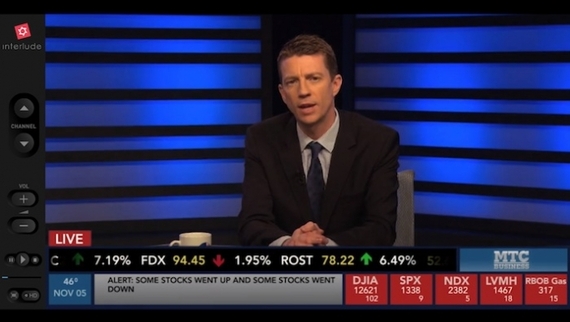 Donald Glover (Childish Gambino) - Clapping for the Wrong Reasons
So lets start with the abstract. This short film from Glover was rumored for a few months before the cryptic 24-minute project emerged in August. It features Flying Lotus, Trinidad Jame$, Chance the Rapper, pornstar Abella Anderson and Danielle Fischel (Topanga from Boy Meets World), just to name a few. The video serves as a great contrast to his comedy and set the stage for his recent album Because of the Internet.
Jay Z -- Magna Carta Holy Grail
We all know Jay changed the game with this one. A deal with Samsung worth $30 million in media to spend put him in a pretty unique position. The Galaxy app, a forced re-write of the rule books by going platinum before official release, an art installation at the Salisbury Chapel in England, a six-hour splattering of performance art -- but my favorite -- a bunch of behind the scenes videos on the production process. Rick Rubin in all his bearded, barefoot glory, combined with other top tier producers, hanging out, living the dream. Sure, there were privacy concerns around the apps data capture but this is a new territory.
Arcade Fire -- The Reflectors Pop Up Shows
When you're a massive indie rock band that fills arenas how do you keep the flair and feel of smaller shows? You throw a bunch of pop up events and perform under a different name. I caught the Bushwick show -- The Reflectors, a warehouse of people, every one of them dressed up. It was a new way to approach an album listening party and just a great opportunity for the band to let a little loose.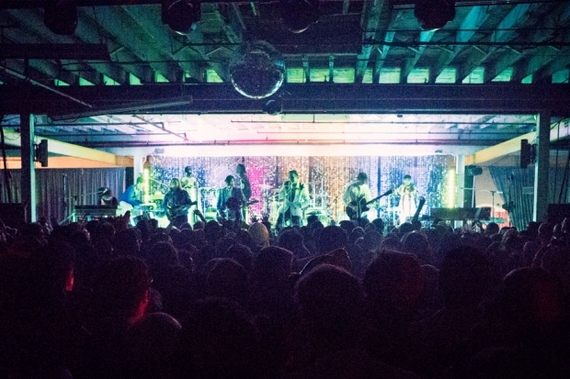 Written by Del Ray and directed by Anthony Mandler, Tropico creates a series of dreamy worlds within 27 minutes of widescreen glory. It feels right for her brand and covers a bunch of themes around innocence, corruption and LA culture. She used her platform to deliver a really creative experience, maybe a bit overdone but it works for her.
Pharrell has had a killer year. He is all over the web in all sorts of content, on top of that he had two of the summer's biggest hits in Get Lucky and Blurred Lines. Here he worked with musician/director Woodkid (Yoann Lemoine) and We Are From LA to create a music video that plays for 24 hours, letting you scroll through time. Great concept that continues to push the boundaries of the medium. Look for Woodkid to really blow up in 2014.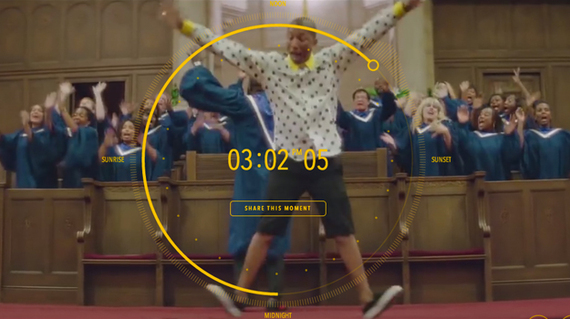 Daft Punk -- Get Lucky Coachella Teaser
Rather than releasing a single to hype the album, they went with a short teaser of a track. They did it at Coachella amongst other channels, and it worked a charm. It was looped and remixed the same day and provided the perfect build up to a great track.
Beyonce -- Beyonce Surprise Album Release
A surprise album right before Christmas? Well played. The coverage and buzz for this was massive and the Visual Album concept -- 17 videos and 14 songs -- shows what we will expect albums in the future.
Kanye West -- Yeezus Cover & New Slaves Projections
Kanye set out to do everything differently with Yeezus. The paid advertising was minimal, relying heavily on word of mouth. Building projections drove buzz in major cities around the world, but my favorite move was amplifying the nonexistent cover art into a storm of user-generated content using a couple of "please add graffiti" posters and some well-seeded hashtags on Instagram.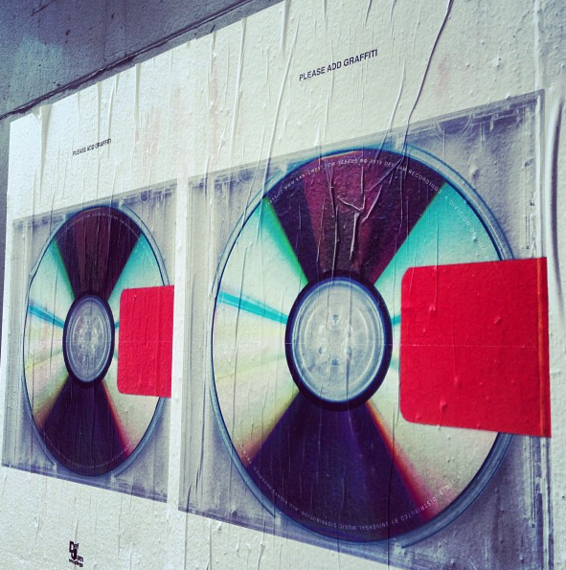 Dishonorable Mention: Miley Cyrus & Robin Thicke at the VMAs
The tidal wave of coverage from every corner of the cultural spectrum makes it pretty hard not to mention this. It depends how you define "best" I suppose. Enough said. Now lets try and forget it.
Popular in the Community