When it comes to choosing the perfect place for a camping trip, the U.S. has no shortage of scenic and adventurous campgrounds to choose from.
But according to a rather large group of avid, adventurers, the best campgrounds of all can be found within the country's national parks.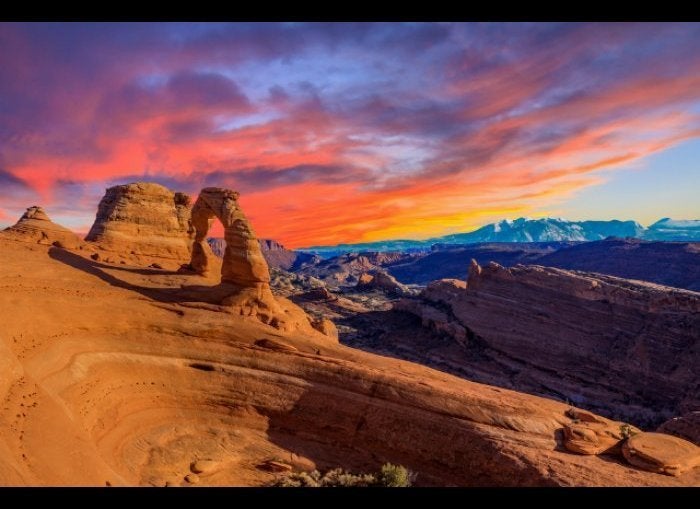 The Best National Parks for Camping
Yonder, a community-based mobile app designed to inspire outdoor adventure, recently surveyed more than 300,000 outdoor enthusiasts about their favorite places to camp. The results: although participants were free to choose any U.S. campground as their favorite, national park campgrounds ultimately stole the entire show.
"Camping at a national park is different from camping at other places because of the diversity of experience," says Emily Boyd, director of strategic partnerships for Yonder and a former park ranger at a national historic park. "You can get lost in the backcountry for weeks on end or park your RV within walking distance from attractions. The National Park Service (NPS) is uniquely positioned to serve all types of outdoor adventurers, including people of all ages and varying levels of experience."
Essentially, national park campgrounds offer some of the most unique camping experiences in the country. And, as Boyd points out, since opportunities within the parks are sometimes limited (e.g., many national park campgrounds require reservations that are hard to score) these camping trips are often once in a lifetime experiences.
"National Parks are truly one-of-a-kind places to visit and camping offers a unique opportunity to experience protected places," Boyd said. "[ Camping in the parks] offers the opportunity to be fully immersed in the experience and connect with the park after the busy chaos of day visitors."
Curious which parks were voted best for setting up camp?
The following U.S. national parks were voted the 10 best for truly incredible camping adventures.