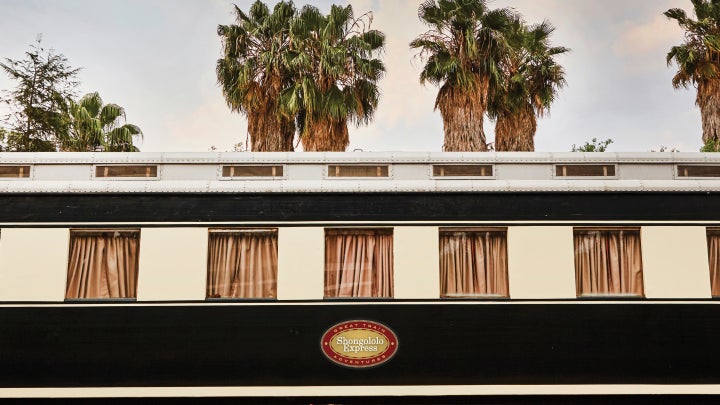 Tricked-out new airplane cabins and cruise gadgets tend to steal the spotlight, but 2017 is shaping up as the year of luxury train travel. From Peru to Japan, new and newly refit locomotives are chugging along the rails, treating passengers to gourmet local cuisine in white-tableclothed dining cars, five-star service in sleeping suites, and old-fashioned globe-trotting camaraderie with other guests around the bar and in glass-walled observation cars. Off the train, meanwhile, these journeys offer access to experiences of all kinds, be it golfing on the coastal links of Ireland, exploring the palaces of Rajasthan, or spotting wildlife while on safari drives in Swaziland. Here, six of the newest and newsiest.
1. Shongololo Express, Southern Africa
Acquired a bit over a year ago by Rovos Rail — which, together with the Green Train, is the go-to outfit for luxury locomotive travel on the African continent — this 19-car train now sports new dining and observation cars, as well as a signature cream-and-green exterior paint-job. Its 12- and 15-day safari-studded itineraries between Pretoria and Cape Town, South Africa, and between Pretoria and Swakopmund, Namibia, and Victoria Falls, Zimbabwe, have also been retooled, with golf-outing options added to the Cape Town routes.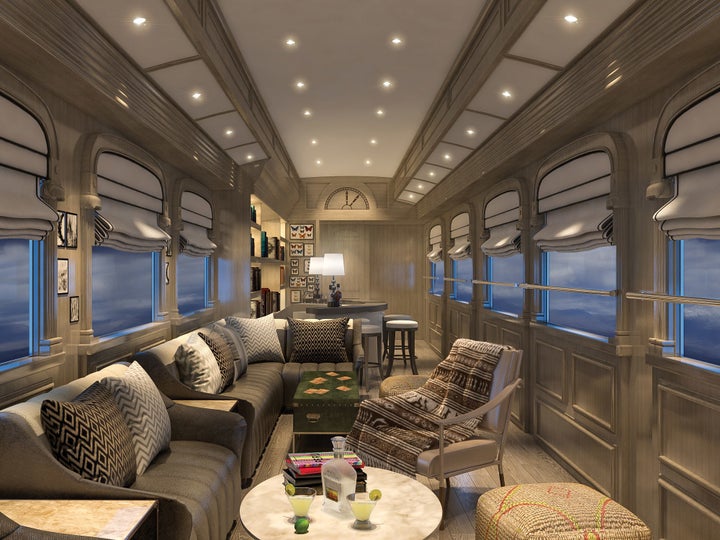 2. Belmond Andean Explorer, Peru
Traveling through the Peruvian Andes on one of the highest-altitude rail lines in the world, this 48-passenger train trip launches in May, connecting the ancient Incan-turned-Spanish colonial capital of Cusco to the waters and islands of Lake Titicaca and onwards to the volcanic-rock city center of Arequipa. The coaches' interiors take design inspiration from the colors and textures of local hand-woven textiles, Alpaca wool, and the surrounding mountains, while the cuisine has been designed by the chefs at Cusco's historic Belmond Hotel Monasterio.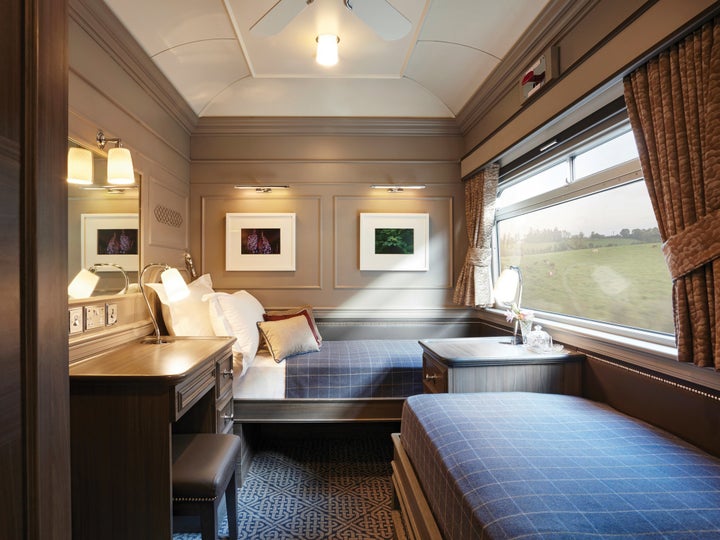 3. Belmond Grand Hibernian, Ireland
Belmond's Peruvian launch comes hard on the heels of the summer 2016 debut of this 40-passenger train. Here, a classic aesthetic evokes Dublin's Georgian architecture, with various tartans providing colorful accents. The longest of the trips—which range from two to six days — explore both the Republic of Ireland and Northern Ireland, including stops at Jameson's whiskey distillery, Blarney Castle & Gardens, and Belfast's Titanic museum.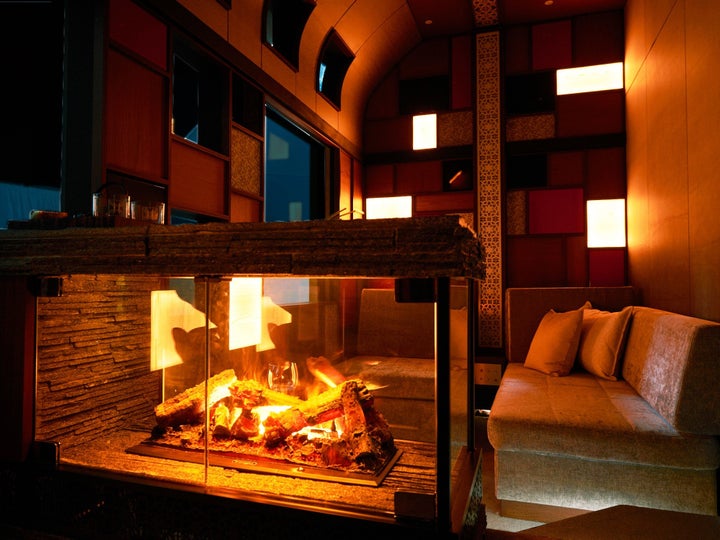 4. Suite Shiki-Shima, Japan
This 34-passenger contemporary stunner is still several months away from launching, but reservations — bookable by lottery only — are already sold out for 2017. Ken Kiyoyuki Okuyama, who's worked for Porsche, Ferrari, and Maserati, designed the panoramic observations cars and 17 lacquer-walled suites of the train, which tours Japan's northeast on one-, two-, and three-night Tokyo round-trips. The regional kaiseki cuisine onboard comes from Katsuhiro Nakamura, Japan's first Michelin-starred chef, and the costume designer to the Empress of Japan is behind the staff uniforms.
More from Condé Nast Traveler: