The Brooklyn Chamber of Commerce wouldn't be able to attract an audience for a "Brooklyn Manufacturing Expo" outside of their own staff, so every year they host the BKLYN DESIGNS exhibition. Walking around the exhibition though you are struck by how design, and by extension designers, drive manufacturing. With the collapse of manufacturing in the United States over the last few decades it's hard to fathom just how many jobs we had in Brooklyn making things. All of the work was not only designed here in Brooklyn but as a matter pragmatism, most of it is made here.
Here are a few of my favorite things.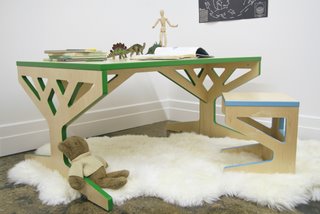 Tree table and stool by April Hanna
April Hannah gets the chutzpah award. She's an artist who three months ago, when she applied for a booth, saw a need, had an idea, and a couple of cardboard models. Twelve weeks later, her Tree Table Collection is debuting here. The collection, shown with a few of her artworks, as a sort of visual DNA, is smart, cohesive, well crafted (thanks in part to a brother who according to Hannah "can make anything"), and built with kids and the environment in mind.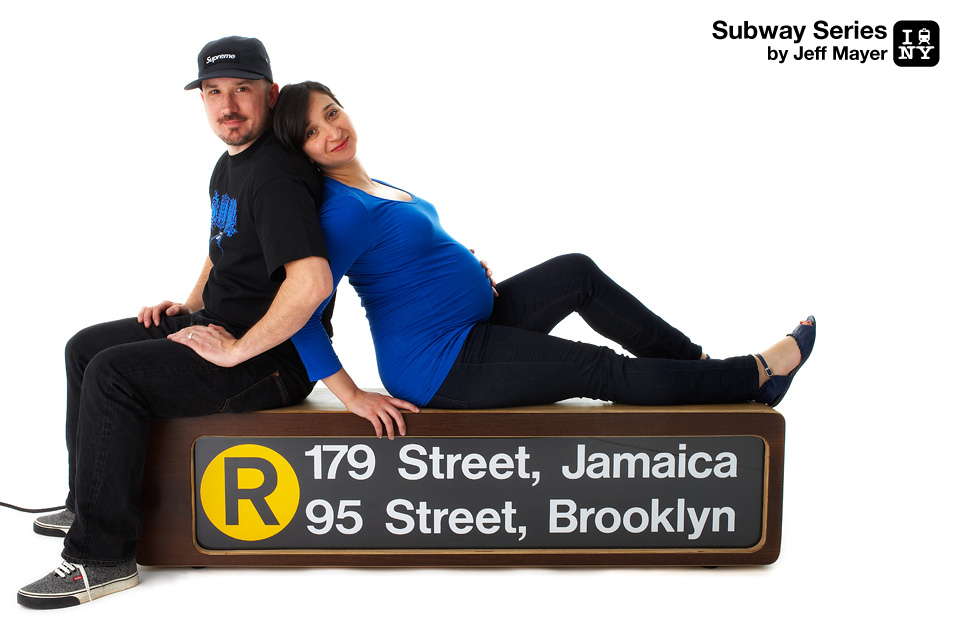 Jeff Mayer's bench and growing family
Jeff Mayer's 718 Made in Brooklyn is "form follows environment". His design and manufacturing is a direct outgrowth of his lifestyle and Brooklyn aesthetic. He's a former professional bmx racer, a lifelong skateboarder, and denizen of the public transportation system. All of these things come through in the objects, clothing, and furniture he designs and manufactures.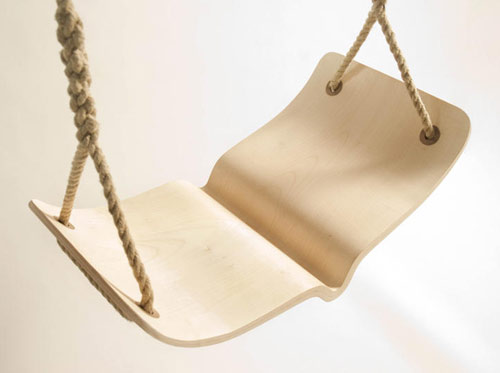 Christina Fesmire's Fugle Swing
Pratt Institute seeks to instill in all graduates aesthetic judgment, professional knowledge, collaborative skills, and technical expertise. Their booth there was evidence of a promise fulfilled. The quality of the designs and the execution did not suffer by comparison with their professional counterparts by any means. I was particularly taken by Tobin Spann's spare, simple, beautifully executed Surface Series furniture. My other favorite work was Christina Fesmire's Fugle Swing. Both of those students have bright futures ahead of them as long as we can get this economy moving again.
Related
Popular in the Community