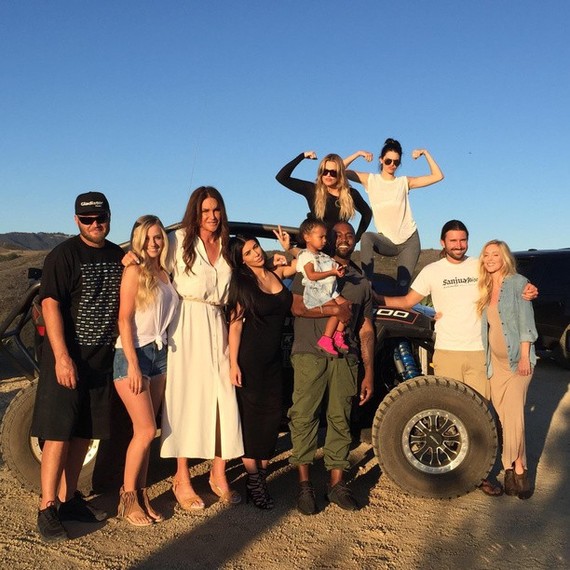 (photo: Instagram/@CaitlynJenner)
Caitlyn Jenner's new look made an early appearance on the star's Instagram page. Jenner celebrated Father's Day with her family in an easy white dress cinched by an off-white belt. With long, loose curls and tan wedge sandals, Jenner looked chic from head to toe -- albeit not entirely prepared for a day of off-roading.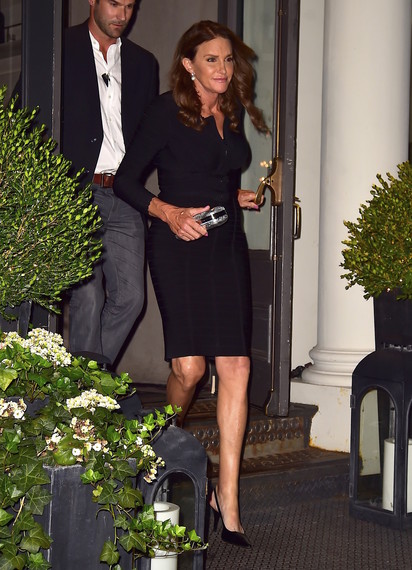 (photo: Getty Images)
Visiting NYC, Jenner stunned in a sleek black bodycon dress and matching slingback pumps, the ideal ensemble for dinner at Tutto il Giorno.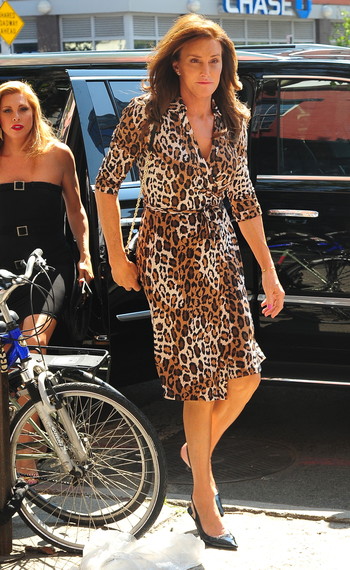 (photo: Getty Images)
The following day, Jenner donned a knee-length leopard wrap dress for a day of shopping at Patricia Field...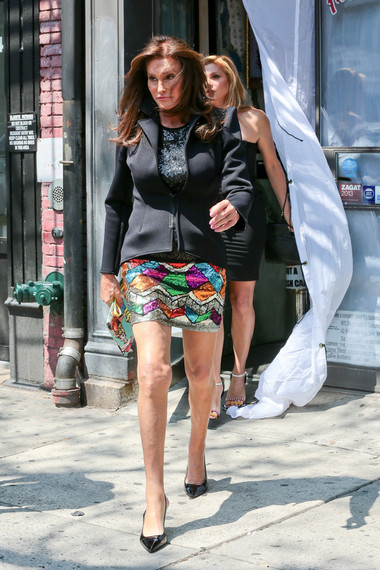 (photo: Getty Images)
But emerged in an entirely new ensemble of a black blazer, sequined top, and a multicolored mini that had Field's name written all over it.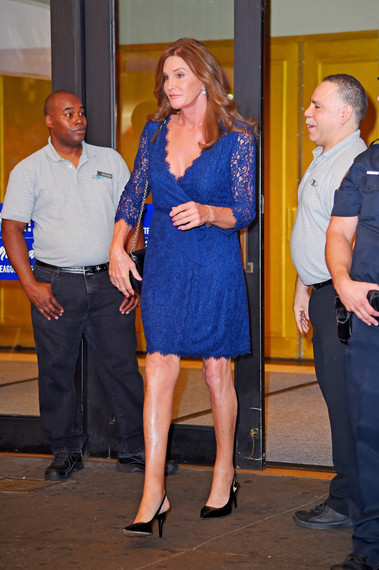 (photo: Getty Images)
Jenner wasn't finished yet--the reality star changed for the third time that day into a cleavage-baring lace dress while arriving at "An American in Paris" on Broadway. Blake Lively, watch out.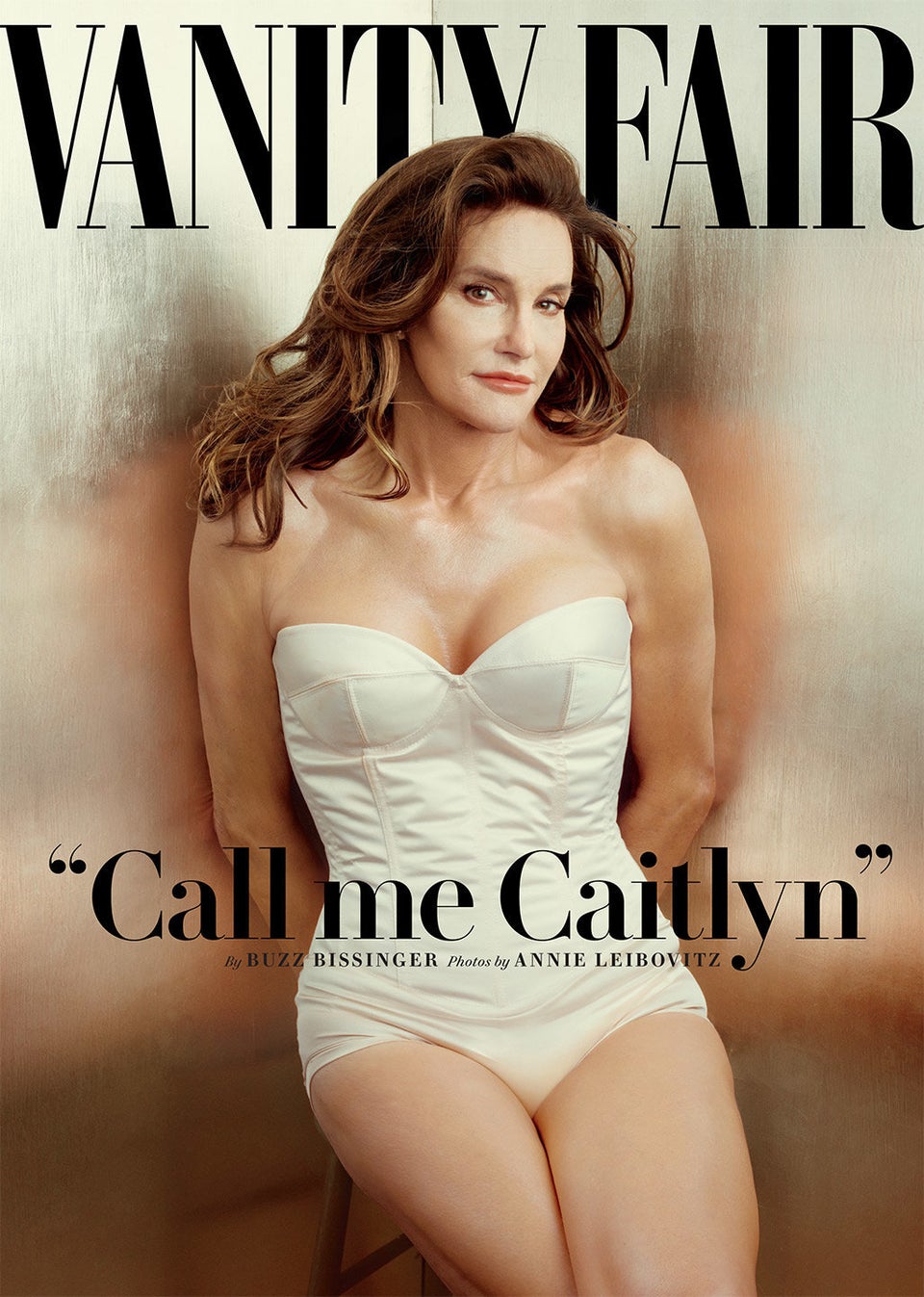 Iconic Transgender Moments