Concert - Starman: A Celebration of David Bowie
Just six days after his death, more than 20 bands and 100 performers came together to celebrate the life and music of David Bowie. The five-hour sell-out concert, held in the dimmed Gothic beauty of London's Union Chapel and streamed live around the world, had a rawness and energy that was unique.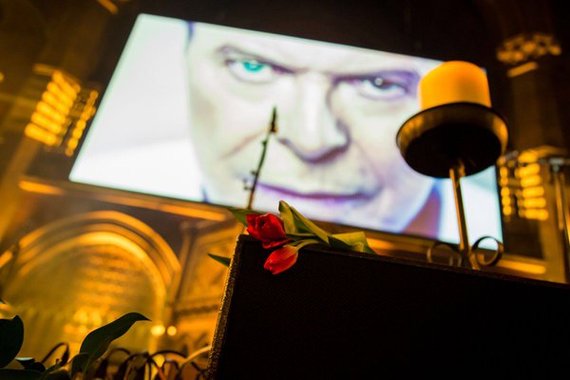 Performers, many of whom had known or played with the musician, all played Bowie tracks. They included a the Magic Numbers, the Egg, The Feeling, members of the Sex Pistols and the Bad Seeds, Maggie Ronson (sister of Mick), David McAlmont, Clifford Slapper and Guy Pratt who has played with the likes of Pink Floyd and Madonna.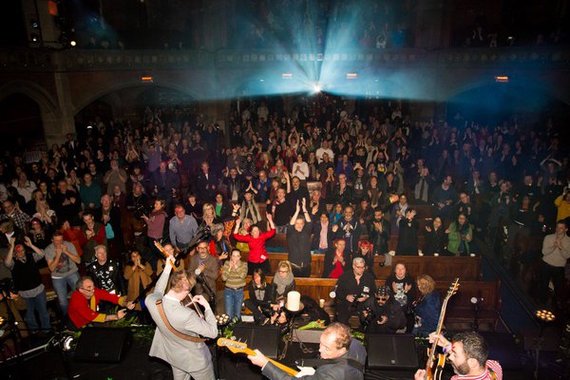 Suzanne Moore and David Baddiel spoke. Comedian John Robertson was the compare. There was mass karaoke, comedy, cabaret, reminiscences and eclectic interpretations of Bowie classics. Kooks was played on the electro harp, Where Are We Now on the saw and there was even a spine-tingling version of Lazarus, released just a week earlier was played.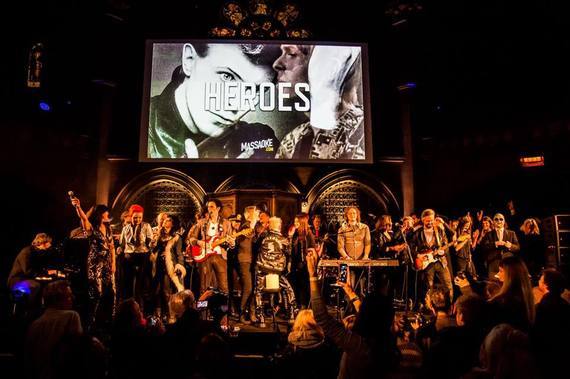 Organised in record time the concert came together through the sheer force of will of small group of Bowie fans who wanted to give him a fitting send off. That it came together so well was little short of a miracle. As one of the performers commented at the end of the show: "It was almost as if someone was watching over us."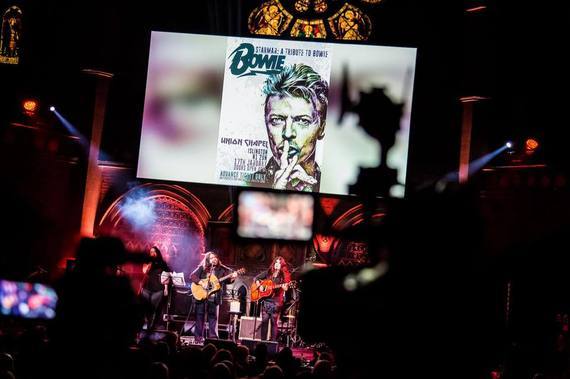 A short film of the event will be released on 10 January. Find out more at https://twitter.com/bowie_tribute. Best new artist - Bee Bakare
From the first moment Bee Bakare began playing at a small Soho club the audience was utterly transfixed. Her richly textured vocals, catchy hooks and fizzing musicality immediately set this young acoustic soul pop singer-songwriter apart.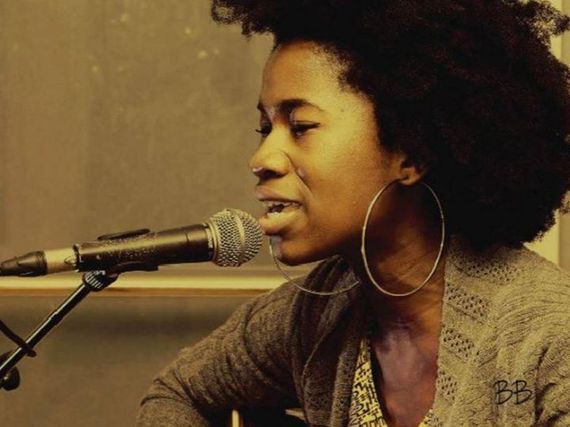 Her lyrics - warm, heart-felt and upbeat - take flight on an incredible voice reminiscent of young Tracy Chapman, Joan Armatrading or Lauryn Hill. But unlike those singers, Bee's big smile is never far away.
Equally comfortable playing alone or with her excellent five-piece band, Bee released an EP last summer and has recentlyreleased her first single, 'Waiting to Happen,' from her upcoming EP. It's unlikely Bee Bakare will be "waiting to happen" for long.
Find out more at http://www.beebakare.com/ Best Film - Wùlu
Dubbed the 'Scarface' of West Africa, this debut feature by French-Malinese filmmaker Daouda Coulibaly is no traditional gangster thriller. Set against the run-up to the 2012 Mali Civil War this subtle and complex thriller is held together by a remarkable central performance by actor, Ibrahim Koma. Koma plays an impoverished taxi driver who turns to a new career as a drug smuggler.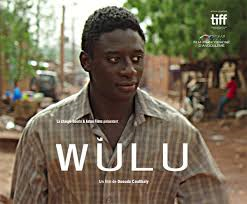 Fast-paced and the absorbing, the film sucks the viewer into the lives of its characters as well as the brutal realities of West Africa's cocaine trade: a trade that is intimately tied to corrupt politicians, the military and al-Qaeda operatives.
Selected to close this year's Film Africa film festival in London, this film deserves to follow in the footsteps of Timbuktu (2014), all the way to the Oscars. Best Film Festival - FiSahara
Far from the red-carpeted opulence of Cannes and Sundance, the Sahara International Film Festival - known as FiSahara - took place in a sun-baked refugee camp deep in the Algerian desert. What it may have lacked in glittering VIP premieres and champagne-fuelled yacht parties, FiSahara made up for in spades with dune parties, camel races and multiplex-sized screenings beneath the stars.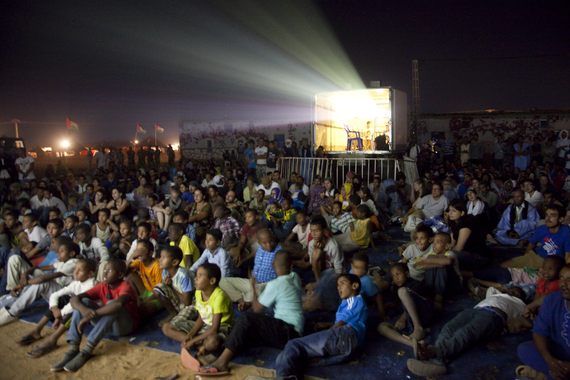 Now in its 13th year, the FiSahara film festival - the remotest film festival in the world - attracted over 350 international actors, screenwriters and cinephiles, International guests stayed with the refugees, sharing their homes and their food and sitting shoulder-to-shoulder with them on rugs to watch movies.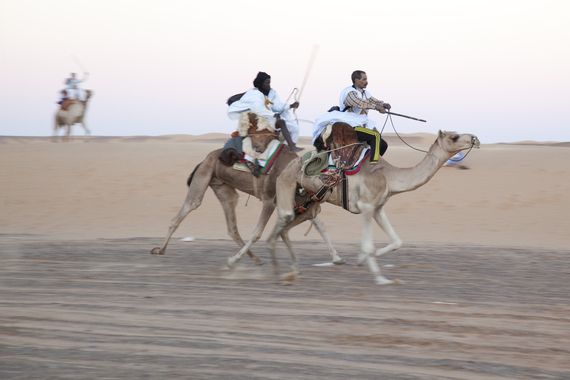 This year's programme included more than 50 films, all projected at night onto two large outdoor screens attached to the side of articulated lorries. Beyond the films, highlights included workshops, acrobats and concert in the dunes by an acclaimed Spanish band, Vetusta Morla.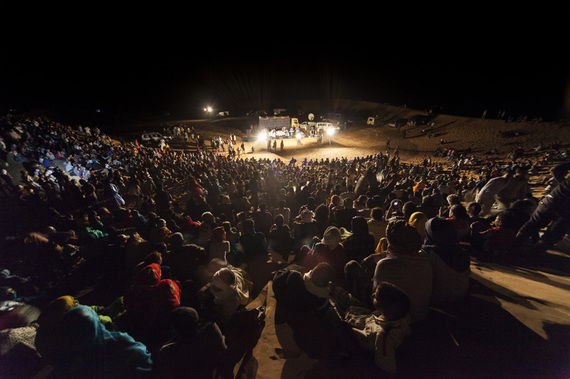 To find more about the film festival and the film school or how to submit films or attend the next edition of FiSahara (April 2018), click here.
Calling all HuffPost superfans!
Sign up for membership to become a founding member and help shape HuffPost's next chapter