If you thirst for a glass of orange juice first thing in the morning, this is the taste test for you. Of course, most people prefer the fresh-squeezed variety, but the truth is that many of us succumb to the convenience and ease of the Tropicanas and Minute Maids of the world. So to find the very best of those, we tested 10 popular supermarket brands of mass-produced orange juice -- pulp-free, original flavored only.
What did we find out? Well, we did note some slight differences in flavor and texture -- creamy vs. watery, acidic vs. sweet, natural vs. unnatural, and good vs. bad aftertastes. But as dull as this may sound, we were surprised to discover they're all marginally decent. None of us jumped for joy about any particular brand, but we wouldn't turn down a glass, either. The orange juice industry's process has become so homogenized that there's not much differentiation between one brand and another (despite the fact that, as you'll notice in our slideshow below, some companies source their oranges from Florida and others go as far as Brazil!).
So for the picky among you, our guide will help you narrow your options at the store. But for the rest of you? We challenge you to change up the brand you normally buy and see how much of a difference you can really taste. We'd love to hear all about it.
Let us know how your favorite ranked in the comments section below.
As always, the brands included in this taste test are in no way involved with or sponsoring this article.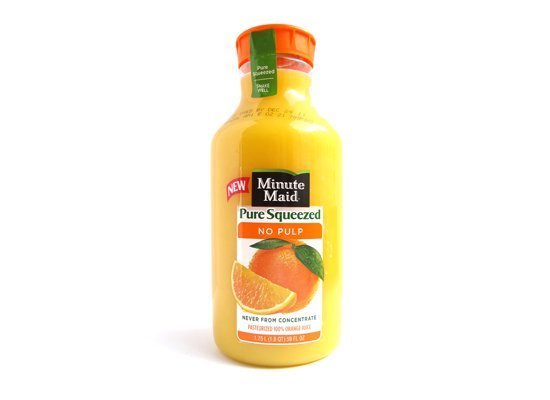 The Best Supermarket Orange Juice