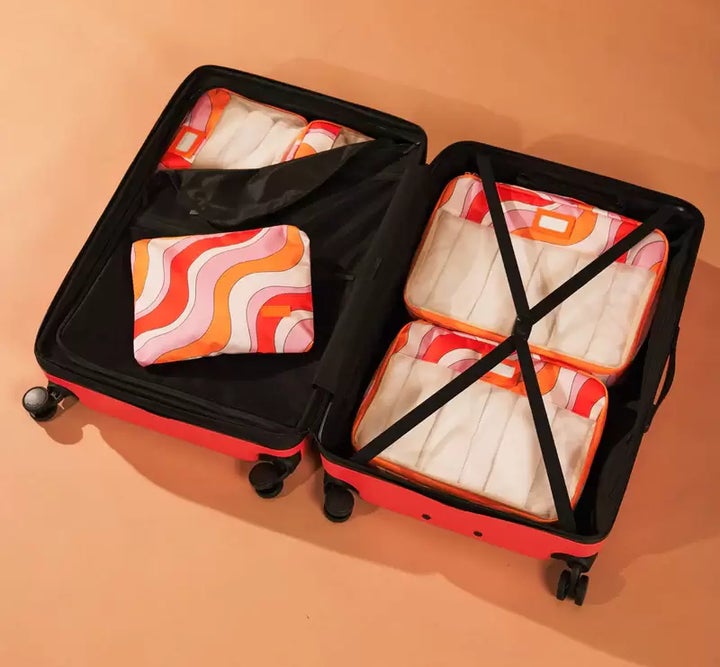 Whether you're traveling for a quick getaway or a globe-trotting expedition, it's never easy living out of a suitcase. No matter how carefully you pack everything at home, unzipping your bag once you're finally settled can reveal a disorganized mess of unmatched socks, dripping bottles and wrinkled clothes.
Packing cubes have been touted as the easy solution to all these woes, allowing you to arrive with everything easy-to-find and looking its best. Are these cubes only for the truly organized, or can any old schlub use them as a secret weapon for smoother travels?
We talked to fashion, wardrobe and personal stylists to find out how they help their clients pack — and how they manage when they're packing for themselves, too. Many of them have found real value in this new approach to packing.
How Stylists Use Their Packing Cubes
"I've tried packing cubes on and off over the years, and I've decided they're best for the type of traveler that I am," said wardrobe stylist Tracy Shapoff. "I always try to decide on outfits ahead of a trip, and I love to unpack immediately when I arrive at my destination, but sometimes that isn't possible depending on the room and the available closet space. The cubes keep everything organized so I can easily access things while they're still in the suitcase. They keep categories of items very organized, and they help with expanding luggage space, too."
In addition to the organizational boost, there's also the cleanliness factor. "On my recent trip, I unpacked my suitcase contents, in packing cubes, into the drawers of our hotel," said stylist Nikki Steele. "I felt confident they'd keep everything clean by providing a barrier between my clothes and the drawer that's been used by many others before me."
"Most sets come with a variety of sizes for you to separate your clothing and accessories into," explained wardrobe stylist Abby Rye. "It's up to you if you want to combine all of your shirts in one, swimwear in another and workout gear in another. Some of my mom friends pack their kids' outfits for each day into cubes, because that can help make mornings run more smoothly while on the road."
If you're wondering about what to put where, you've got lots of options. "I love to use different size cubes to pack by category, whether that be by outfit or item category in each cube," Shapoff said. "Sometimes it's easiest to pack daytime outfits in one cube, nighttime options in another cube and undergarments and swim stuff in a small cube. Other times it works best for me to pack bottoms in one cube and tops in another."
"Cubes can work great for families," Steele said. "Assign each family member a unique cube color. That helps with sorting on-site, and it allows you to pack items in other suitcases to help consolidate luggage."
"I use pliable packing cubes for items like underwear and bras," said personal wardrobe stylist Sandra Veum. "They're also good as a single place to store cords, phone chargers and convertors." Whatever you do, don't miss this smart trick: "I like to bring one empty pliable packing cube to fill with dirty things," she said. "When I'm unpacking, I bring that cube right to the wash, and it never touches the clean clothes."
Fashion stylist Ray Oliveira said, "When I'm working, I use clear plastic cubes for my tools and sharp objects like scissors and safety pins. For garments, I use nylon ones that have a breathable mesh to keep everything fresh."
What To Look For In Packing Cubes
There are so many packing cube options out there, but these stylists had some good tips about how to choose the best ones. "The key is to make sure the cube is pliable, since the whole idea of packing is like mastering a puzzle," Veum said. "I also prefer using the soft nylon packing cubes," Oliveira said. "They don't take up any extra space in luggage, and you can wash them from time to time."
Finally, as you're looking for the perfect cube, consider these thoughts from Steele: "If you're like me and like visually pleasing things, then you'll find there's nothing better than arriving at your destination and opening up your luggage and seeing all your items neatly organized in those pretty little cubes."
The following packing cubes were suggested by the stylists quoted in this article.
HuffPost may receive a commission from some purchases made via links on this page. Every item is independently curated by the HuffPost Shopping team. Prices and availability are subject to change.
Before You Go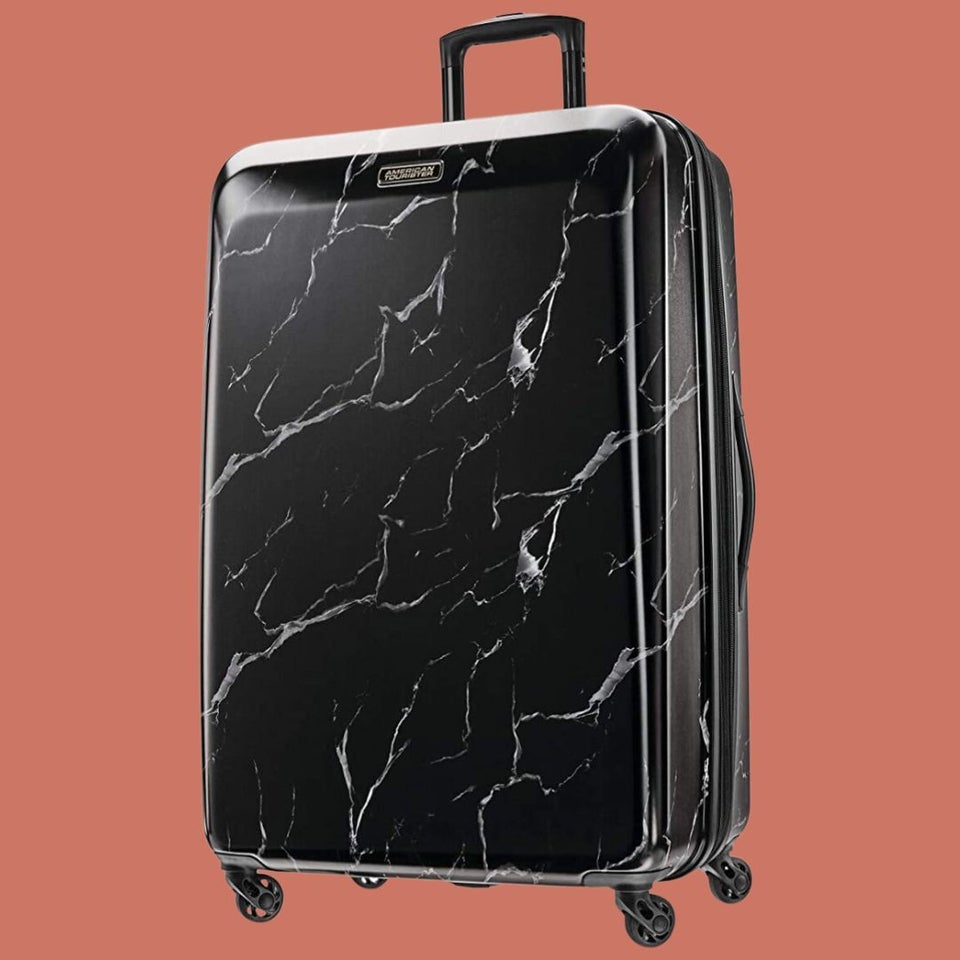 The Best Cheap Luggage That You Can Get On Amazon