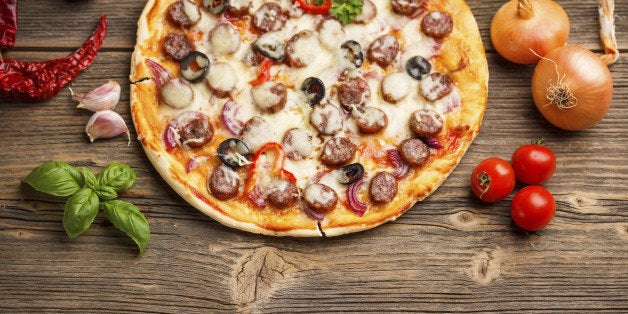 Ask the average person who makes the best pizza, or read articles, blogs, and best-of lists by pizza "experts," or wade into online comments, and you'll find that there is a light side and a dark side -- two flavors, if you will -- of Pizza Opinion: The positive, passionate, all-consuming love for one's own favorite cheesy, greasy, roof-of-mouth-burning slice; and the dark, fiery vitriol reserved for those who dare challenge the superiority of thin-crust over deep-dish, sweet sauce over savory, or any number of other fiercely divisive pizzalogical issues. Considering the passion pizza inspires, responsibly declaring America's best pizza can be challenging. But The Daily Meal doesn't shy away from the challenge. With this, our third annual pizza ranking, we have again sought the nation's best pies and slices, considering more places than ever in our quest for the best.
Pizza is arguably our most varied and beloved culinary genre, one whose followers are some of the most opinionated, and yet it remains one of the most accessible foods there is. Even the country's most expensive, remote, and esteemed pizza temple is within reach of the average person's budget. Every red-blooded American, rich and poor, grew up with his or her preferred regional style of this national fascination, knowing it as the best. Today, there's better pizza and more knowledge about it and interest in it everywhere. That accessibility and loyalty makes for some tremendously spirited debate.
Some 700 pizza spots were considered by 78 panelists. Who were these fine folks? In addition to The Daily Meal's in-house pizza experts and city editors, this was a geographically diverse panel of American chefs, restaurant critics, bloggers, writers, and pizza authorities. Count among them SF Weekly food editor Anna Roth, the Los Angeles Times' S. Irene Virbila, Esquire and Bloomberg News columnist John Mariani, Clean Plate Charlie's Nicole Danna, Scott Wiener of Scott's Pizza Tours, John Berardi of LA Pizza, Jonathan Porter of Chicago Pizza Tours, Jason Feirman of the blog I Dream of Pizza, Felicia Braude of Pizza Lover Chicago, Taste of New Haven's Colin Caplan, food writer Joe DiStefano of Chopsticks & Marrow, and Virginia B. Wood of the Austin Chronicle. The full list will be available here momentarily -- it even includes the band The Pizza Underground.
Some 30 states registered -- three more than in 2013 -- including, for the first time, Ohio, Iowa, and Wisconsin. For the second year, New York scored the most pizzas (35), up five from last year. And there was a clear winner in the battle of the boroughs: Brooklyn. Its 13 pizzas beat out Manhattan (11), Queens (4), Staten Island (3), and the Bronx (1). California followed with nine pizzas, seven in San Francisco and Berkeley. There were noticeable additions from places like Texas (5), Georgia (four), and Washington, D.C. (three), who all registered more spots than they did last year. And in a move that will continue to enrage deep-dish lovers, even fewer spots from Illinois made the list than ever.
#5 Sally's Apizza, New Haven Conn. (Tomato Pie: Tomato Sauce, No Cheese)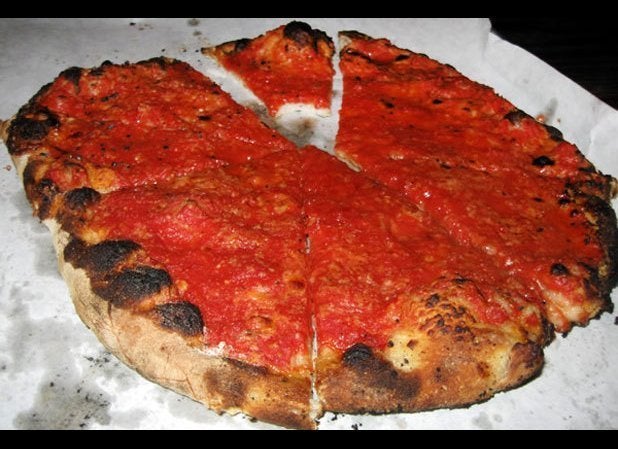 #4 Roberta's, Brooklyn N.Y. (Margherita)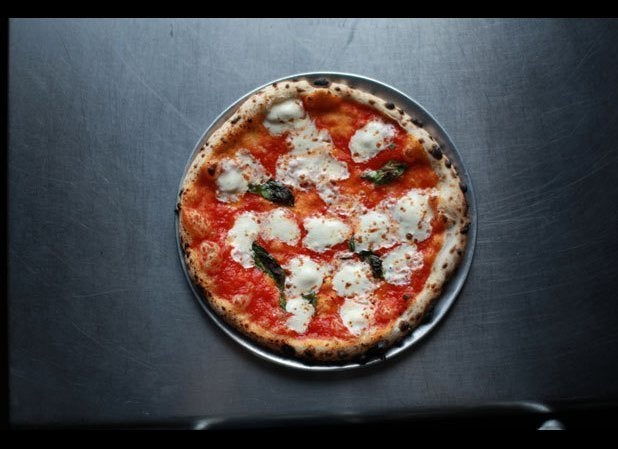 #3 Pizzeria Bianco, Phoenix, AZ (Margherita: Tomato Sauce, Fresh Mozzarella, Basil)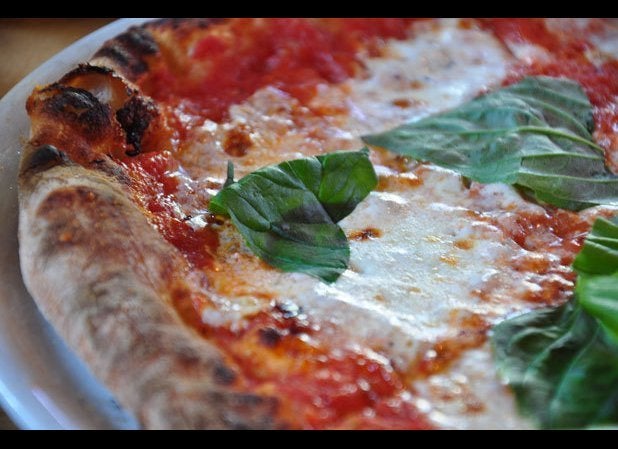 #2 Di Fara, Brooklyn, N.Y. (Classic Round Pie: Mozzarella, Parmesan, Plum Tomato Sauce, Basil, Olive Oil, Sausage, Peppers, Mushroom, Onion)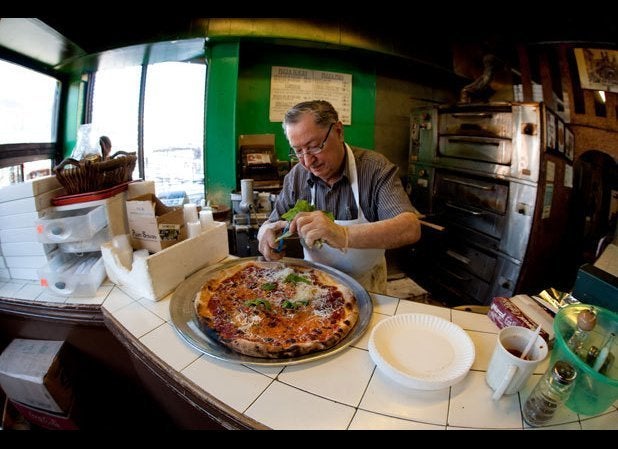 #1 Frank Pepe, New Haven, Conn. (White Clam: Clams, Grated Parmesan, Olive Oil, Garlic, Oregano)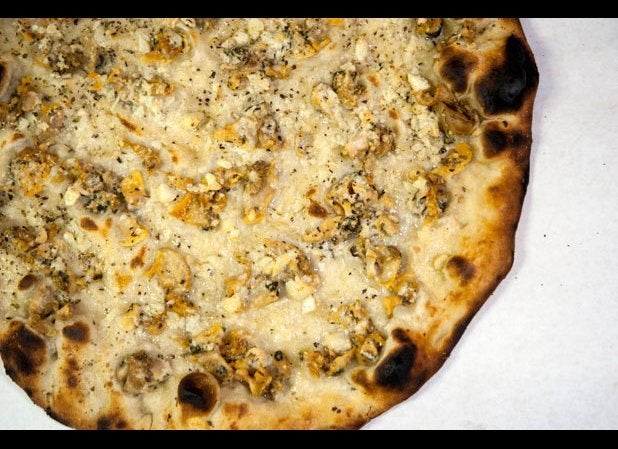 More Content from The Daily Meal: