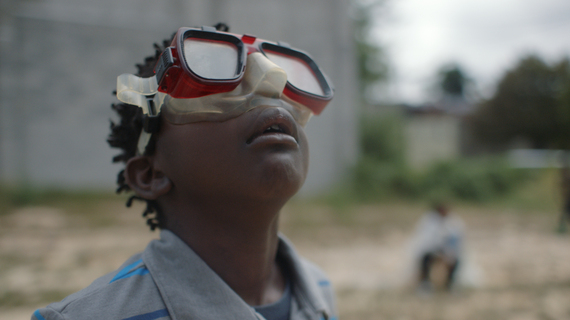 When companies engage in a rebranding effort, sometimes it's all just sound and fury signifying nothing. But once in awhile, rebranding campaigns carry the weight of authenticity and make the public completely rethink old stereotypes.
The Y is a case in point. We've grown up knowing it as the YMCA, and for many of us it's just been a place for gym and swim. There's nothing wrong with that, but the Y, as it is now known, has always been so much more. A national federation that serves 22 million people, the Y is a 160-year-old nonprofit dedicated to strengthening communities and lifting people to their highest potential. In thousands of neighborhoods across the country, the Y finds groundbreaking ways to partner with cities and organizations to deliver programs for individuals across all ages and demographics.
To help clarify that it is an innovative charity worthy of greater membership and donations, the Y recently launched its first-ever advertising campaign. The spots are beautifully shot and compelling, reminding viewers that the Y offers "safe spaces, after-school programs, mentorship, meal programs" and more.
I used to be one of the many who shrugged off the Y as just a gym. But even before its new campaign, I came to see the Y in a whole new light, through a documentary I'm producing.
"Swim Team" follows the inspiring journey of an unlikely group of New Jersey teens who come together to form a competitive swim team and - against all odds - go on to become champions. Oh, and all of the teens happen to be autistic.
The Jersey Hammerheads team was the brainchild of Mike and Maria McQuay, who were frustrated at the lack of opportunities for their autistic son, Mike Jr. A contractor by trade and volunteer coach on the side, Mike Sr. took matters into his own hands and decided to volunteer for a team of their own making, training other boys like his son with the same set of high expectations that he would bring to any team.
But these boys had been excluded their whole lives, so the question loomed: where could a team like this practice without feeling shunned?
The answer was the Y. In fact, the leaders of the Raritan Bay Y in Perth Amboy didn't just open their doors to the Hammerheads, they rolled out the red carpet by offering their pools for free and waiving necessary memberships for the Hammerheads athletes.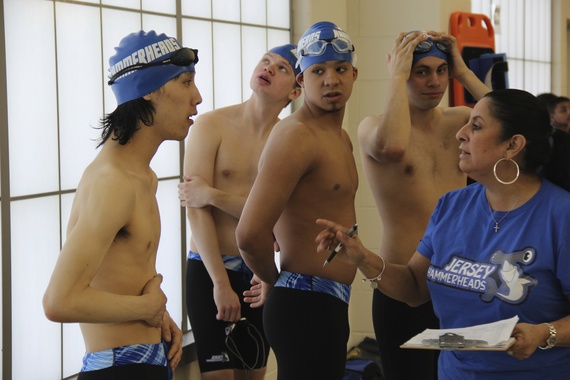 Perth Amboy is a largely working class, Hispanic and Asian community, and the majority of our athletes come from minority families that are stretched and stressed to the hilt. These are families that typically can't afford to belong to gyms and pools. Beyond that, autism and other developmental disabilities can lead to a sense of isolation for parents, making it tough to find commonality with others. But the welcoming feeling that the Y created for these parents and their children was palpable and reassuring, even amidst a beautifully remodeled facility that attracts some wealthy families to drive far from neighboring towns.
For the boys in "Swim Team," the confidence, socialization and achievement they gain in the water begins to translate to achievement and social connection out of the water. And for their parents, the Y fosters opportunities for friendship and support. In fact, the sense of community led many of these families to sign up for memberships, making the Y a hub of congregation even on days when the athletes weren't practicing.
Walk into any Y across the country, and you see the organization's value of diversability on full display. This starts with employees with disabilities who are - in my personal experience - rarely far from sight, and includes programs and practices designed to make those with disabilities feel that the Y is accessible to all. "We work hard to be inclusive and diverse," says Kevin Washington, President and CEO of YMCA of the USA. " As a leader of this organization, I represent that and talk about it wherever I go. We want to break down barriers because we believe our communities are stronger when everyone gets to participate."
For the athletes and their families of "Swim Team," the Hammerheads experience became far more than just a competitive endeavor. For the first time in their lives, these families felt a sense of normalcy when they gathered together to cheer their sons on. And as their boys surprised them by excelling in the water, and then showing progress out of the water in the other parts of their lives, many of the parents enjoyed a novel sensation: hope for the future.
This is not an isolated experience at the Y. Washington has heard other parents of kids with disabilities speak of how the inclusion they felt at the Y had life-changing effects, raising the expectations and sense of possibility that families have for their children. "We firmly believe that when people don't have limits, they can thrive," Washington notes.
And he should know. Washington himself has found a home at the Y for more than 50 years, starting when he was a boy growing up in a rough neighborhood in South Philadelphia. He credits a youth director at the Christian Street YMCA - who would gather local grade students every week and take them to the Y - with keeping him off the streets. Washington describes the Y as an "oasis of safety for kids," and has committed his professional path towards building several regional Ys and now the national Y into more impactful, inclusive and successful organizations.
"We may look different in different communities," Washington notes. "We respond differently according to the needs of the community. But wherever we are, our goals are undergirded in social responsibility."
I've seen with my own eyes that the Y has the substance to back its powerful new commercials. The rebranding is a valuable alert that if you want community and opportunity, you'll find it at the Y - no matter who you are or where you're from. That may not seem remarkable, but it's tough to overestimate the positive effects of encouragement and acceptance, especially on our most vulnerable populations. The Y has walked the talk of its progressive vision and humane values decade after decade, bridging divides in communities across the country, and serving as a pillar of inclusion worthy of the public support it seeks from its new campaign.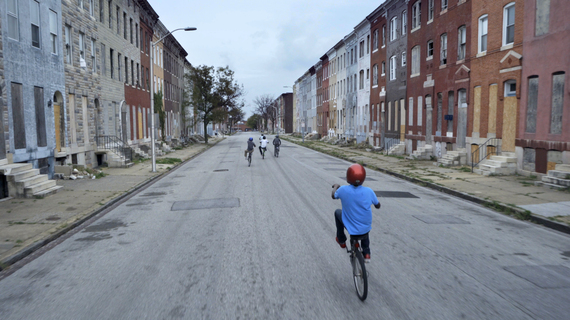 Related