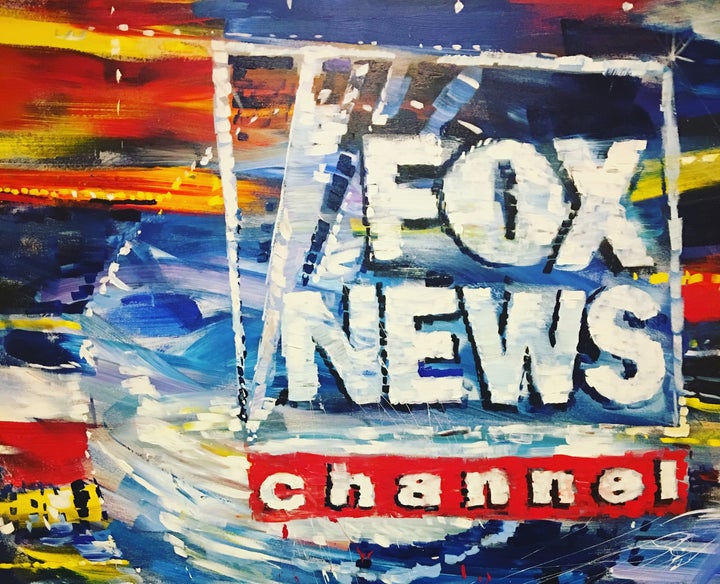 Fox News hates talking points, especially in primetime, a dynamic I saw again live when Tucker Carlson had me by his new set last Tuesday night at the network's Washington, D.C. bureau on Capitol Hill.
The guest who impressed me was Eric Swalwell, Democratic congressman from California. His was a grueling fourteen-minute segment. It didn't take long for Carlson to pivot from Judge Gorsuch's decision on right-to-die, to abortion, one of the toughest debates on Fox News primetime. Swalwell ditched the talking points and did something Democrats on conservative media almost never do: he had a conversation.
Granted, Tucker never let up on Swalwell. Like his time slot predecessor Megyn Kelly, Carlson bombarded his guest with hard-hitting questions. Sitting off-camera ten feet from the conversation, I kept tally marks for every question but lost track around fifty.
When the fourteen minutes were up, did Swalwell win the segment? No, but he didn't lose it either. The lesson was simple: Swalwell survived by abandoning his talking points and having an honest conversation. The experience made Swalwell a noticeably better television spokesperson than media training sessions for sale anywhere in the Beltway.
Those types of conversations are ones that Democrats should be having every night with what the Beltway calls the "fly over states." Having prepared dozens of Democrats for virtually every bookable show in the Fox News lineup, I know every show is different … but that they can all be fair and balanced.
"I hate seeing liberals go on there and just get smashed up," says a friend who works in progressive advocacy. So do I, what's worse is seeing Democrats lose winnable elections by sticking to our own echo chambers.
Let's face it: Democrats are not winning. We are down over a thousand seats in State legislatures since 2008. We've lost the House, the Senate, and the White House. We need to stop thinking of conservative audiences as baskets of deplorables and engage them as frustrated Americans looking for a better deal. "Engagement," however, cannot be an empty pledge. We have to engage them where they are. And for TV, that means FOX News.
Given the industry-leading size of the Fox News audience (3 to 4 million viewers in primetime … more than any competitor network) failing to contest Republican messages on-air reflects a fundamental lack of vision for the Democratic Party. The election showed us that as a party we do not understand the Fox News audiences, their preferences, their enormity. We underestimated those audiences and paid the price at the polls in November.
As Democrats, our approach to broadcast media has made us predictable to Republicans and uninformed about the preferences of millions of American voters. The continued shellacking we've suffered at the ballot box demonstrated that, like it or not, conservative media is too powerful to ignore.
Democrats need to engage, persuade, and win voters wherever they can find them, without thinking that we are somehow above any particular platform. This includes Fox News, and other seemingly unapproachable outlets, like SIRIUS XM's "Patriot Radio." A PEW research survey found that 40% of Trump voters and 19% of all voters cited FOX News as their "main source" of news for the last presidential election. Even marginal inroads into this enormous demographic could substantially change the Democratic Party's electoral prospects.
In his farewell speech, Barack Obama warned of the threat to democracy we create by insulating ourselves from perspectives we disagree with and living in our own "bubbles." That night he also reminded us that "regardless of the station we occupy; we all have to try harder; we all have to start with the premise that each of our fellow citizens loves this country just as much as we do; that they value hard work and family just like we do; that their children are just as curious and hopeful and worthy of love as our own."
Democrats should take Obama's words as a starting point as break through our own echo chamber and engage with new audiences. It will be uncomfortable and not always pretty, but a reboot is necessary before rebuilding a stronger Democratic party messaging machine, one with the capability of winning elections up and down the ticket for our candidates. Engagement, however, cannot be an empty pledge. It starts by opposing Trump every day on Fox News.
Calling all HuffPost superfans!
Sign up for membership to become a founding member and help shape HuffPost's next chapter
BEFORE YOU GO