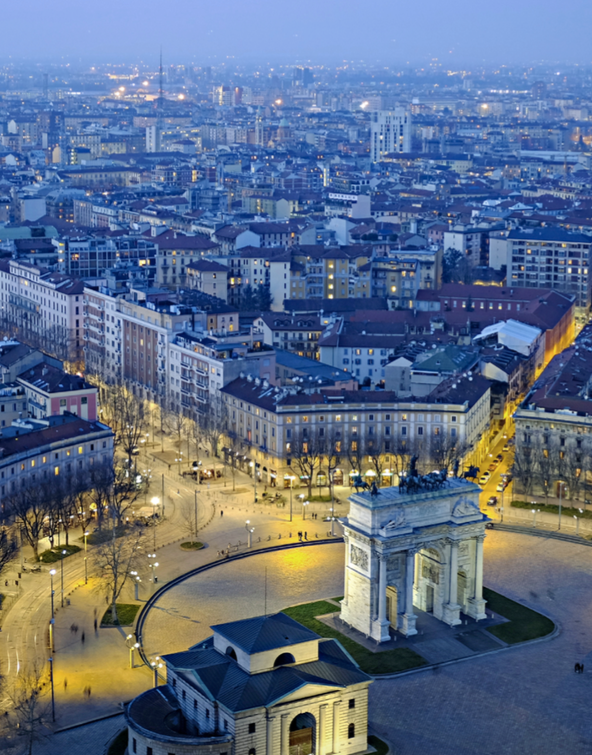 If there's one thing a Milanese knows how to enjoy (otherwise it's work, work, work) it is an aperitivo: for those who live in the city the best time of the day is when you meet up with friends after the office for a glass of wine (or cocktail) and something to eat (no aperitivo is complete without good food). There is a wide choice of venues: there are the classic bars, the traditional, those popular with a young crowd or fashionistas, and the five-star bars (in hotels etc.). Here is a selection of the best in terms of quality and price in a delightful ambience.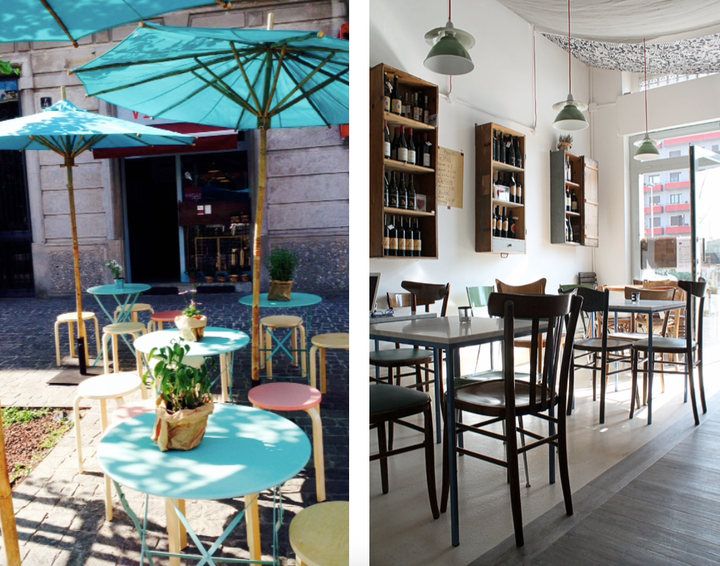 VINELLO A MILANO
A small wine bar that also sells wine from the barrel, in an area away from the nightlife and worth exploring. At cocktail hour it is filled with locals who want to try wines from small producers (many of its wines are organic), perhaps accompanied by a platter of cured meats and cheeses. The atmosphere is just right, created from found objects with a lot of taste (the two owners are architects). Reasonable prices: a glass of wine from the barrel is €3, a glass from a bottle €5/6. Mixed platter €5. Piazza Gambara 4, tel. 02.36561946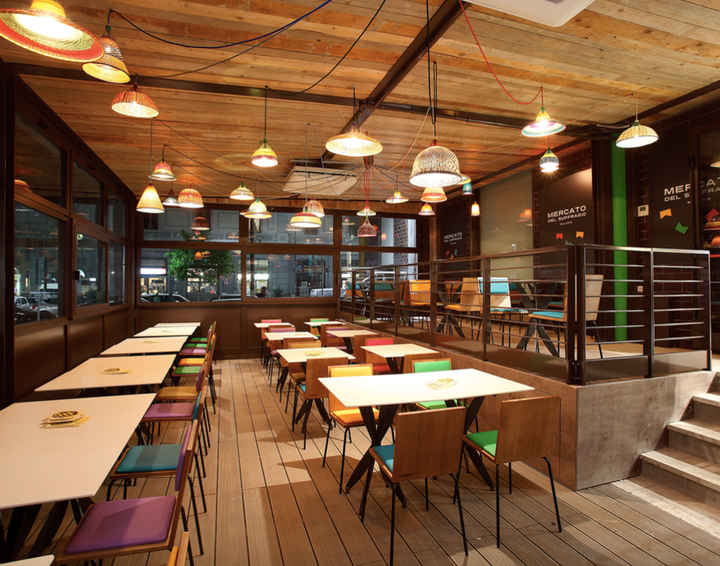 BICERIN MILANO
Designed to feel like a living room (the meaning of bicerin in the local dialect) just like the one at home in which to relax and have a drink. Tables are surrounded by armchairs and sofas, and if you are curious you can uncork one of over 800 labels. From 18.30 to 20.30 there is an aperitivo. With the first glass (€7 for wine and up to €14 for champagne) you are served a small selection from the kitchen (cocotte di riso venere, tarallo di Napoli and little tarts of fois gras or cream cheese). If you go after dinner, from 22.30, the wines (dessert wines: sherry, Barolo Chinato) are served with homemade desserts. Via Panfilo Castaldi 24, tel. 02.84258410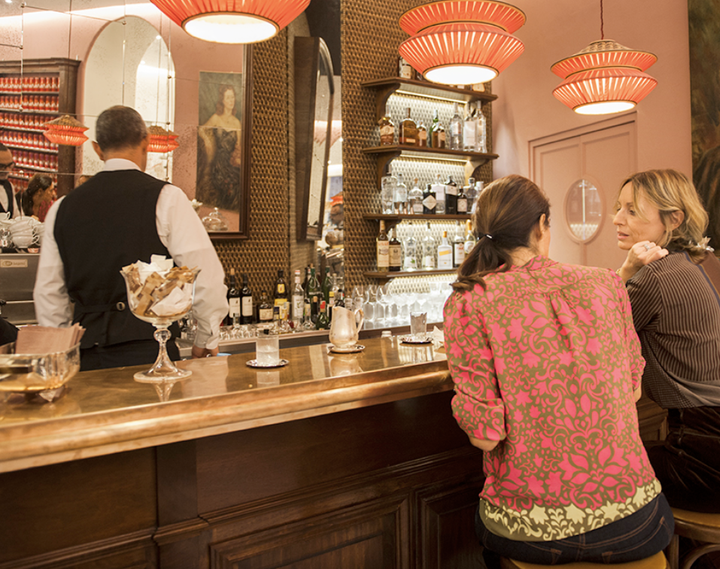 DRY COCKTAILS & PIZZA
The formula is very Italian: an aperitif with pizza, not just any pizza but the thick crust Neapolitan-style pizza garnished with quality ingredients served on a separate plate (ham, anchovies from the Cantabrian Sea). But it is the cocktails that attract the crowds (most from the fashion world). If it is packed, don't worry, they will find you somewhere to sit, perhaps at the large table in front of the entrance. And even if you seated with strangers, you'll be amazed how you can still retain a little privacy. Cocktails from €10 to €14 and a selection of wines (from €5 to €10). The pizza Margherita costs €8. Plates of garnish €5 to €9. Via Solferino 33, tel. 02.63793414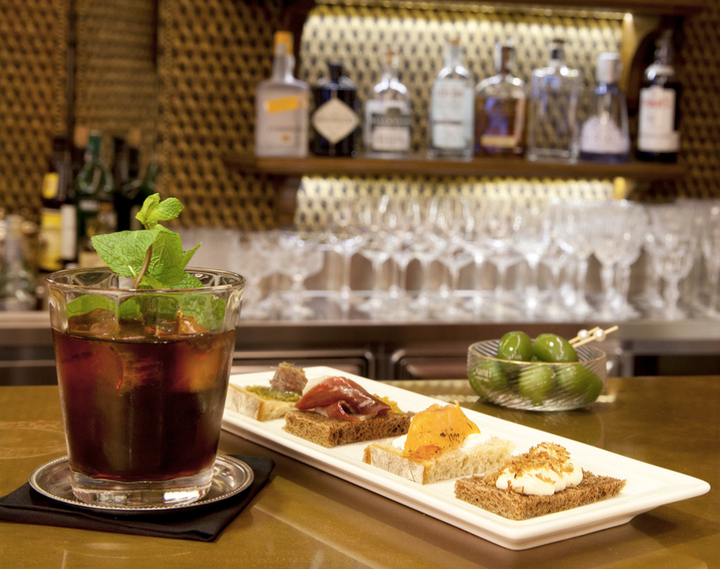 MERCATO DEL SUFFRAGIO
Restored and reopened in December 2015, this is a food market with various kinds of shops (delicatessens, fish shops, pizza and bread, vegetables). At cocktail hour you can choose to accompany a glass of wine (€6) recommended - without too much fuss - by Daniele Santangelo with whatever takes your fancy: raw fish or bread with herring (special!), cold meats, cheeses and cakes and pizzas, from Davide Longoni, one of the most popular bakeries in the city. With its vegan corner, it is the perfect place to bring together friends with different tastes. Piazza Santa Maria del Suffragio, tel. 02.55184461. Market open from 7.30 to 23.00 Closed: Monday.
ZÀINI MILANO
Luigi Zàini opened his first chocolate factory in this street in 1913. Over 100 years later, this bar celebrates its history (the owners are his grandchildren) adding sweet and savory products of the highest quality, always Made in Italy, to the wide assortment of chocolates. From 7pm they offer cocktails specially designed for Zàini Milano by bartender Flavio Angiolillo, all served with bread sticks, olives and gourmet canapés. Be sure to try the Italian Gin Tonic, €12, or a glass of sparkling Lambrusco rosé (€11). A stone's throw from the newest yet most central quarter of Milan, Porta Nuova. Via De Cristofori 5, tel. 02.694914449
Popular in the Community