Equal parts terrifying and exhilarating, sharks have long been some of the most intriguing creatures to cruise the deep, blue sea--so much so that on TV, we've dedicated an entire week to every frightening and fascinating aspect of this fish for 28 years.
Of course, even more exciting than seeing these sharp-toothed ocean predators on the tube, is the chance to witness their captivating beauty up-close, in real life.
Some divers (typically those who are more experienced) are brave enough to literally "swim with the sharks," meaning they do so freely without the protection of a cage.
However, if you're curious but not quite ready to get that friendly with these large sea creatures, a cage dive will likely better suit your appetite for a shark-viewing adventure.
From South Africa to Las Vegas (yes, you can see sharks in the middle of the desert), the following destinations are some of the world's most spectacular places for a face-to-face, but cage-protected view of these truly fascinating fish.
Gansbaai, South Africa
Galapagos Islands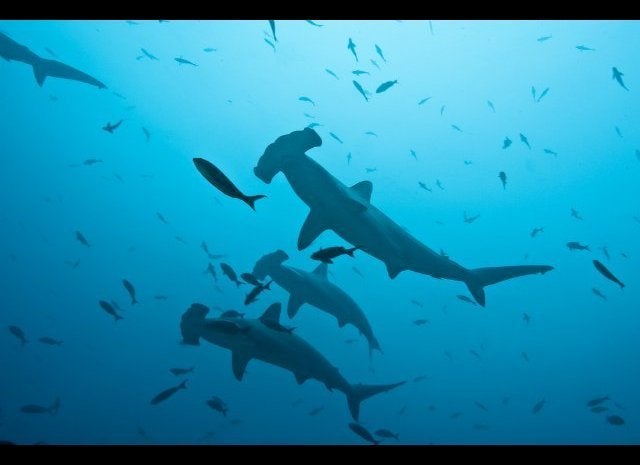 Guadalupe Island, Mexico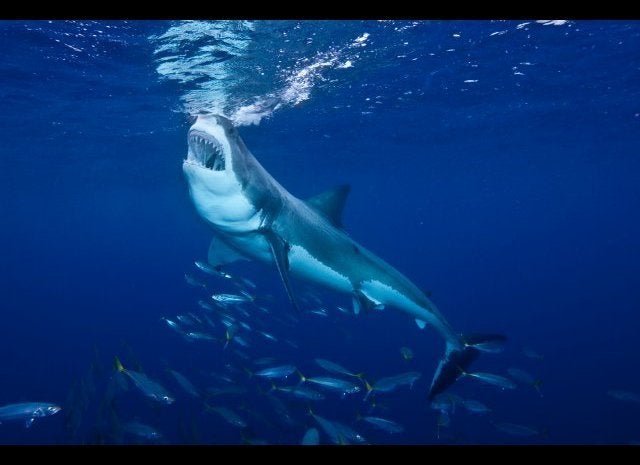 Montauk, N.Y.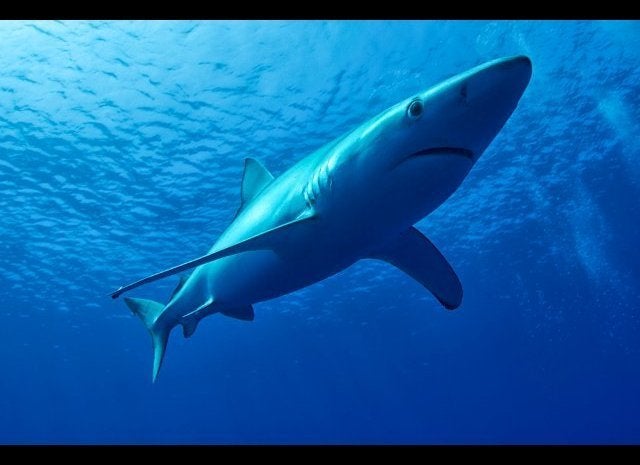 Tiger Beach, Bahamas