During a move, the barrage of boxes, tape and bubble wrap can be overwhelming. It's a relief to clear all that packing material out of your new home once you're finally settled in. Those supplies don't simply disappear when they're out of sight, however. They have to go somewhere, and often that "somewhere" is a landfill.
Packaging material makes up almost one third of the average landfill's volume, according to a 2009 EPA report. For the environmentally conscious among us, that's a daunting figure. Moving is already stressful enough--you don't want to add eco-guilt to your list of worries. But how do you reduce waste while still making sure the move goes smoothly?
Start by using items you already have around the house such as towels, bedding and clothing as padding and filler in boxes. Wrap picture frames in scarves, vases in towels, and buffer kitchen appliances with throw pillows.
Then seek out earth-friendly packing supplies from eco-minded entrepreneurs. My Move has found companies across the country that boast reusable, biodegradable, effective moving supplies. We've picked five that get the job done while making your move a little greener.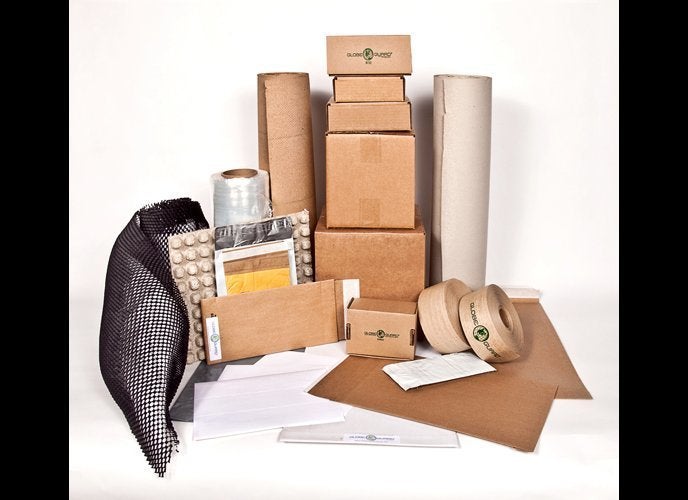 The Best Planet-Friendly Packing Supplies