Sure, it's a little cheesy but this just might be the most thoughtful prom proposal ever.
On Sunday, the Facebook page Love What Matters posted a heart-meltingly cute video of 18-year-old Shaedon Wedel asking his best friend's little sister to the prom.
Carlie Wittman, 15, has Down syndrome and her favorite chips are Doritos. Naturally, Shaedon tried to work some nacho cheese-inspired comedy into his prom invite.
"I decided on the Doritos theme because I have known her for seven years and there has not been a day that I have not seen her eat Doritos," the high school senior told The Huffington Post. "She absolutely loves them!"
Here's the truly inspired shirt he made: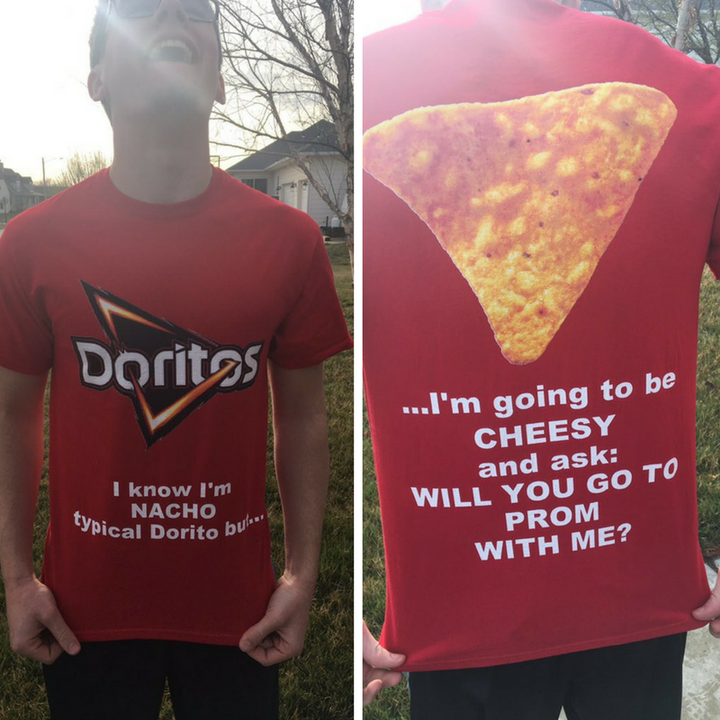 "I know I'm NACHO typical Dorito," the shirt reads. "But I'm going to be CHEESY and ask: WILL YOU GO TO PROM WITH ME?"
It's fair to say Carlie was thrilled about the punny proposal. Just look at her reaction:
The pair are scheduled to go to the senior prom on April 22. The sweet moment has garnered more than 108,000 "likes" and 32,000 shares on Facebook ― and that number keeps climbing.
"We taped it because she loves to be on the camera; we didn't expect this to go so viral," Shaedon said. "It has been a very neat and exciting experience."
Initially, Shaedon, Carlie, and Carlie's brother Carson ― Shaedon's best friend ― were going to go to prom as a group. But after Carson met his girlfriend during the school year, Shaedon moved forward with his plans to ask Carlie.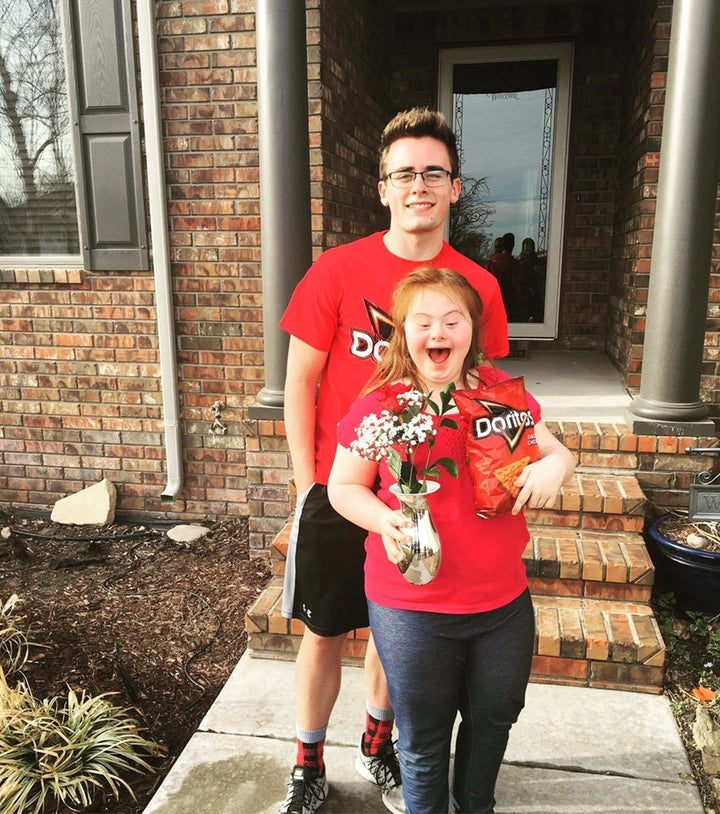 "She says she wants to be a princess like Cinderella and it would mean everything to make her feel that way," he told HuffPost. "The Whitmans are basically my second family and have been so kind and nurturing to me. My main goal is to make Carlie's prom as special as possible."
Nacho about you, but we'd say Shaedon is well on his way to doing just that.
Before You Go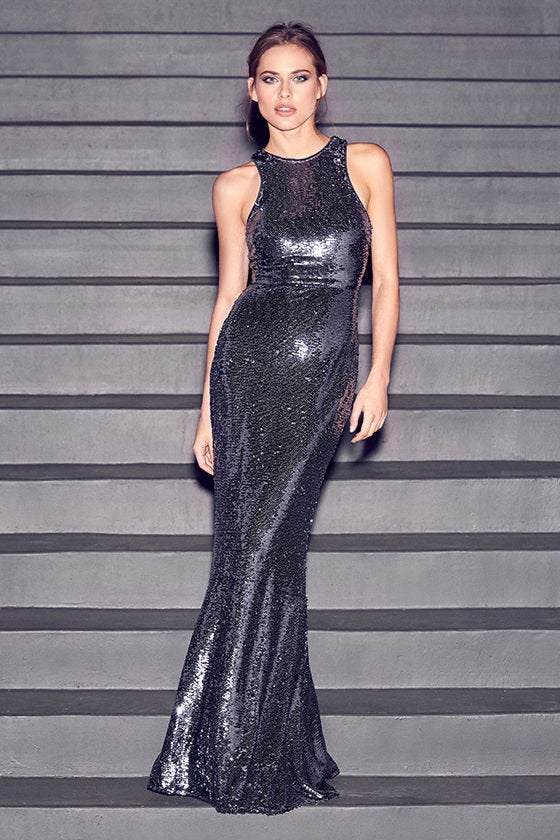 23 Prom Dresses Under $100 That'll Make You The Belle Of The Ball