It becomes more difficult every year to rank America's best restaurants. We say that having done it for nearly a half-decade. As interest in dining out increases, and more great chefs train younger good ones, fantastic food continues to spread out across the country. Exceptional culinary landscapes in big cities get even better, and new and different dining scenes are born and in turn attract and inspire even more greatness from a growing number of talented cooks. This makes trying to rank the country's best restaurants in 2014 all the more challenging, but also all the more interesting, worthwhile, and intriguing.
We have always believed that good food is good food, and so our previous 101s have compared iconic pizza parlors and joints serving transcendent cheeseburgers with the lapidary perfection of a French Laundry or the genre-bending inventiveness of a Next. That said, as we continue to watch the nation's culinary scene improve, we've come to the conclusion that in fairness to both categories of restaurants we should now rank them in their own lists. In 2014, then, for the first time, The Daily Meal's ranking of 101 Best Restaurants in America will be followed by a list of America's 50 Best Casual Restaurants -- the most amazing spots in the United States serving the ribs, red hots, pizzas, burgers, tacos, and other less expensive (but no less important or mouthwatering) dishes. Watch for it next month.
We formed our first 101 list in 2011 by asking: Where did we, The Daily Meal's editors, like to eat? Accounting for our mood, budget, and where we happen to be when we get hungry, how would we vote -- not only with our critical faculties, but with our mouths and our wallets? Where would we send friends? We devised a list of 150 places and argued, advocated, and cajoled each other on behalf of restaurants ranging from old-fashioned to avant-garde, ultra-casual to super-fancy. Then we invited an illustrious panel of judges (restaurant critics, food and lifestyle writers, and bloggers) from across America to help order restaurants via an anonymous survey and tallied results to assemble a ranked list. We did that again in 2012, considering 2011's winners and nominees, and suggestions from judges and readers, resulting in 202 nominations, and again in 2013, considering readers' suggestions and those of panels with a wider geographic reach than ever.
In 2014, we took the added step of asking restaurant experts and critics across the country to submit nominations of their own, both locally and nationally. We ended up with more restaurants to consider than ever, some 430 from Maine to California, Washington to Florida, and everywhere you can imagine in between.
The results were thought-provoking and contentious. Evenly distributed across the nation? Absolutely not. While we try hard to represent a wide geographical spread, and as good as our overall food scene has become, there are "food towns" around the country -- Chicago, Los Angeles, New Orleans, both Portlands, San Francisco, and a few others, including (grumble away) New York City -- where many of the best restaurants are congregated, often because talented chefs and restaurateurs from other regions gravitate to them. We realize that there are some 71 urban areas in the U.S. with populations of 500,000 and above, and though they're full of restaurants, does every one of them have one or two places that can really be compared with America's best? Maybe. But even today, probably not.
As always, the question we'd encourage panelists (and readers) in areas that seem underrepresented to ask themselves is: Is the restaurant I love here, something I'd recommend people make a special trip to experience? The answer would be yes for most of the top-ranking restaurants that made 2014's 101 best list, one that includes every kind of restaurant you could imagine.
You may question the results, you may think you know better than we do how to order this list, you may think it obvious that we should replace a number of winners with restaurants you think are more deserving. With a ranking like this, it would be surprising if there weren't disagreements. Indeed, there were places we were pulling for ourselves that didn't make the cut, and places we thought should have been higher or lower.
Please let us know what you think we missed or misranked -- we do read your comments even if we don't always agree with them. As we have every year, we'll publish a follow-up with your opinions -- and hey, if you turn us on to places we missed, so much the better.
We're excited about our 2014 list of America's best restaurants. Their quality and sheer diversity of menus and cuisines and the hundreds that almost, but didn't quite make it demonstrate that we live in an exciting time in America for food. There are some truly exciting chefs in America, chefs raising the bar to a level this country has never seen. We salute the hard-working people who make dining out in America a rewarding adventure. We'd also like to thank our panelists for helping. You can be certain we will continue to sign up more trusted panelists and refine the process by which we make our choices. What will the next 101 installment bring? You'll find out on The Daily Meal.
#5) Chez Panisse, Berkeley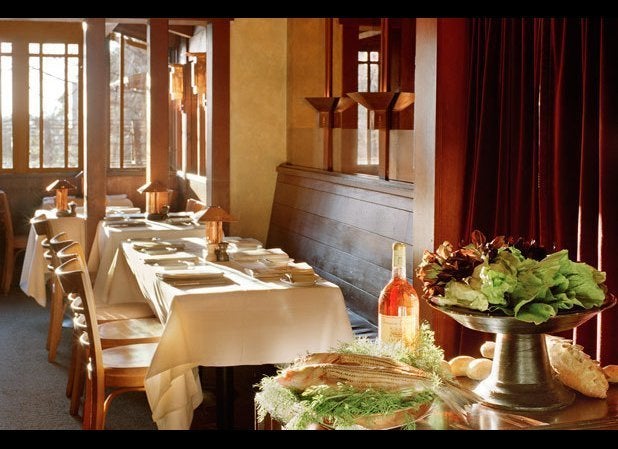 #4) Per Se, New York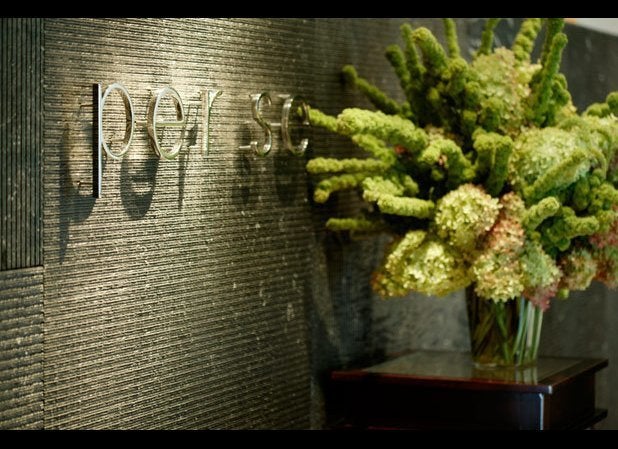 #3) The French Laundry, Yountville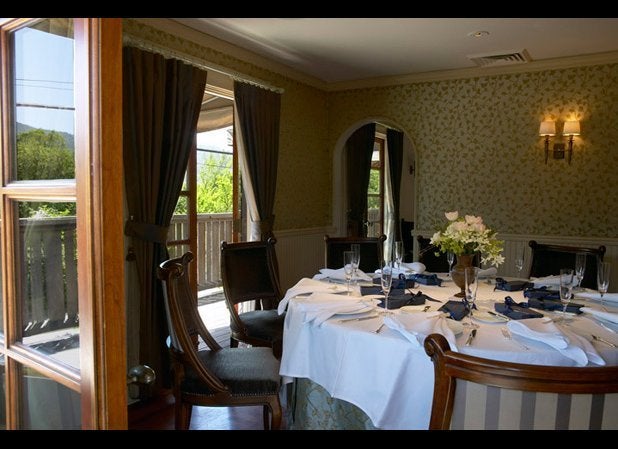 #2) Eleven Madison Park, New York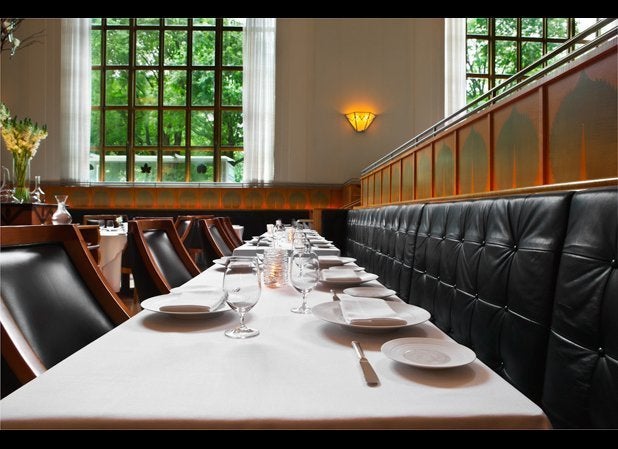 #1) Le Bernardin, New York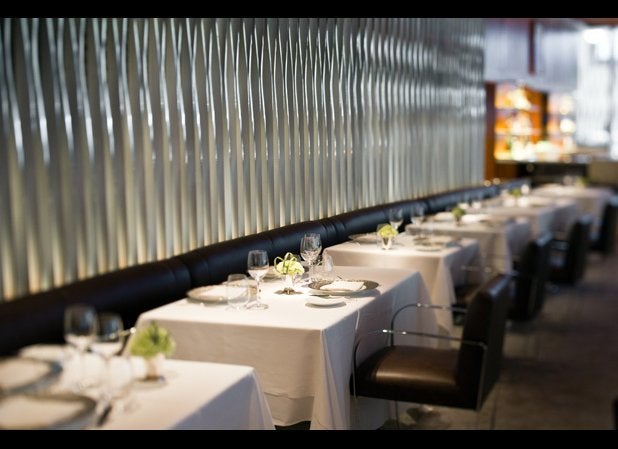 More Content from The Daily Meal: