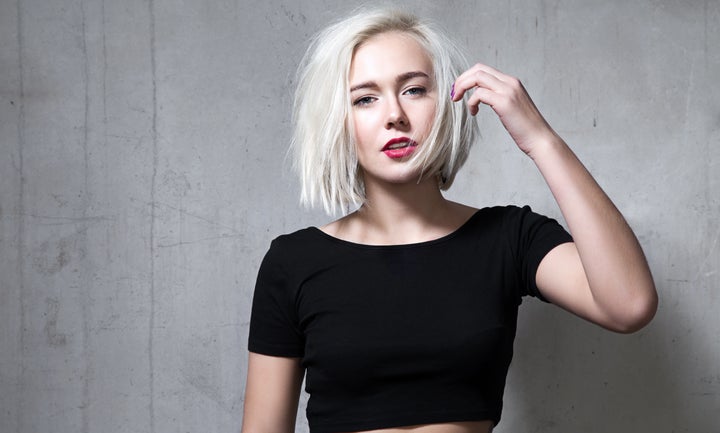 Calling all bottle blondes.
Whether you've just made the doubled-processed leap to platinum, or have been rocking blonde strands for a while now, there's no doubt your lightened locks might need an extra kiss of moisture from time to time.
Fortunately for you and your bleached strands, there are so many products out there to care for your platinum blonde look. But how do you cut through the clutter to find the best products for your hair?
I've had platinum blonde hair for about 18 months now, but I feel like I've lived a lifetime with this cool color given the number of touch-ups, deep conditioning treatments, hair masks and glosses I've undergone during that time just to maintain this high-key look. And don't even get me started on the hair-saving witchery that is Olaplex for bottle-blonde hair.
That's why I've rounded up a list of some of the best products I've found for bottle blondes ― from at-home glosses to protein treatments. Take a look at my 10 favorites below, and be sure to sign up for our Full Carts, Can't Lose email to stay on top of the best sales each week.
HuffPost may receive a share from purchases made via links on this page.