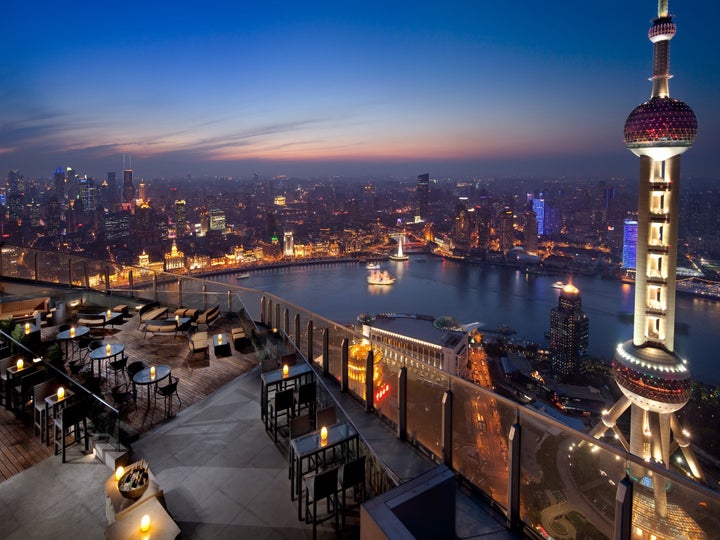 From the 118th floor of a Hong Kong skyscraper to old Quito's best-kept secret, these cocktail bars — and their spectacular rooftop views — are worth a trip across the world.
1. Flair Rooftop Restaurant Bar, Ritz-Carlton Shanghai, China
Discover the best views — and drinks — in Shanghai on the summit of the Ritz-Carlton Shanghai, Pudong, 58 floors above the bustling metropolis and overlooking the Huangpu River, the Bund, and the evolving skyline (punctuated most notably by the futuristic Oriental Pearl Radio & TV Tower). Ask for the off-menu Flair in the Cloud, an ever-changing mystery cocktail by resident mixologist, YK Chen. If late night drinking isn't your thing, check out afternoon tea on the roof of China's highest alfresco bar, from 2 p.m. to 5 p.m. Friday to Sunday.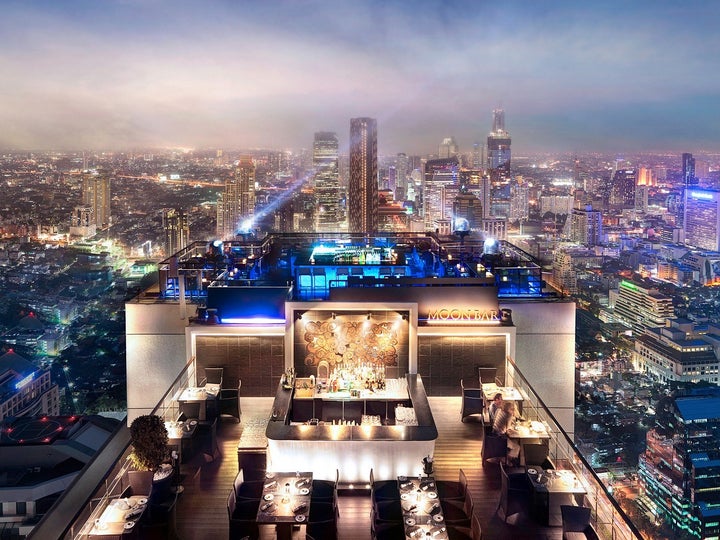 2. Moon Bar at Banyan Tree, Bangkok, Thailand
Thailand is home to some of the world's most amazing sky bars, but none carry the awe factor quite like this gravity-defying restaurant and bar combo, jetting 61 stories towards the heavens atop the Banyan Tree Bangkok. With 360-degree views extending to the horizon in all directions, it's like hovering over Bangkok's dazzling cityscape, a sensation heightened by multiple rounds of Thai Sabai, a potent mix of Mekhong (a national sugar cane and rice-based spirit), lime juice, basil leaves, and a splash of soda water.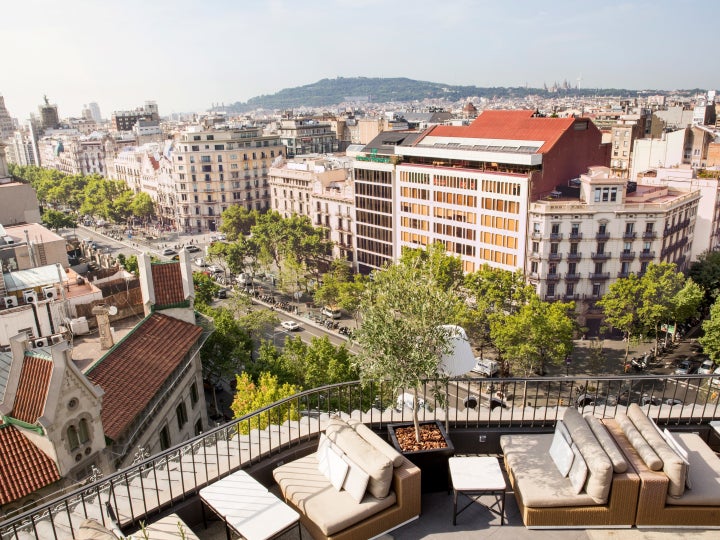 3. La Dolce Vitae at Majestic Hotel & Spa, Barcelona, Spain
Head 10 stories above Barcelona's frenetic Passeig de Gràcia to the top of the 99-year-old Majestic Hotel & Spa for unobstructed views of the city's iconic thoroughfare and the Gaudi-designed Sagrada Familia. Sip on fruit-filled, Instagram-worthy sangria (the cava and red versions are equally delicious), snack on the signature tapas sampler by Michelin-starred chef Nandu Jubany, and strike a pose in front of the rooftop mural by Barcelona-based American artist Philip Stanton (after posing in front of the cityscapes, of course).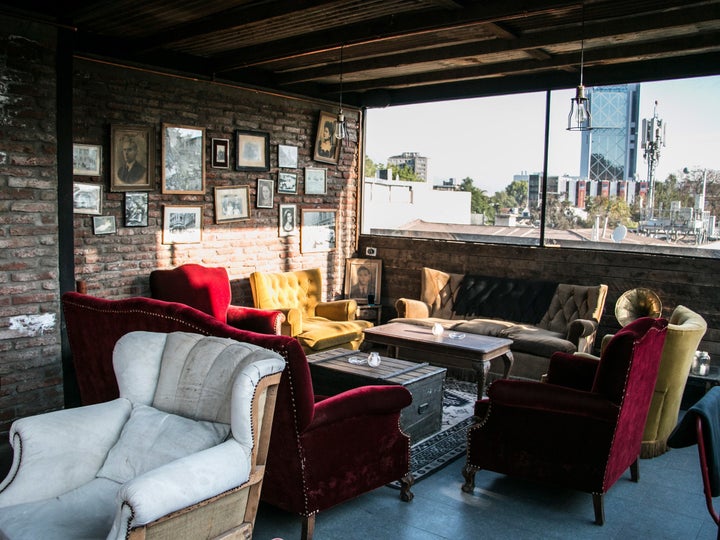 4. Room 09 at Tinto Boutique Hotel, Santiago, Chile
Chile's bar of the moment is this under-the-radar, clandestine rooftop lounge at Tinto Boutique Hotel in Santiago de Chile's bohemian Bellavista neighborhood. Expect to rub elbows with the "farándula" of Chile (the jet-setters and artists) at this members-only club, which you can access for nightcaps as a non-member after dining at Restaurant 040 on the hotel's lower floor. Then, you'll see exactly why co-owner/bartender Diego Olivera and his drinks like the Frank Costello — a watermelon and gin based cocktail served in a bird cage — are all the rage in southern South America.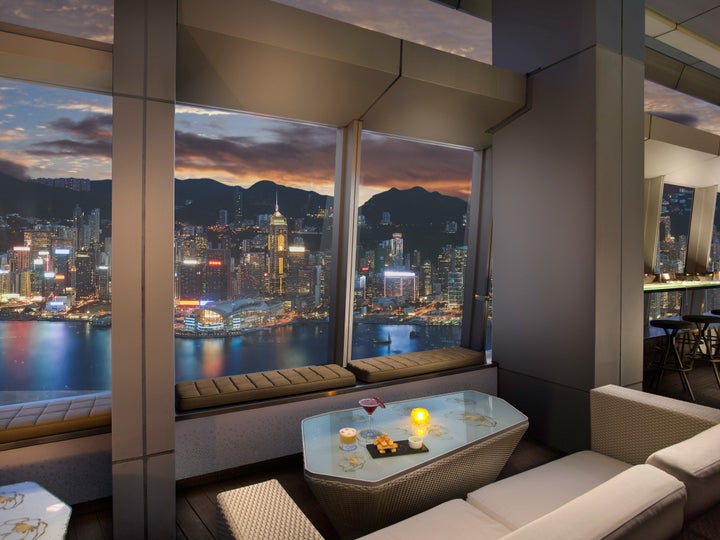 5. Ozone, Ritz-Carlton Hong Kong
The world's highest rooftop bar is exactly what dreams are made of. On the 118th and ultimate floor of the Ritz-Carlton Hong Kong, you'll bask in extreme views of Hong Kong Island while sipping an HK Skyline, a blend of Zacapa Centenario Rum, absinthe, Imperial Oolong syrup, pink grapefruit juice, lime juice, and Dom Pérignon foam. Oh, and if you do venture from the indoor bar to the outdoor terrace, don't look down!
More from Condé Nast Traveler: