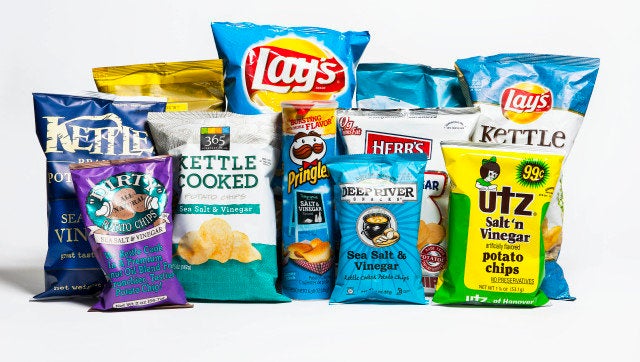 Salt and vinegar potato chips are one of those love 'em-or-hate 'em snack foods. Here at HuffPost Taste, we've found that if you love them, you want them strong. You want the corners of your mouth to burn from the acidity of the vinegar, and you want the salt to sting a little. We know that sounds aggressive, but we have a feeling you S+V lovers are picking up what we're throwing down. On a mission to find the best, we of course devised a taste test for the occasion.
We've tested barbecue and kettle chips before, but never salt and vinegar. We were happy bolster our panel of judges with some serious enthusiasts who crawled out of the woodwork in our newsroom. We tasted 12 different brands in a double-blind test, ranking them on crunch and balance of flavor.
How did your favorite do? Find out in the slideshow below.
As always, this taste test is in no way sponsored or influenced by the brands included.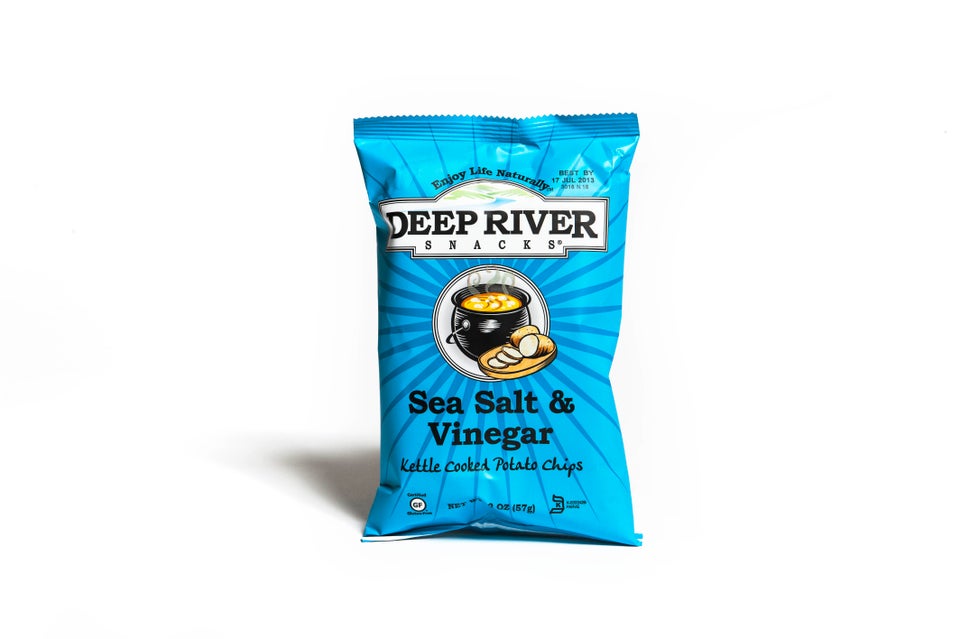 Salt and Vinegar Chips Taste Test, 2013