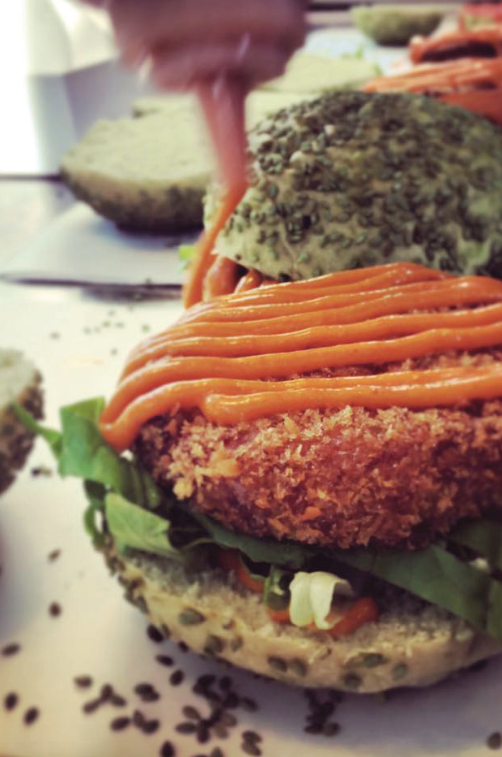 Who said Italian cooking has to be about sitting around a table for pasta, a main course and dessert? The fact is that when you're out sightseeing, you often settle for a sandwich, especially at lunch. And what turns a sandwich into a great sandwich? The bread, of course. And then the filling, with genuine ingredients and imaginative combinations. What's the Italians' extra ingredient? Creativity—and a galaxy of exceptional ingredients. At least at these places we're recommending in Rome, Florence and Milan.
ROME
Tricolore Panini
Can you put haute cuisine in a sandwich? Chef Veronica Paolillo tried and succeeded with her Tricolore Panini. The bread is made here daily, just like the fillings, which are sophisticated and never commonplace, like the greenburger with blue crab, spicy mayonnaise with sriracha, and bread made with Japanese green tea with wasabi-flavored sesame seeds.
Via Urbana 126
hours 12-4pm / 7-11pm tel. +39 06 88976898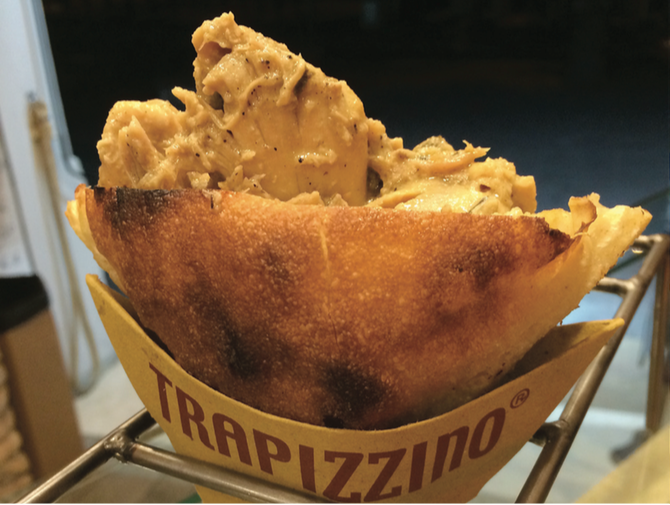 Trapizzino
Managing to eat a traditional dish (with sauce!) while standing up and without dripping anything: this was Stefano Calligari's dream. He created a "pocket" of pizza dough that can be filled with any stewed concoction, without any risk. You can get "trapizzino"—the name of his invention—with eggplant parmesan, meatballs and even chicken cacciatore. And chefs visiting Rome always drop by.
Via Giovanni Branca 88
tel. +39 06 4341 9624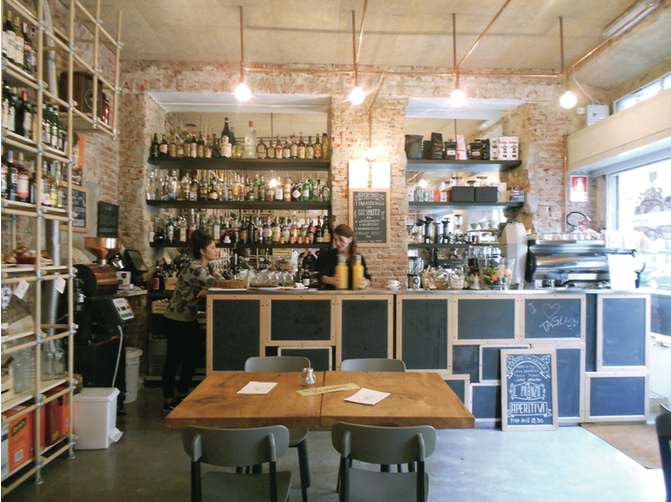 MILAN
Pavé
Known also for its breakfast (excellent!), Pavé has high- quality bread made daily with stoneground organic wheat flour. The dough is left to rise for eight hours and then baked on stones. Be sure to try the Amatriciano sandwich, with the ingredients used for the classic pasta recipe: jowl bacon, onion, Romano cheese and roasted cherry tomatoes.
Via Felice Casati 27
tel. +39 02 94392259 Tue-Fri 8am - 8pm, Sat/Sun 8:30am
- 7pm, closed Monday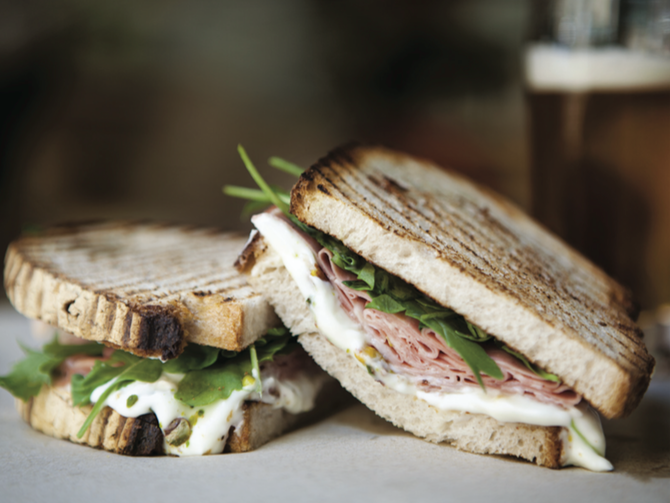 Taglio
At Taglio, one of the favorite bistros of the Milanese, the Taglio, Milan. bread is couturier, baked by Massimo Grazioli, who only works with special flours, and uses traditional bread-making and baking techniques. There is a choice of classic sandwiches (the kind every Italian child has as an afternoon snack, with ham or mortadella), or stuffed with coppa, lettuce, taleggio cheese and olive paté. There are also toasted panini— regular and supersized—made with country-style bread.
Via Vigevano 10
tel. +39 02 36534294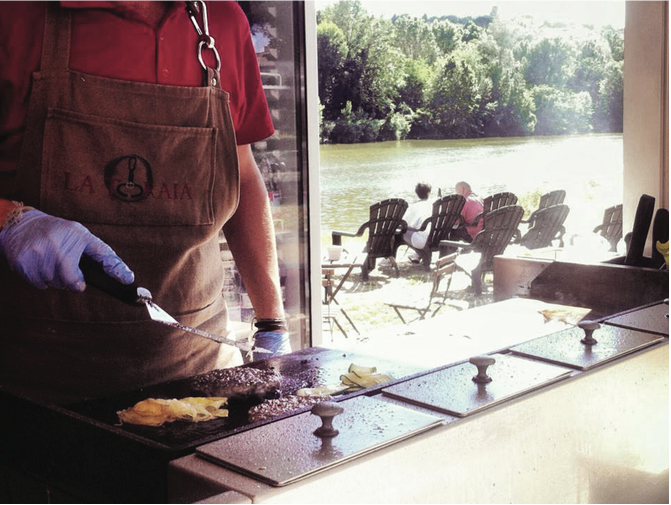 FLORENCE
Torelli, la Toraia
Tuscany boasts excellence in meat: Chianina cattle. The La Fratta farm breeds cattle and produces top-quality beef in Valdichiana. The freshly made hamburgers are delivered daily in refrigerated vans to the various shops, including one of the "Torelli" trucks—"torello" means young bull—that, in summer, is parked on the Lungarno del Tempio in Florence (always crowded with local young people). The meat is cooked on the premises and stuffed into bread made from organic flour. The craft beer is from the same estate. Sit down on one of the wooden chairs along the riverbank and enjoy!
Torelli truck
Lungarno del Tempio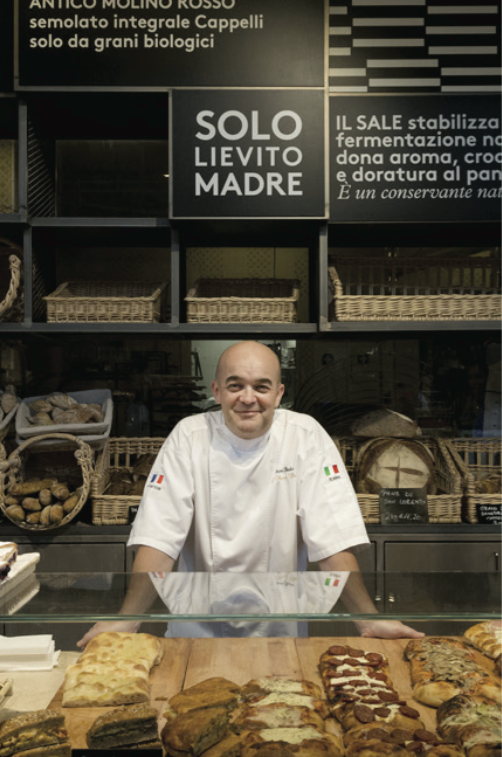 Bedu, at the Mercato Centrale
Vice-champion in the world of bread-baking in 2005, Frenchman David Bedu has a shop (one of the many delicious ones at the Central Market, recommended for snacks, lunch and shopping) in the food paradise of Florence. Some of the creations are dedicated to Florence, such as "Il Magnifico" (Lorenzo de' Medici, called the Magnificent, was lord of the city in the second half of the fifteenth century). This multigrain sandwich is stuffed with boiled ham from Savigni (a traditional butcher), Ciarafi cheese (cow's milk) aged by Parola (Mr. Parola is in charge of aging) and lampascioni, a type of onion from the Salento area in southern Italy. If such an aristocratic sandwich isn't magnificent, then what is?
Mercato Centrale Firenze
Piazza del Mercato Centrale dell'Ariento, Via dell'Ariento
hours: 10 am - midnight tel.+39 055 2399798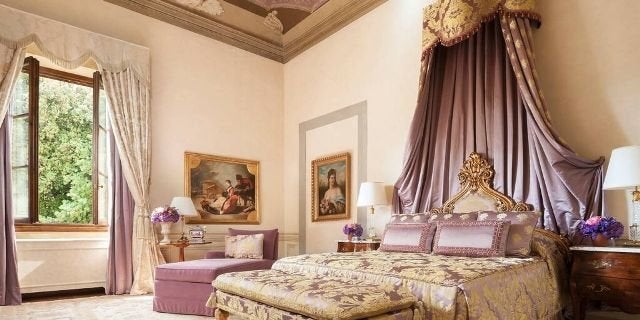 Best Hotels For Sleep In Italy