The temperature has begun its descent. Not to that unbearable winter cool, but to the perfect crisp breeze that only exists in the fair season of autumn. And there's no better way to enjoy the cool weather, and beautiful scenic views that come along it, than out on a bike ride.
Whether you are an avid cyclist or an infrequent rider, there is something about fall that just calls for bike-riding fun. You can ride comfortably without the overheating that comes in summer, but you don't feel too harsh of a wind chill when you pick up speed as you do in winter. Fall cycling is the most enjoyable time to ride; add some vivid colors of leaves falling in your path and it's like pedaling through a dream.
Certain areas of the world experience fall a bit better. As a native New Englander, I know just what quality fall is. And the best part about it, was hopping on my road bike, and hitting the East Bay Bike Path to soak in the warm sun among the cool breeze. I stand by that everyone should experience a bike ride in prime fall season, and with this list, you may just find an epic ride near you. If not, just soak in the sensational colors that jump out of the photos of these 11 trails for fabulous fall bike rides.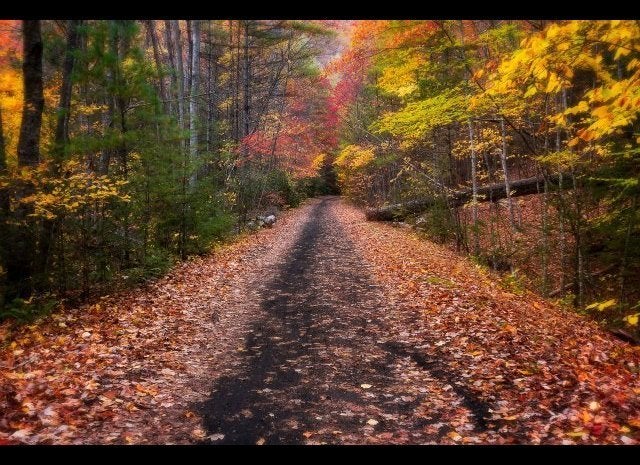 Scenic Bike Trails for Fabulous Fall Rides