Our nation has a sort of embarrassing and very consuming addiction: self-help books. From The Power of Now to The Artist's Way to the 7 Habits, we are bingers of how-to. The last time I checked, Forbes.com reported that Americans spend a whopping 11 billion on self-help books every year.
And summer is the best time to read them. You feel less guilty when you are lying around in your bikini by the pool, if you are making yourself thinner, richer, happier, wiser and just all around a BETTER person.

Because you may not want to have to wade through the massive ocean of them, I've compiled a sweet little list of ten of the very best self-help books for every area of your life. I've read them all, and I can tell you they are some of the most powerful can-do's on the market. So have fun and watch yourself walk over the threshold to lasting change!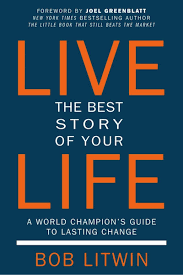 1.Overall BEST Self Help Book for the Summer of 2016: Bob Litwin's Live the Best Story of Your Life, After not making his tennis team in college, Bob Litwin became a history teacher who wanted more out of life. By using a unique brand of storyteller, he became #1 in the world in tennis and has helped thousands of others reach seemingly impossible goals. Bob has sent tips to Djokovic before he won tournaments, he's coached diamond barons, New York Times editors and some of the most powerful men on Wall Street, and now he shares his secret sauce with us. The 33 coaching sessions included in this book can easily be read in an afternoon by the pool and will increase the odds that every other self-help book on your shelf will actually start working. This is the first book I've ever read that made me believe change was actually easy.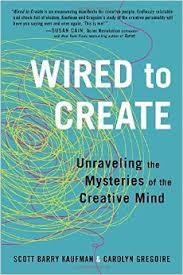 2.If You Want to Bust out Creatively: Scott Kaufman and Carolyn Gregoire's Wired to Create: Unraveling the Mysteries of the Creative Mind. This book won my creative self-help heart. As a writing coach, this is my wheelhouse. What I love most about this book is that it is based on science. It doesn't just tell you to play, it tells you what play does to the brain, which makes the implementation of such a fanciful activity guilt-free. If you've ever been curious about the singular genius behind the creative work of Pablo Picasso, Frida Kahlo, Thomas Edison and John Lennon, this book will tell you, and show you how you can become a spark of brilliant creativity yourself.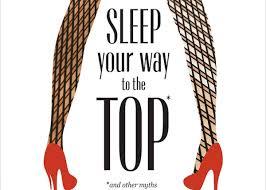 3.If You Want to Climb the Corporate Ladder: Jane Miller's Sleep Your Way to the Top (and Other Myths About Business Success), this seminal book came out in 2014 and has become a go-to for grads who want to rise to the C-suite. Filled with those nuggets that human resources never told you, from what to do if your boss invites you hot tub to how to handle it if you (whoops) get plastered at the office Christmas party. Sassy, pragmatic and written by one of the foremost leaders in the field of triple bottom line business, this book will fly you right up the ladder (and you'll have a blast doing it!).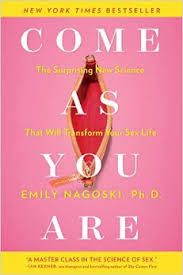 4.If Your Love Life Needs a Little Lift: Emily Nagoski's Come As You Are. Maybe the worst part of being sexually active is the idea that you might be ummm doing it wrong. The myth that Cosmo or romance films can tell you how to make it happen is so destructive to our sense of self in the bedroom that women suffer from a lot of inadequacy when it comes to feeling fantastic in the throes of sexual intimacy. Emily's book challenges all that. And it's not just a feel-good book. It's based on actual science about what stimulates us. Surprisingly, we are all singular in our ability to get turned on, and Come As You Are honors that in a way that brings on a depth of self-acceptance that has remained foreign to us until now. A groundbreaking book for anyone who wants to feel like a million sexy dollars.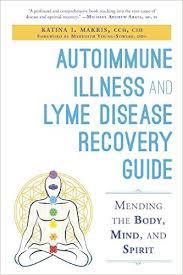 5.If You Don't Feel So Good: Katina Makris: Autoimmune Illness and Lyme Disease Recovery Guide. The number one self-help book in the Health and Wellness category is hands down Katina Makris' incredible book that not only shows you how to get better but exposes some of the gigantic discrepancies in the health industry, taking us back to our ancient roots and how to use powerful energy centers in the body to heal ourselves. It's really the health Bible of the contemporary world.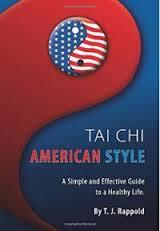 6.If You Need to Calm the F&*% Down: Terry Rappold's Tai Chi American Style: A Simple and Effective Guide to a Healthy Life. Tai Chi has always scared me. Can I really move that slowly? Before Terry's book, I was a Vinyasa flow yoga girl, moving through asanas rocking out to a pretty raucous 90's playlist. But the health benefits of Tai Chi are unbelievable, and when I got the book, the exercise form was finally demystified. Moving through the book makes me feel like I just got shot in the arm with the same thing that sends me to sleep in the dentist chair. Highly recommended.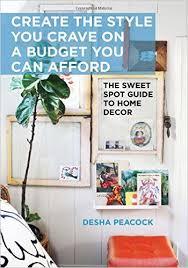 7.If Your Décor Needs An Overhaul: Desha Peacock's Create the Style You Crave on a Budget You Can Afford. This book is full of normal people just like you who are living beautifully--on a dime. This is not a regular décor book. Desha is a lifestyle coach, and her expertise lies in manifestation. She promises that how you decorate will have a direct impact on bringing those long latent goals to fruition. The "decorators" in this book give you a behind-the-scenes peek at how they created their dreamy spaces and explain how décor had a huge impact on who they are today.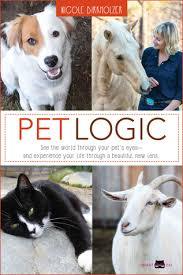 8.If You Just Got a Pet: Nicole Birkholzer's Pet Logic. Okay, I'm biased about this book because we got a new Shi Tsu this year. Last year about 80 million people in the US decided a pet was a good idea, including me, and if Nicole Birkholzer's Pet Logic hadn't been there, I might have put the poor little thing on Craiglist. Nicole shows us how to see the world through the pet's eyes (it's extraordinary!) and you find out that the little furry being lying next to you is actually a guru in disguise. Among many other gifts, the book provides us with the phenomenal opportunity to live in the present moment, which is something almost every self-help book says we should do. Pet Logic is a compilation of essays from Nicole's work as an animal intuit and horse rescuer. You can read it (on the beach) in an afternoon and you feel so happy afterwards, like you do when you cuddle up with a brand new puppy.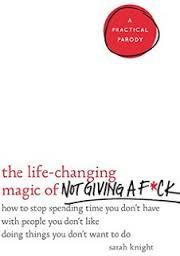 9.If You Are Over-Obligated, Stressed-out and Generally Want to Escape to the Virgin Islands: Sarah Knight's, The Life Changing Magic of Not Giving a F*ck. A fantastic and much sought-after spin on Marie Kondo's The Life Changing Magic of Tidying Up. The subtitle says it all: Stop Spending Time You Don't Have with People You Don't Like Doing Things You Don't Want to Do. . And Sarah should know, she had it all and she walked out for a fabulous life of freelancing and running away to the beach. Imagine yourself driving down the open road in an open convertible, throwing everything you hate into the sky and leaving it far behind. That's exactly how you'll feel after reading. Sarah's fantastic can-do.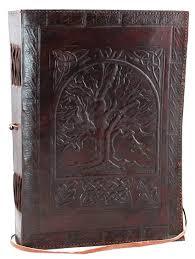 10.If You Want to Be Your Own Self-Help Guru: A Trusty Old Journal. Writing is really one of the best ways to help the self. It's amazing what can happen when you bring a problem to the page and see what the writing gods have in store for you. In Elizabeth Gilbert's book, Eat, Pray, Love, she consistently uses this method to move through challenges. And look at her! She's a multi-million dollar enterprise. Your journal is your very very best therapist.
Related
Popular in the Community