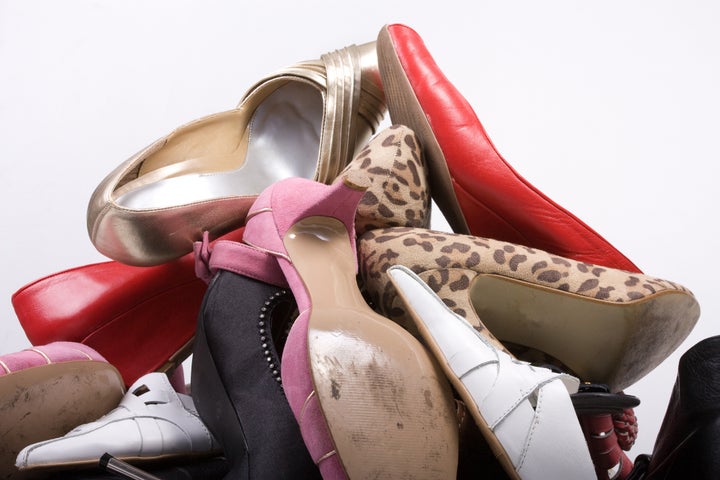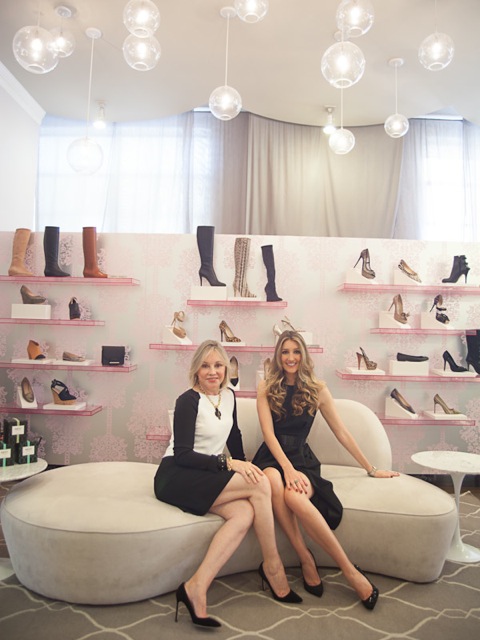 Cece Villere Colhoun and her mother Mimi Robinson Bowen at CeCe Shoe
My love affair with shoes started back in 2004 when I met Kassie Rempel, founder of Simply Soles. She has since become one of my best friends -- and has sold her business. As I like to support niche brands and businesses owned by friends of mine whenever possible, I have had to look for a new place to feed my addiction to heels. I found it in my second home, New Orleans, where CeCe Colhoun founded CeCe Shoe, Inc. I called her for some shoe advice and ended up learning not only which are the best ballet flats in the U.S., but also how she got started.
Did you always know you were going to own a shoe boutique one day? My love of fashion and shoes started during my teenage years. My mom, Mimi, has owned and run a high-end women's clothing boutique since the 1970s, so I grew up in this industry. When I was 13-years-old, she brought me on one of her buying trips to New York City, and that sealed it. Since then, I have gone to as many buying trips with her as possible. While these trips were for clothes, for me it was always about the shoes. Shoes are my fetish. My mom has a great sense of draping and how garments are made; I however gravitate towards shoes and how that always complemented the outfit. When I decided to open CeCe Shoe (we opened in February 2012), it made sense to open in my mother's boutique. It's like the shoe department in her mini department store... I love having my own business (I own CeCe Shoe), but I also love having the store physically located in my mother's boutique. I definitely benefit from the fact that she has developed a loyal clientele over the last 30-plus years.
A shoe fetish? Yes... I love the fact that shoes either fit or they don't. Trying on shoes will never lead to comments such as "I hate my arms," or "These pants make me look fat." With shoes, you are not fighting with your body. If they don't fit, you just pick another size. Shoes are obviously a necessity, but they are more than that. They have become possibly the most important accessory, thanks I believe to Christian Louboutin who changed the face of the industry with his red soles.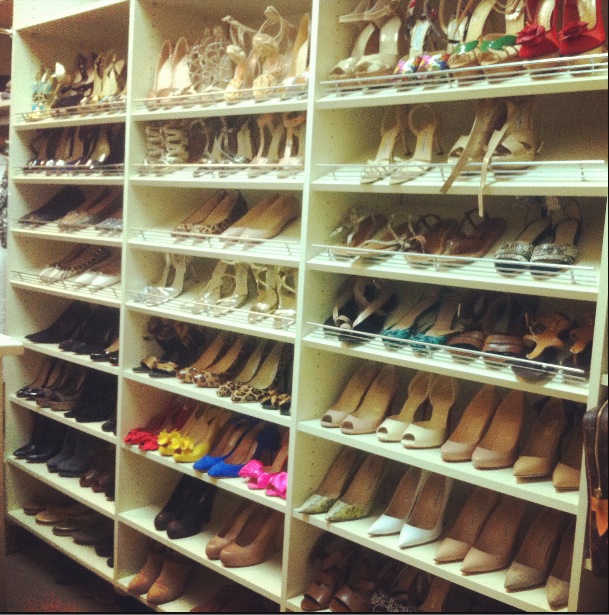 CeCe's Gorgeous Shoe Closet At Home
How do you buy shoes? Do you buy only what you would wear? In fantasy land, I would only buy what I would wear. But this is a business, so the reality of it is that I buy what I think my customers will want to wear. I respect the fact that someone would wear something and really appreciate it, even if I would not. For example, I am really in to heels, but I have found that the extremely high heel (5-6 inches, really high platforms) is going by the wayside. Even young, stylish women are moving towards a lower heel. I think for some people there is a certain promiscuity attached to super high heels. Also with the economy and the world going how it is, people want to look more serious.
What is the craziest shoe you own? And what is your favorite pair? The craziest shoe that I own is a Charlotte Olympia sandal, with a huge platform and a very high heel. It is very "costumey" looking, nude with a big green flower on the toe. My favorite shoe is the Manolo BB. I collect them; I own them in multiple colors: black, nude, white, camel suede, snakesin. They are a great-looking shoe, they go day to night really well, and your feet don't hurt. This is my favorite, and also happens to be the top-selling pair in my boutique.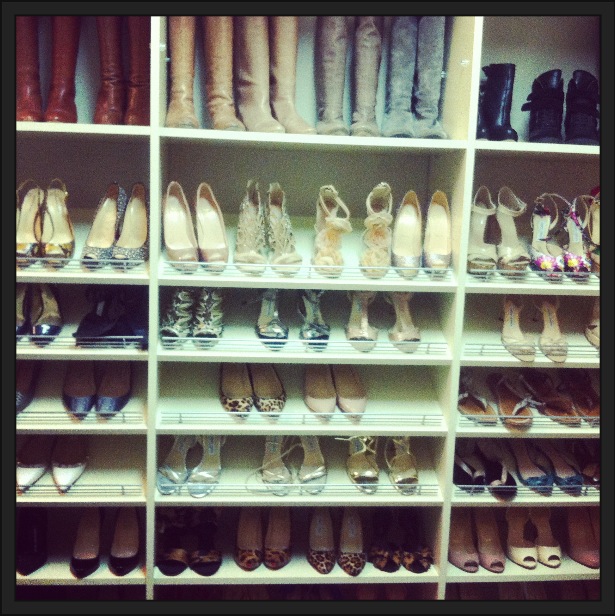 Another View Of CeCe's Closet at Home
Which shoes should be in every woman's closet? While my shoe closet would not be a testament to this (obviously, I have a sickness for shoes, and so I probably own about 150 pairs), I do believe in less is more, and six pairs can do the trick. Every woman should have:
A great pair of ballet flats. I think the best ones in the United States are those by Coye Nokes from Houston. Any color works.
A great pair of flat sandals, for example by K. Jacques. Here, I like a bright color or snakeskin.
A great pair of high-heeled sandals. I love the Jimmy Choo India, and metallic are great and go with everything.
A great pair of high-heeled pumps. Here, the Manolo BB is my go-to, and I would recommend nude, again as it goes with so many things.
A great pair of flat boots. I love the Matilde by Loeffler Randall.
A fabulous pair of high-heeled boots, such as the Jimmy Choo Grand. For boots, regardless of heel size, I gravitate towards cognac hues.
Do you have any rules about which shoes go best with which outfit? To me, the only rule is that there is no rule. Actually, I do have one single rule, engrained in me from my childhood: No white shoes until Easter. I grew up in the South... Any tips to stay comfortable in heels? I love the Dr. Scholl's gel inserts. I put them in as many shoes as I can, it really makes a difference. Also, if you feel that your shoe is rubbing against a specific part of your foot, put a piece of scotch tape on that area of your foot immediately, that will avoid blisters. Finally, remember that patent leather is the most uncomfortable material and will take them a lot longer to break in; by contrast, suede is the most comfortable material. Overall, though, I have to admit that while I complain about a lot of things, I never complain about my feet hurting. If they are not hurting, it means my shoes are not beautiful!
How do you care for your shoes? While a lot of people like to keep the boxes and stack them, I prefer to be able to easily see my shoes. Polaroids on the boxes don't work for me either. Shoes are part of my look, and sometimes I pick an outfit based on a pair of shoes, so visibility is essential. I like them out on shelves or shoe racks. I tell people to be nice to their shoes and get the heel taps changed regularly -- walking on the steel point of the heel is a big no-no, that will damage the shoe.
What about shoes that smell? If a shoe smells, it is dead. Time to throw it away and buy another pair. In general, not wearing the same shoe two days in a row will help the shoe completely dry out after a wear (even if it is not raining, our feet naturally sweat and create moisture).