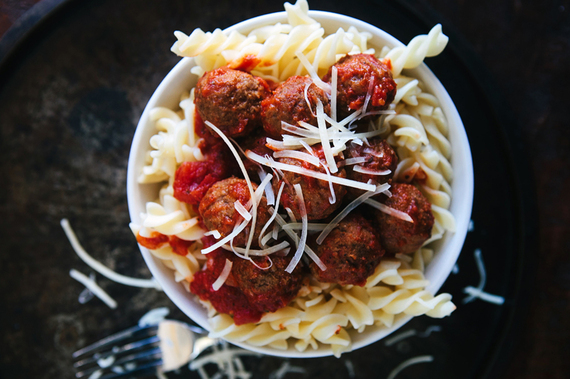 Though I can still hardly believe it, I am already in my third trimester of pregnancy. I'm only counting down the weeks and days now and the big day is approaching quickly. With the impending arrival of a fourth baby to my already busy house, I am taking meal planning very seriously these days. Both the freezer and my slow cooker will be my best friends over the next few months. These delicious and easy Slow Cooker Meatballs are at the top of my new mom menu plan.
Even without a new baby in the house, the slow cooker is a kitchen tool that I rely on often. Being able to pull dinner together first thing in the morning before the business of the day takes hold is always such a relief to me. With dinner simmering away in the slow cooker all day long, I am free to work, take care of kids, and run errands without fearing the 5 p.m. panic that hits when everyone is hungry and I haven't set foot in the kitchen (or the grocery store) all day long.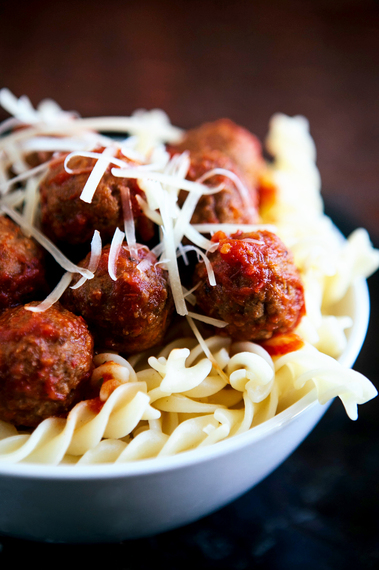 This Slow Cooker Meatballs recipe is the kind of easy, make-ahead meal that everyone needs in their recipe reserves. The prep work is minimal but the payoff is huge! The meatballs and sauce are excellent over rice, pasta, or on toasted bread for a hearty meatball sandwich. You can easily adapt them to your diet preferences by substituting lean ground turkey for all or part of the hamburger. Best of all, you can freeze any leftovers or double batches for later.
Having crossed the third trimester threshold, I have to admit I have my panicked moments where I question my ability to handle one more baby or one more meal. Can I really do this? Then I plant my feet firmly in the kitchen and whip up a batch of meatballs. Yes, I can do this, one meatball at a time.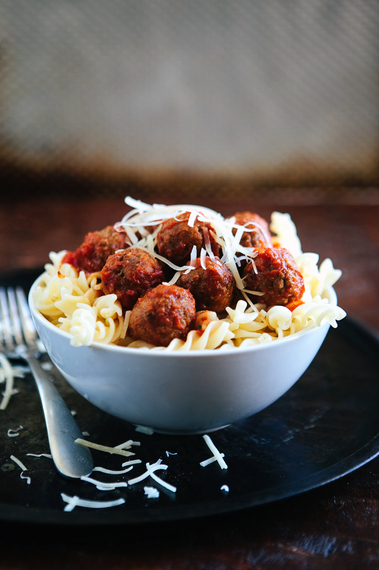 About Allison
Allison is CEO, chief cook and bottle washer and more. She chronicles her adventures with three young girls and baby boy on
. We're honored to have her sharing her secrets to great
too.