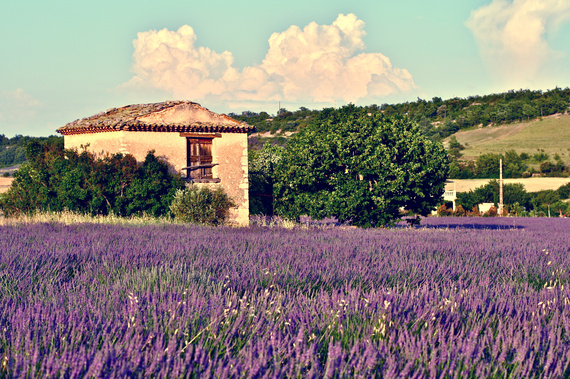 (c) François Philipp
Provence offers sunshine, scenery, food and wine, and the best way to get a true sense of the region is to stay in a small, owner-run hotel, where the proprietor is also the (excellent) chef. Here, The Good Hotel Guide offers a selection of the best small hotels in Provence.
Auberge de Reillanne is a refurbished old country inn offering something special: it has just six rooms, all simply furnished and spacious, and the gracious proprietor, Monique Balmand, cooks a delicious menu every night for her guests. The ancient fortified village of Reillanne is in walking distance; otherwise, the lovely garden has hammocks for relaxing in.
Set just outside the fortified medieval village of La Garde-Adhemar, Logis L'Escalin is decorated in hand-painted Provençal style, and some of the 15 rooms rooms have sitting areas and patios. There's also a small swimming pool, and a terrace for summer dining. It's run by Serge and Nadège Fricaud, and Serge is the chef: dinners are a relaxed affair over several hours, with many courses.
In a traditional Provençal farmhouse, Mas de Aigras is set amid fields, vineyards and orchards north of Orange. It has 9 stylish, air-conditioned rooms; the property also has a swimming pool and a small playground for children. It's run by Sylvie and Alain Davi, and Alain, as chef, serves refined, mainly organic cuisine - including a seasonal truffle-based menu.
Set overlooking the town square in the wine village of Saint-Saturnin-de-Lucian, Le Mimosa is a small, intimate hotel with just 5 rooms, elegantly furnished in country style. It is run by the welcoming Sonia and Sylvain Geindreau, who serve delicious meals using local produce; homemade jams are offered at breakfast.
Set high in the mountains in Upper Provence, René Marcellin's Auberge St-Pierre, set in a 16th century farmhouse, has been in the same family since it opened as a hotel in the 1960s, and is set in a large estate with fields, sheep, forests and a small lake. The 16 rooms are all spacious and rustic, and some have balconies. M. Marcellin is chef and produces inventive country fare. There's an indoor heated pool, an outdoor pool, a Jacuzzi and a sauna, and spa treatments are available.