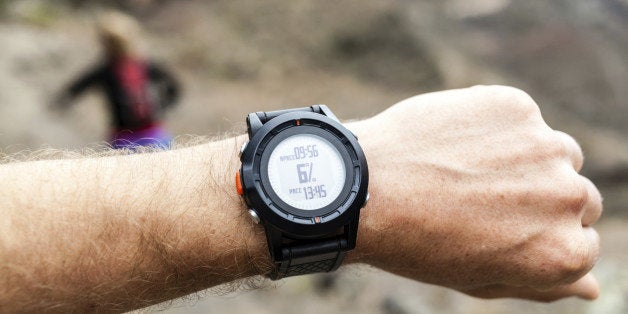 In a marketplace of mass variety, it's become difficult to narrow down the best smartwatches worth owning. All that's certain is we want one. Like it or not, wearable tech is the wave of the future and these hi-tech timepieces are proving so, nearly doubling in growth rate on a global scale.
But just how did these things get popular so fast? The rise in notoriety stems from their ability to keep us connected to the world in the same way smartphones have for the past several years, delivering important info without the need of pulling out our iPhone or Android handset. Well, that and their ultramodern designs, which secretly inspire us to play out our Captain Kirk fantasies on the Enterprise. Don't lie: You've thought about it at one point or another.
Before rushing online to order one, you might be asking yourself what exactly differentiates smartwatches from the best fitness trackers. It isn't a stupid question, considering the blurred line between the two.
Each shares similar attributes, like displaying activity performance and mobile notifications. Oh yeah, they can tell time, too. The X factor more or less lies in the software. Like smartphones, these wrist-worn computers are reliant on an OS and its wide range of compatible apps.
Android Wear is leading the forefront right now and welcoming automated features that make life's simplest tasks easier to execute. Apple is next on the horizon to evolve the smartwatch landscape with the Apple Watch launching some time this spring. With so many to choose from, you can use a starting point.
Having already run the gamut, we put together a collection of the market's leading devices, while also touching on some of the highly anticipated releases due out in the coming weeks. The best smartwatches might be yet to come, but for now, it doesn't hurt to check out these fetching options, all quite affordable compared to mid-to-high end classic watches, which are more about status symbol than technological capability. You'd be lucky to find that kind of watch under $1000, while these hi-tech watches are all under $500, and most of the watches are actually under $300.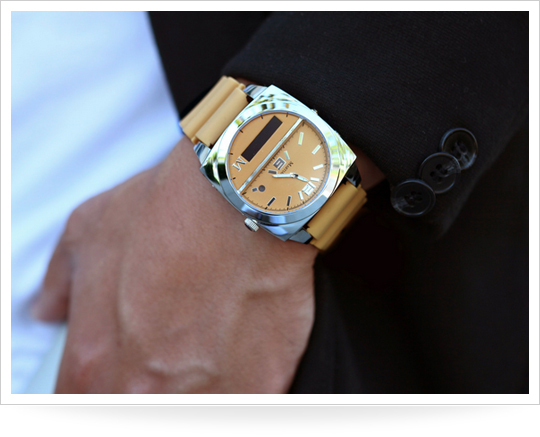 What the stealthy smartwatch might lack in high-end features, it makes up for in premium design and up-to-date messaging. The Notifier replicates the retro analog look and integrates a smart notification system that delivers the basics (texts, calls, and emails), along with alerts for a massive list of compatible apps on both iOS and Android. Simply put, it appeals to the sophisticated novice techie looking to keep up with the industry trend.
$129.00 at Amazon.com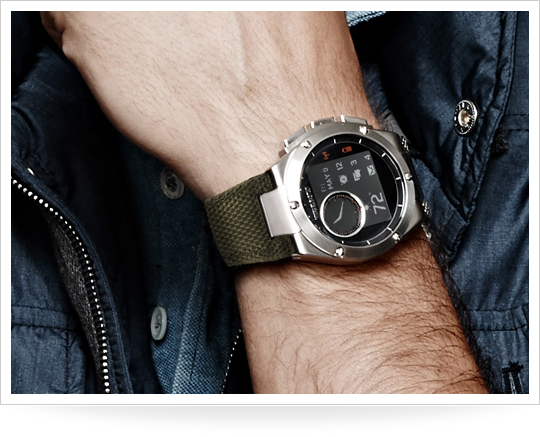 The 44mm stainless steel timepiece designed in partnership with Michael Bastian blends high-end fashion with standard functionality. There is no touchscreen here. Nor does it boast voice commands or track steps. Instead, the Chronowing flaunts several smart features engineered by HP such as displaying messages on the face and controlling a connected device's music player. Even cooler is its ability to show other requested info in the form of live sports scores and weather updates. The premium steel construction, leather strap options, and waterproof housing only add to its value.
$350.00 at EngineeredBy.HP.com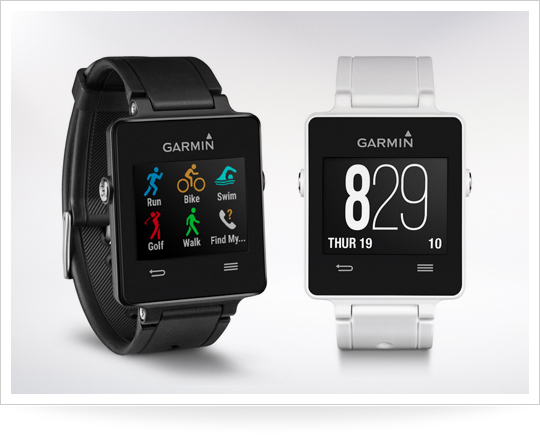 Billed as the smartwatch for athletes, Garmin's squared-shaped smartwatch builds on the awesome fitness ecosystem of the VivoSmart tracker, only enhancing things with GPS tracking and exclusive software features. You'll discover an assortment of built-in sports apps from cycling to swimming that captures all biometric data. The open-source ConnectIQ platform provides access for developers to create apps for the device as well. Battery life lasts anywhere between 10 hours to 3 weeks depending what mode you're in. And to ensure their creation is not only high-tech, but also a stylish smartwatch, Garmin presents customization options with different leather bands.
$249.99 at Amazon.com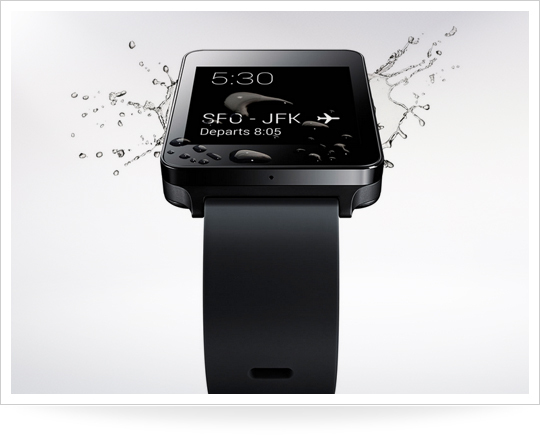 Functional, lightweight, and powered by the Android Wear platform--LG's first gen smartwatch remains a favorable options in its price class. Granted the basic design won't win over fashion-centric millennials, the fast charging time and vibrant 1.65 IPS LCD display with sharp pixel density are what matter most here (the fact that it's a high-tech affordable slim watch is also a plus). Google's dynamic OS comes into play on the operational end acting as a notification hub for users to interact with several programs through swipe or voice commands.
$196.99 at Amazon.com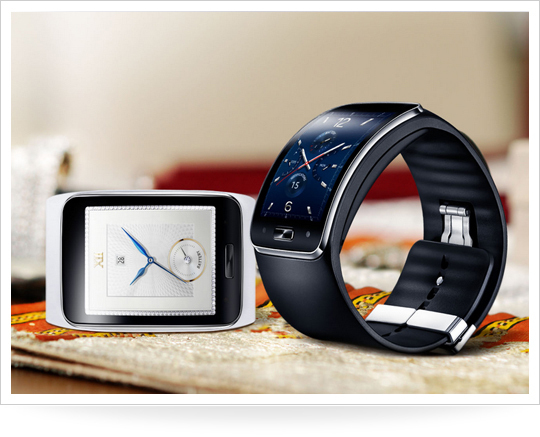 In 2013, Samsung played trendsetter to the smartwatch movement by launching the original Galaxy Gear. This updated version ups the ante with a more ambitious design and phone-free communication. Its ability to double as a smartphone and screen incoming calls via built-in speaker clearly puts the Gear S in a league of its own. Though it's also worth highlighting the largely vivid 2-inch 480x360-pixel AMOLED display and bonus battery pack for long-lasting power. Then there is the 1.0GHz processor that takes on the task of breezing through alerts and navigation without any lag.
$299.99 at Amazon.com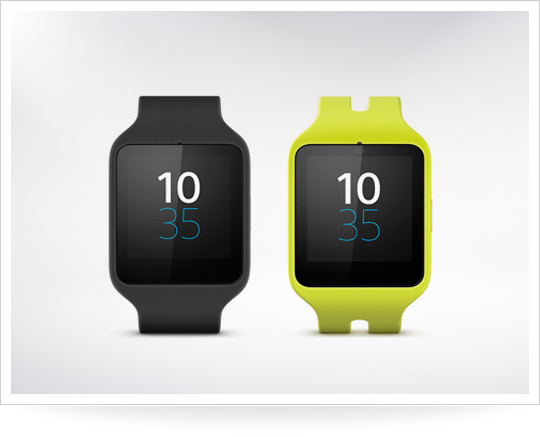 The latest addition to Sony's smartwatch lineup does compromise design for performance. And the payoff is rewarding depending on your needs. Geared more towards fitness buffs, the SmartWatch 3 comes equipped with GPS tracking to track workouts and solid build quality that makes it dust- and waterproof up to 2 meters. Though we find the ambient light sensor to be its hallmark feature since it optimizes the screen for readability in bright environments. Android Wear compatibility means intuitive voice controls and standard mobile alerts.
$228.75 at Amazon.com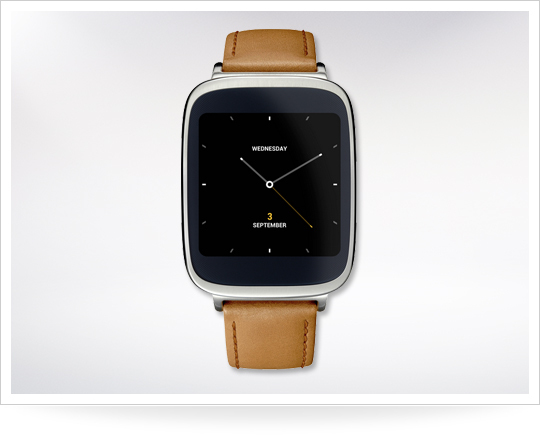 Asus smartwatch is arguably the most attractive and impressive of the batch. Not only does it accommodate the suit-and-tie crowd, but also caters to casual techies with its unique array of features not found elsewhere. None more exciting than the mood-detection function that assigns a watch face (from over 100+ combinations) best suiting your personality. Specs are even more enticing with a blazing 1.2Ghz Snapdragron processor and sharp 320 x 320 pixel AMOLED panel spearheading the Android Wear experience. The built-in heart rate sensor is just an added incentive to get this on your wrist.
$259.95 at Amazon.com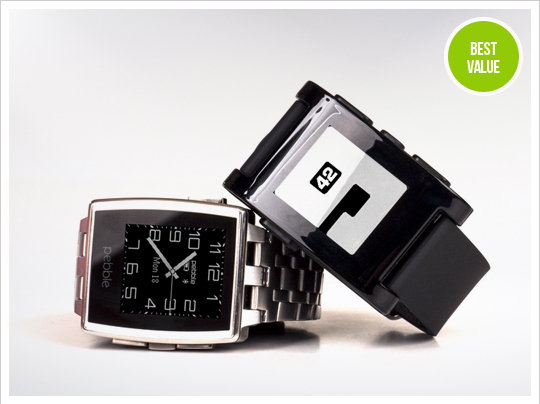 Some say Pebble's creation is just a spruced-up version of its predecessor. If so, doesn't negate the fact that we're still looking at a remarkable piece of digital wristwear. Experts consider the Steel the most useful business class smartwatch out for iOS and Android user because of its dynamic interface. There is no color touchscreen, but Pebble's e-paper display proves to be the better alternative, producing better contrast and clarity than the standard model. Two advantages to the technology are it makes reading in sunlight easier and stretches battery life up to a week.
$190.64 at Amazon.com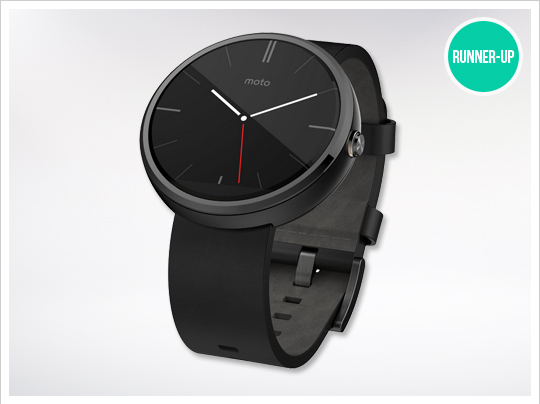 Lavish in appearance, serviceable in performance, Motorola's beauty embodies the traits of a quintessential smartwatch. Build quality is unmatched for a wristwatch of its caliber with a circular face coated by Gorilla Glass 3 protection. Android Wear runs smooth with commands and navigation being highly responsive on the round touchscreen. The optical heart-rate monitor surprisingly works well too. However, accessories give the Moto 360 a huge edge, primarily the awesome-looking wireless charging dock that doubles as a luminous alarm clock.
$219.99 at Amazon.com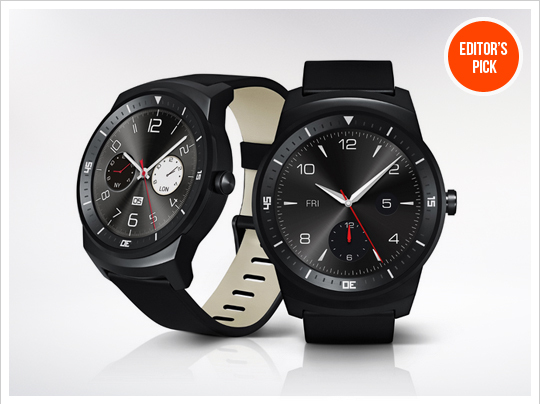 This handsome variant of LG's flagship smartwatch might have mimicked Motorola's prolific industrial design, but in reality, its appearance pays homage to the classic diving watches of the past. Feel free to Google the Rolex Submariner for reference. The G Watch R works exactly like most of the Android Wear models on the market, except it carries two distinct features that separate it from the competition: better battery life and a fully circular display. A sharp screen, chic-comfortable wristband, and a full suite of productivity tools like managing calendars and playing music earn it top billing as the best smartwatch out right now.
$300.00 at Amazon.com