Soy milk -- for the lactose-intolerant, dairy-allergic or just dairy-averse, it's become a fixture in many of our diets. Whether you want it to fade into the background as you eat a bowl of cereal, or you prefer to drink a glass straight-up that's singing with flavors, you'll need to know which brand best suits your taste.
There are several soy milk options available at the supermarket -- this taste test focuses on the "original" version, which is slightly sweetened and typically meant for drinking. There's also an unsweetened version, which most people prefer to use for cooking or baking, and flavored versions, such as vanilla or chocolate.
Soy milk is made from a blend of oil, water and soybeans. Though it contains no dairy, it usually has approximately the same amount of protein, fat and carbohydrates as cow's milk. And if you want to forego the supermarket brands and make it yourself, it's possible with a machine like this.
Our editors blind-tasted the major supermarket brands of original soy milk and ranked our top 12 favorites. Check out the slideshow below to see what we thought, and make sure to read the comments -- your taste may not sync up with ours, but our notes may guide you in the right direction.
As always, our taste tests are in no way sponsored or influenced by any of the brands included.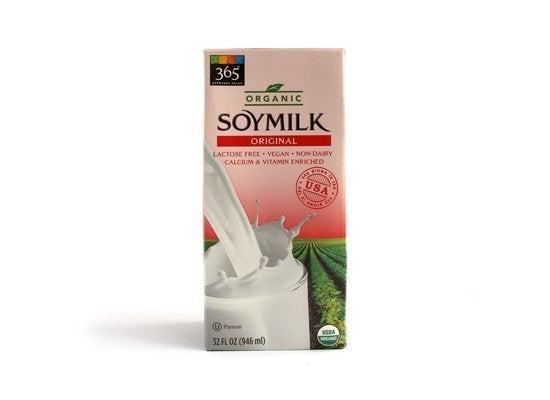 The Best Soy Milk
Support HuffPost
A No-B.S. Guide To Life
Related
Popular in the Community