Summer is all about what's hot, bright, and bold. When you're looking to capture that perfect summer feeling in your bridal bouquet, get creative! Nothing says summer like making a daring statement. Don't be afraid of color, and always feel free to ask your florist for their professional opinion. They can help guide you toward what colors work together, and which ones should maybe be saved for a different day. Here are a few of my favorite summer bouquets that I've created, and some of my favorite ideas for the season.
Yellow is just about as summery as you can get! Create a yellow bouquet using bright flowers like daisies, poppies, ranunculus, and craspedia. Neutralize your bouquet by adding hints of white or cream (like the baby's breath shown here) and pops of natural greenery to balance the sunny shade. I am loving this classic yellow bouquet for an outdoor or nautical affair.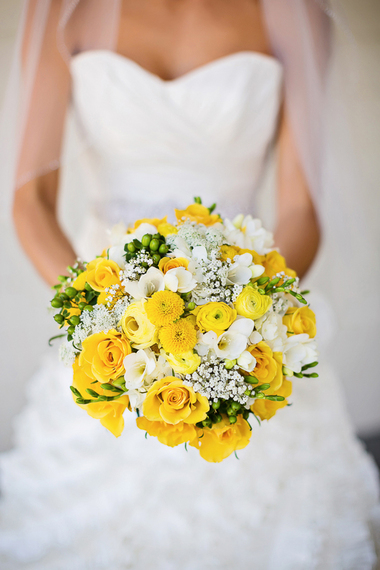 (Floral Design by Yamaguchi's Flowers, Photo by Michael Anthony)
If you are looking for something girly and summery -- go for a brighter pale pink! It's a little more subtle than a few of the brighter designs, but still has that pop of color that makes it perfect for a summer soiree. Use garden roses, peonies, and classic roses in shades of pink and coral to create a bright bouquet that will stand out against your beautiful white gown. We finished this bouquet with a white ribbon and jute cord to give it that natural feel that we were going for.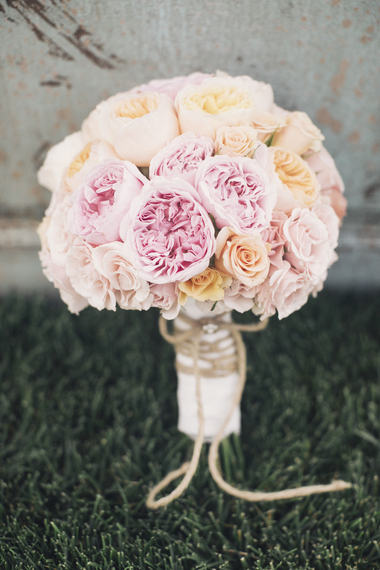 (Floral Design by The Hidden Garden, Photo by Focus Photography)
Classic red roses are one of the most romantic blooms -- so why not use them in your wedding!? Red is a color that can work for any season, but I especially love it for summer. Try carrying the red rose theme throughout the wedding in your centerpieces, aisle decor, and wedding arch! Dozens of these classic blooms make a simple and elegant bouquet that will always be in style!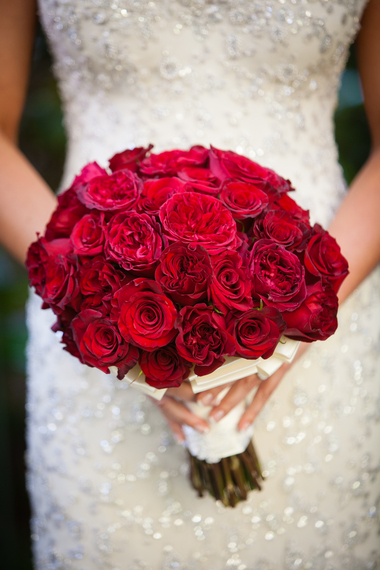 (Floral Design by The Hidden Garden, Photo by Miki and Sonja Photography)
If you're looking for a real pop of color -- go for orange! I am loving this bright yellow and orange creation. Start with pale peach and yellow tulips and blend into darker hues of sunny yellow and bright orange ranunculus. The different shades balance each other out, and just the right amount of greenery keeps it from being overwhelming. The mixed textures and bright hues will photograph beautifully.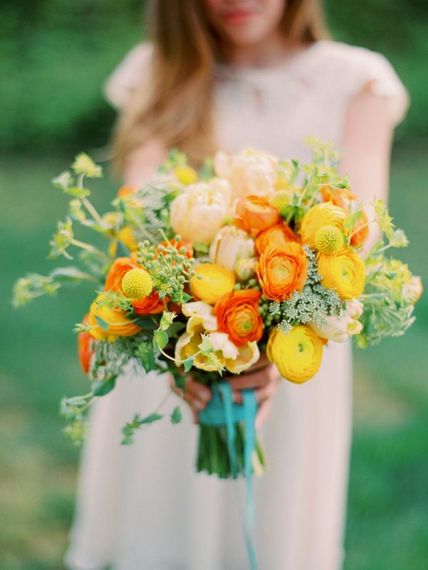 (Floral Design by Janie Medley, Photo by Marta Locklear)
Before you get nervous about adding too much color to your bouquet... hear me out. A vibrant mix of pink, purple, and orange blooms is the perfect summer blend. This bouquet was one of my favorites ever, and I love that the bride wasn't afraid to make a statement. Mix in some greenery to tone down the color, and finish it off with a white ribbon to compliment the bold look.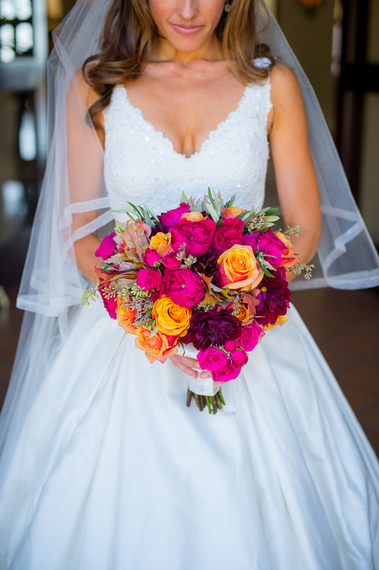 (Floral Design by The Hidden Garden, Photo by Micah & Megan)
Big, bright, and bold is the way to go in order to capture that fun summer feeling. Don't be afraid to go outside of your comfort zone! Be a little daring and add a splash of color -- fun is always in style!
Related