Every BODY is different!
As summer is upon us, there is no doubt that this hot summer sun will bring us to either a beach or a pool! And of course that means that having the best bathing suit is an essential component for your summer wardrobe. With each woman having a beautifully unique body, that means that each body also has a different type of swimsuit that will flatter it. Whether you want to accentuate your curves or play them down, there is a swimsuit for you out there, you just need to know which ones work! Take these next few minutes to learn about the best swimsuit for your body. Just remember, though, that every body is different so it is always important to try out a number of different styles to see which one is the best fit for you and your body!
Athletic Build:
If you have a more athletic build, we both know that you are rather straight from up to down and don't really have many curves to flaunt. However, don't let that get you down because first of all everybody is beautiful in its own way and second of all there are swimsuit styles to help you flaunt your frame and can help to create the illusion of curves. The best styles for you would be a suit with less coverage, a monokini or something with prints/embellishments.
Some styles to suit up in are…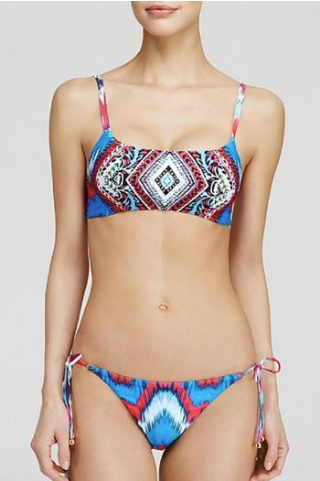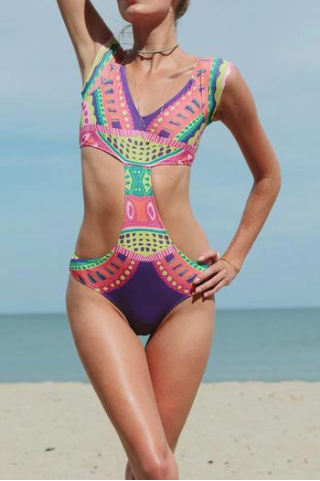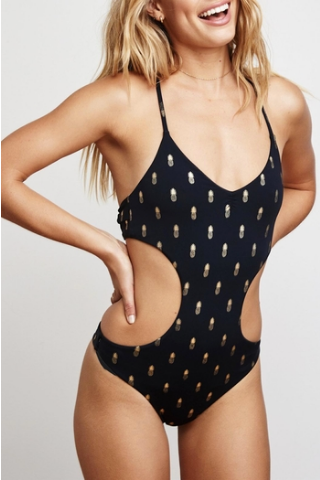 Big Bust:
This one is pretty self explanatory, but also definitely an issue when it comes to swim suit shopping. When you have a bigger bust, those triangle bikini tops just don't cut it. However, suits that WILL accommodate are those with underwire or supportive tops. We highly recommend looking for suits where you can shop by bra size!
These are the suits you should be considering…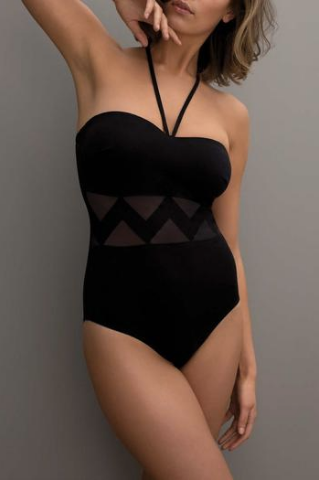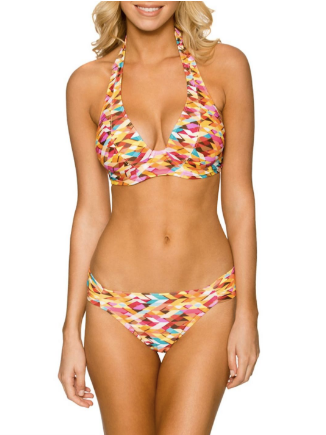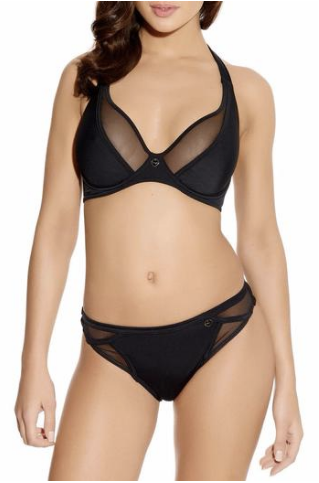 Small Bust:
Those who are smaller chested are lucky because most swimsuits will fit your bust, however that doesn't mean that every swim suit is right for you. Those with smaller busts should look for suits with padded cups or patterns and ruffles to create the illusion of curves.
Here are some options for you…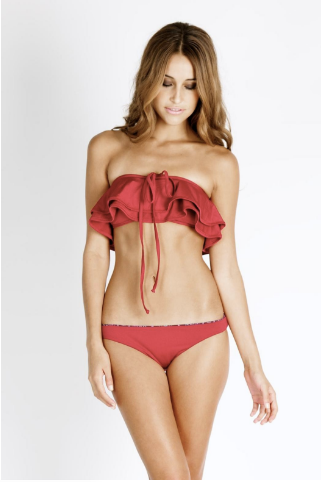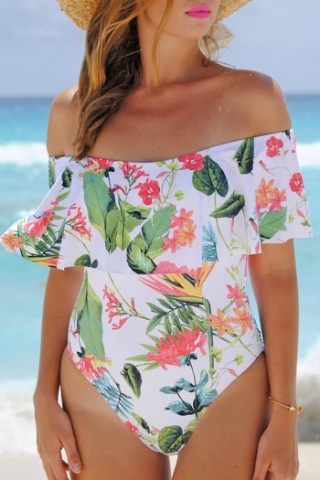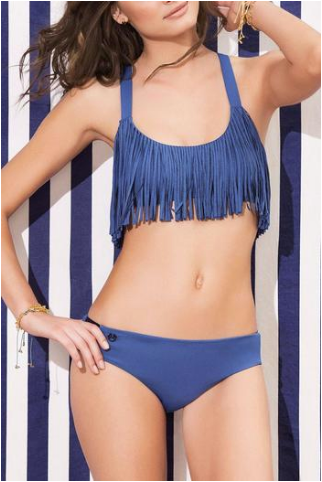 Pear Shape:
We've all heard the term pear shape, but let's clear up what this really means before we learn the best swimsuit to flatter this silhouette. A pear shaped body means that you are curvy toward your hips and thighs, but small on the top. The swimsuit that suits this body best should be one that draws attention to the top and is smaller and not as bright on the bottom.
Some styles you should consider for this summer are…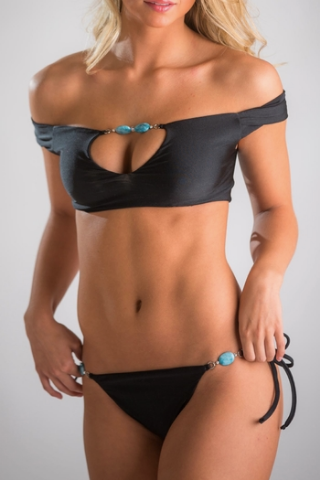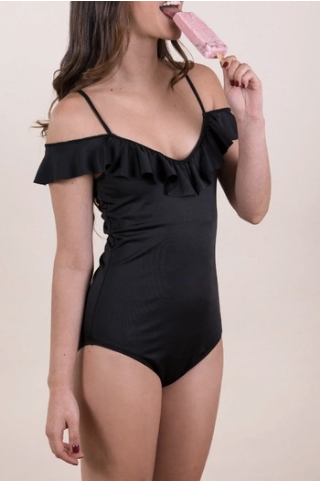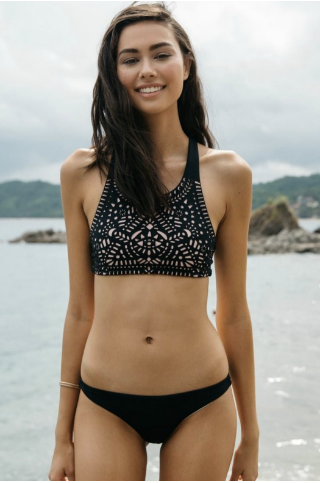 For Tummy Control:
While others are looking for less fabric to create the illusions of curves, there are also girls like you that don't always want to flaunt it all. Have no fear there are a number of styles that will still make you feel sexy, but will also cover some of the curves that you don't want to flaunt. The best suits to do this with feature a high waist, is a one piece or has ruching.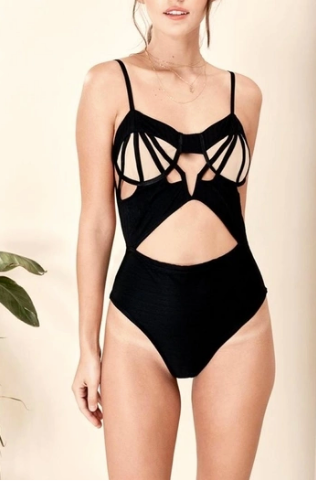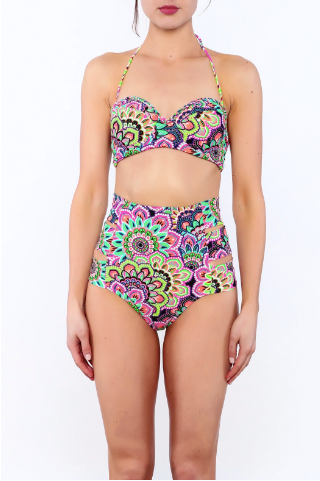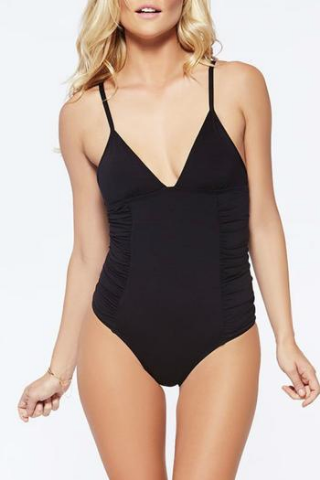 Curvy:
A curvy body means that you have a larger bust, hips, thighs and butt, which can sometimes be hard to shop for. You have a great body, but sometimes your butt is too big for that tiny side-tie bottom or your bust is too big that the string bikini is not supportive enough. However, there are a number of suits that are perfect for your body, you just need to know which ones to shop. The best suits to shop for your shape would be something that defines your waist, which could be a high waisted bottom, a cinched waist one piece or even a one piece with cut outs.
Some styles you should try are…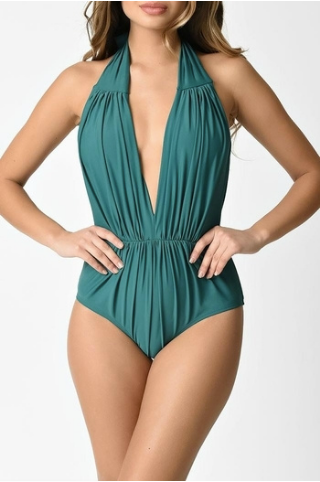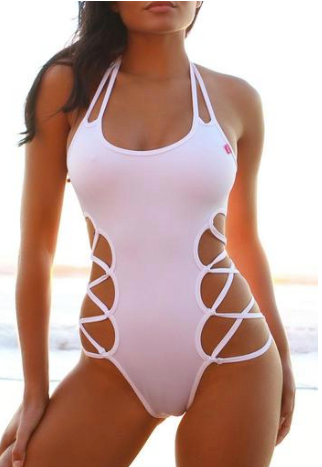 Don't wait until the sun is scorching to start your summer! The perfect way to get a head start is to shop for all the summer must-haves! Hopefully with these swimwear style tips you'll be able to find the best fitting swimsuit for your body.
Popular in the Community