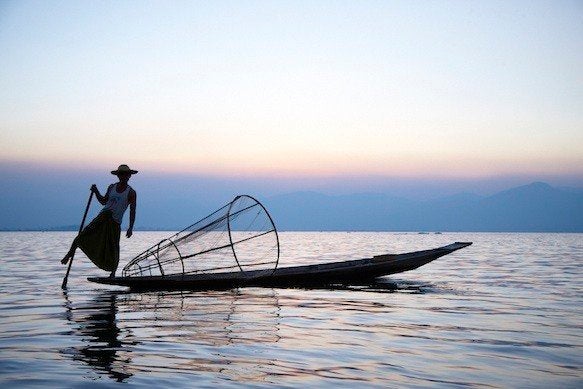 "That's not the sort of route you should book online," she told me. "Trust me. Wait and book at the station." My Parisian friend was sending me a warning. To book my train travel from Brussels to the area of France I was heading to would be easier, and more cost effective, if done in person. I hated leaving for the airport, arriving in Belgium and heading to the train station unprepared, but she was right. There were two express train options that day that were faster and easier than booking the full route and at that point they couldn't be booked online.
A little less stressed and enjoying the French scenery whipping past, I relaxed in my seat, thanking every deity available that I had the sense to ask a local what to do during that trip.
It's now the best piece of advice I can offer for anyone who is about to travel: Find a local and tell them your plans.
No one knows the transit habits, eateries and city trends better than someone native to the land, and this kind of questioning has become so popular that several destinations, like Queenstown, New Zealand, have set up "ask a local" bureaus where travelers can stop in and find advice.
To share the wealth, we asked the HuffPost Travel community for the best advice they've ever received from a local while traveling. Here are some of our favorites.
What was the best travel tip you ever received?
@huffposttravel See the 360 degree view of London from the top of Westminster Cathedral's tower for only £5.

— Tricia Gray (@MadAboutEngland) January 9, 2013
What's the best advice you've ever gotten from a local? Leave it in comments.