A ballerina; an astronaut; a soccer player; and a movie star.
As a kid, those were just a few of my contenders when it came time for the ever-popular game of, "What do you want to be when you grow up?" As far-fetched as some of those career paths may seem—spoken from the mouth of a full-time, professional toy tester—when you're young, nothing is impossible and the sky is the limit.
Toys that encourage kids to dream big during playtime are true diamonds in the rough. A little role play and some extraterrestrial toys may be all it takes for the next Neil Armstrong to emerge, and grab a few dress-up accessories and a trophy, and the future Viola Davis will already be practicing his or her Oscars acceptance speech.
When we give kids these unique toys, we foster their creativity, as well as get those gears turning to work towards brighter futures. Here are some of my favorite toys that encourage kids to think big during every "When I Grow Up" playtime session.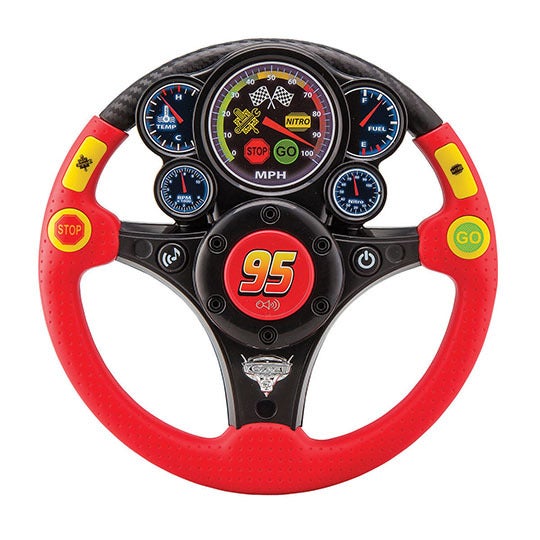 A racecar driver is easily one of the coolest jobs EVER. Back in the day, you could find me at the arcade, speeding my way to victory in some type of simulated racecar game. This Cars 3 interactive steering wheel reacts to movements throughout the ride, and the light-up dashboard looks just like the one in mom's or dad's car. Fun sound effects guide kids along the way, and speedsters can also connect an audio device to record and play back their favorite sounds for the ultimate racing soundtrack. Cue, "Life Is a Highway."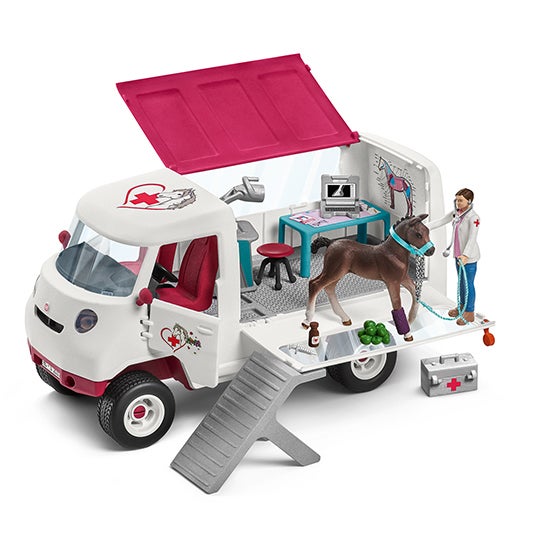 Every little animal lover needs to get his or her hands on this adorable mobile vet play set. Kids can rush to the scene of an emergency and help nurse a beautiful horse back to health. Using the mobile vet van, young veterinarians can examine the horse with the mobile X-ray machine in the back of the car. Additional tools are available in the handy medical bag, so that the horse can be rescued no matter what the prognosis. Not all superheroes wear capes; some wear white coats!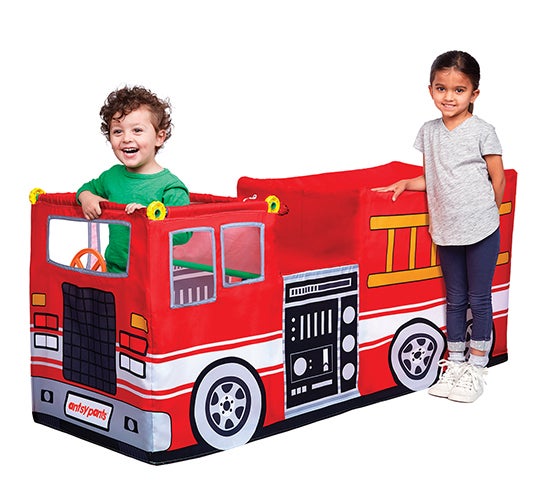 Kids can build up their firefighting dreams with a little help from this Antsy Pants set. Once constructed, little ones can use the fabric cover to transform it into a tent-like fire engine. The set offers classic, open-ended play and has space for multiple kids so that they can start their own firehouse. Other kits available from the line include a train, a school bus, a construction vehicle, and more. If you can build it, you can be it!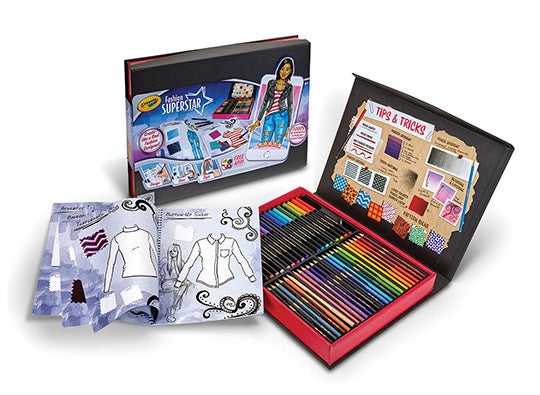 Crayola is feeding into every fashionista's dream to make a name for themselves on the runway. Crayola Fashion Superstar is an art set and sketchbook that lets young artists create their own design IRL using the Crayola art set and fashion sketchbook, scan it into the mobile app, and watch it appear on screen. The app also acts as a virtual game that throws kids into the Big Apple Fashion Institute, where they'll meet other fashion icons who will guide them along the way. Aspiring designers will have to use their eye for style to complete fashion assignments to advance. Strike a pose!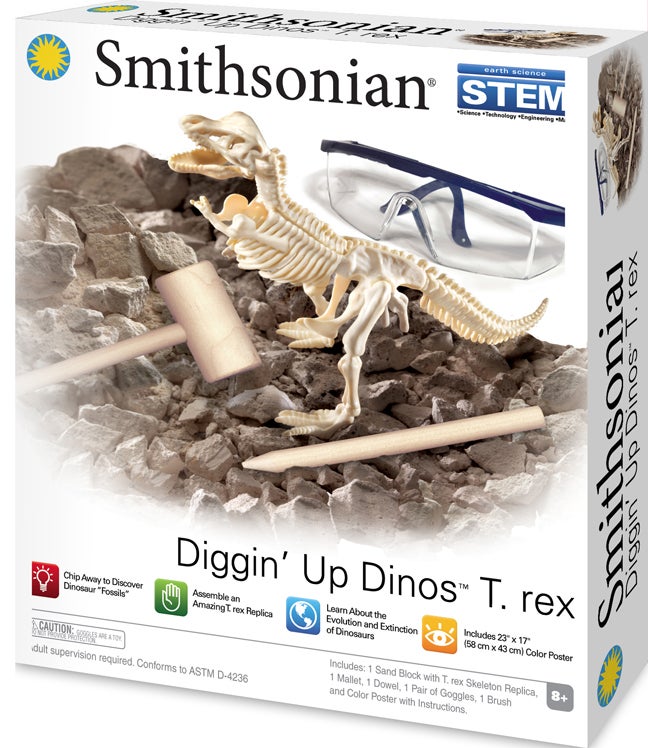 Discover a prehistoric world with every dig. Future paleontologists can excavate replica dinosaur fossils from the block using the mallet and dowel. The whole exciting endeavor will take kids about an hour to perform, and then little diggers can assemble a miniature T-Rex replica from the pieces that they unearth. The kit also comes with a poster that includes educational facts and explanations about the evolution and extinction of dinosaurs, so that little paleontologists can take their activities one step further. Let's get cracking!
Laurie Schacht, also known as The Toy Insider Mom, has covered the toy industry for more than 20 years. The Toy Insider is a year-round resource for parents, grandparents and other gift-givers looking for the best toys for their kids. The Toy Insider also produces an annual holiday gift guide featured in Family Circle magazine. Visit thetoyinsider.com for the latest toy news, reviews, giveaways, and more.
Popular in the Community