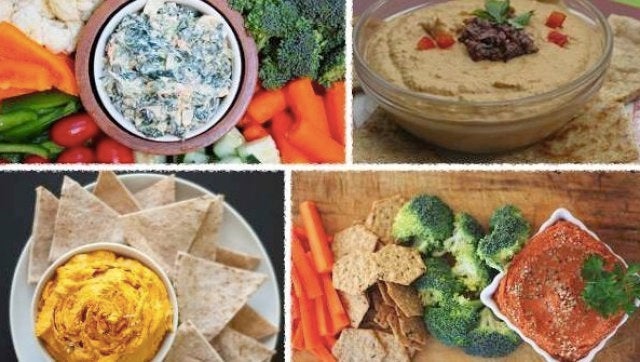 Vegan dips, spreads and salsas are versatile, nutritious, and delicious!
Creamy and nut-based dips and spreads are year-round favorites, and are great scooped up with whole grain crackers or pita triangles.
And don't forget the hummus! Go classic and let that fresh lemon and garlic shine through, or get creative with sweet potatoes, red peppers, edamame, and other unique and wholesome ingredient combinations. Hummus makes an excellent snack paired with raw veggies, crackers, rice cakes, or pita chips.
Here's a roundup of 10 of our favorite vegan dips, spreads and salsas!
Got a tasty vegan dip, spread, salsa or hummus recipe?
!