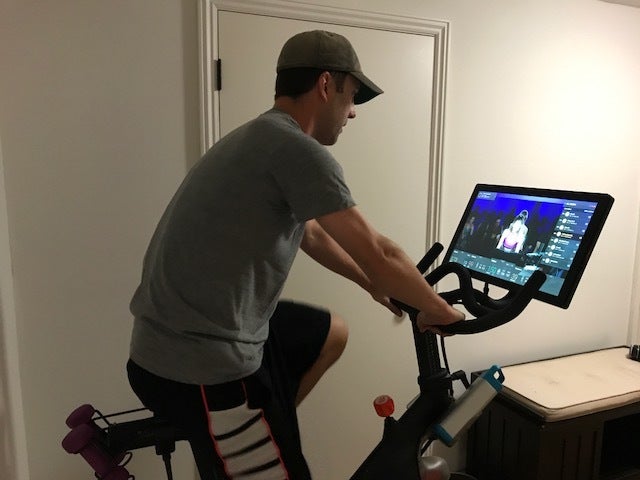 What is the best way to buy a used Peloton bike? 
All in, just the bike and setup not including subscription fee, a Peloton will cost $2,400 ($1,995 bike + $250 shipping/delivery/setup + $150 Sales tax (CA)). My wife and I just purchased a used Peloton for $1,600 (a $800 savings). There are a few things you need to do to successfully purchase a used Peloton.
Craigslist - We found Craigslist to be the best website for finding Pelotons. Facebook marketplace didn't have any in our area and ebay is not an option because the bike is so large and heavy shipping will cost as much as the bike. Setup a saved search on Craigslist and 1 Peloton bike popped up just about every week in the $1,500 - $1,600 range. Disclaimer: Craigslist is notorious for fraud so be very careful. If the interaction doesn't smell right move on and wait for the next opportunity.
Speed - Every bike that sold, the poster was contacted within an hour and sold within 2 days. So if you see one in your area move quickly and decisively.
Moving the bike to your house - We put the bike in our SUV and it fit just fine. The only issue is to make sure and not damage the screen. To accomplish this you have to prop the bike on its handlebars. Ultimately way easier than I anticipated.
Moving the bike once at your house - My wife and I moved the bike around fairly easily to the basement. That means down 6 stairs around tight corners. Once again easier than we anticipated.
Bike setup - Make sure the original owner disconnects his/her account from the bike. They can do this online and when purchasing you should request to see them do this at time of purchase. Also get the information they used to register the account. Name and phone are the easiest pieces of information. Once you have this and your bike is powered up, just call Peloton customer support and they will link the new account to your bike. This cannot be done by yourself and you need Peloton customer support.
This option is definitely more work than buying a new bike but it can lead to substantial savings.
This question originally appeared on Quora - the place to gain and share knowledge, empowering people to learn from others and better understand the world. You can follow Quora on Twitter, Facebook, and Google+. More questions:
REAL LIFE. REAL NEWS. REAL VOICES.
Help us tell more of the stories that matter from voices that too often remain unheard.
This post was published on the now-closed HuffPost Contributor platform. Contributors control their own work and posted freely to our site. If you need to flag this entry as abusive,
send us an email
.