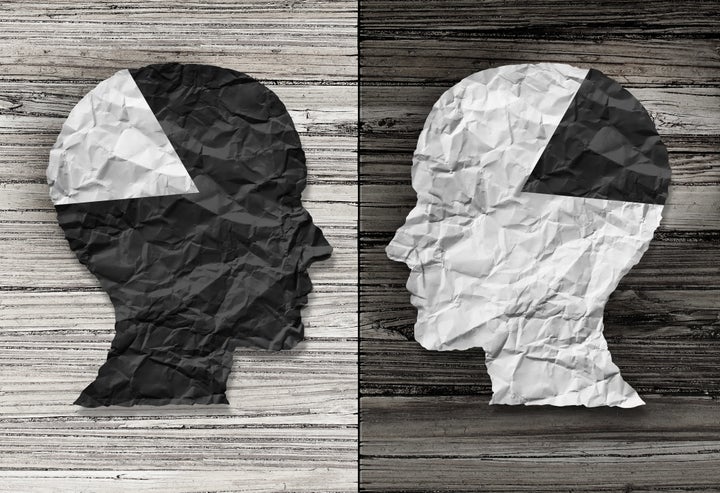 For nearly 25 years, an incisive federal report on hate speech, written when the internet was still in its infancy, has been collecting virtual dust. Thanks to a valiant group of Congressional leaders, the report is getting a fresh look, and its message about the awesome power of teaching tolerance is more compelling than ever.
"The Role of Telecommunications in Hate Crimes," published in the first year of Bill Clinton's first presidential term, was returned to the spotlight March 2 by the House Bipartisan Task Force for Combating Anti-Semitism. In an eloquent letter to President Trump, the eight co-chairs— Democrats Ted Deutch, Eliot Engel, Steve Israel and Nita Lowey, and Republicans Kay Granger, Ileana Ros-Lehtinen, Peter Roskam and Chris Smith—called for a national response to the recent rash of anti-Semitic bomb threats and vandalism. Specifically, they urged the White House to "direct the National Telecommunications and Information Administration (NTIA) to prepare a report on all hate crimes similar to [its] 1993 report."
That report sounded the alarm about corrosive hate speech long before social media spread such poison virally. Those of us who work in the conflict resolution field will attest that bigotry cannot be regulated away nor shouted down. But as NTIA analysts found, it can be neutralized, especially among young people, by providing countervailing lessons about the ultimate supremacy of human dignity—about the fact that love has always transcended hate and always will.
This has been the focus of a national movement to deploy educational tools and resources against prejudice. Since 1991, the Southern Poverty Law Center (SPLC) has led this charge through its Teaching Tolerance Project, which provides free curricular materials to K-12 schools across the United States and Canada. The materials are compelling enough to have won two Oscars and an Emmy, and outcome assessments have tracked greater student support for respecting diversity.
Higher education, which has long been fertile ground for controversy and provocation, presents a unique challenge: How do we balance the principles of free speech and open inquiry with the need to respect differing viewpoints and teach civil discourse? How do we persuade young adults to reject intolerance not because they must but because they should, because it is in their own best interest?
An initiative launched in 2013 may have the answer. The Galinson Campus Civility Project, named in honor of late California State University Board Chair Murray Galinson, was created in response to a rash of racist and anti-Semitic campus incidents. University leaders alarmed by this malice asked National Conflict Resolution Center (NCRC) if our training in basic mediation and communication skills could help change student perspectives about the need to respect people with diverse backgrounds and viewpoints.
It can, and it has. By the end of this year, the Campus Civility Project will have trained more than 20,000 students at six institutions of higher learning in California and Arizona. Our work with those future leaders has given us two insights we would like to share with the Congressional task force.
First, students may be susceptible to cultural bias if they arrive on campus having no prior experience with social justice or inclusivity issues. Our trainers have found that students do not choose to be disrespectful of people who are different from them; they actually do not know how to be respectful in certain situations.
Second, students who become proficient at conflict management and inclusive communication quickly grasp that those skills will benefit them personally and professionally. This tells us that pragmatism and not political correctness is the strongest incentive for learning civility.
In training evaluations at the University of California, 85 percent of participants said that the tools they used in the program will help them advance in their future careers. In evaluations at Arizona State University, which joined the project last year, 96 percent of participants said they would definitely use their new skills in their day-to-day lives. One student commented, "If we keep educating people like this, we will have an emotionally intelligent population."
Prejudice, like conflict, cannot be stamped out. But it can be minimized by helping people find alternate paths that yield empowering wisdom with tangible benefits. We applaud the work of these Congressional leaders, and we urge them to promulgate the conclusion of the newly-revived NTIA report that "the best remedy to hate speech is not government restrictions, but more speech, to disseminate views that challenge notions of hate and bigotry."
Calling all HuffPost superfans!
Sign up for membership to become a founding member and help shape HuffPost's next chapter
BEFORE YOU GO