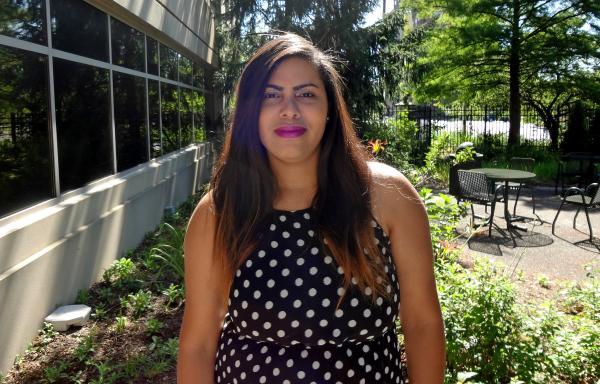 We just finished celebrating Hispanic Heritage month, in honor of which the White House released a statement saying that "we celebrate the accomplishments of Hispanic Americans who have helped shape our great Nation. We are grateful for the many contributions Hispanic American men and women make to our society and the vibrancy they weave into our American culture." This is a great sentiment and it would be especially powerful if it were accompanied by action.
As an ELA teacher in a public school in Indianapolis, I daily deal with the fact that many of my students from Mexico or from central or South America don't feel welcomed in our country. Now, with DACA under threat, they fear that their families are going to be separated, that their older siblings, cousins, aunts and uncles, and friends will be sent back to Mexico and they won't be able to see them for a long time or ever again.
The DACA program has given the opportunity to over 800,000 Latinos who came here as children without documentation to go to school and get a job legally. You wouldn't blame a parent for doing everything they can to provide their child a safer and better life, and DACA recipients are not to blame for their current citizen status. Our Founding Fathers believed in the pursuit of happiness and yet we are denying that chance to thousands of people.
Every time the topic of immigration comes up, my classroom tenses as students talk about how they are hated or unwanted. There's fear and uncertainty in their eyes and the hopelessness I feel is only matched by my outrage. Diana, who is one of my 8th graders and whose stepbrother is a DACA recipient, told me: "I'm very sad that DACA might end because if my stepbrother gets deported he will not be able to find a job in Mexico." She talked about how her brother is worried about being sent back to a country where he doesn't know anyone. He is afraid of starting over somewhere completely new.
As a teacher, my goal is to get my students to go to college so they can help their families and change their communities and the world. We talk about the issues that affect them and my answer to them is that they are the solution to these problems. I want them to realize they are our future and our hope as a society. For my students who are undocumented, programs like DACA are their hope for a brighter future. These children have grown up here and call the United States home. All they want is to stop living in fear and pursue the American dream.
If we truly want to recognize the contributions of Latinos in our country, then let's make sure they can continue to contribute. Among the hundreds of thousands of Latino professionals who enrich us with their skills, knowledge, and empathy are also tens of thousands of teachers who are DACA recipients. Many of these teachers are bilingual, a discipline that is particularly hard to staff at a time when there are more and more bilingual students in our nation's classroom. Ending DACA will remove these teachers from the classroom and will do irreparable damage to their students.
Let's celebrate Hispanic heritage by recognizing the meaningful cultural, economic, and social contributions of Latinos. But let's also celebrate it by reaching out to our congressmen and letting them know that DACA needs to continue so that Latino children have the opportunity to pursue the American dream.
Idalmi Acosta teaches 8th grade ELA at Harshman Magnet Middle School in Indianapolis. She is a Teach Plus Indianapolis Teaching Policy Fellow.
Related
Popular in the Community