Everybody claims to be "woke" (aware of injustice) but most just complain about problems and never create solutions. Thankfully, I've connected with one of my relatives who has a plan to change America for the better. From his perspective, the best kind of change starts from within.
Good Fruit In My Family Tree
My second cousin, John Currie, is truly someone you should know. By day, he's a healthcare professional; on the weekends, he puts together strategies for social progress. In 2003, John founded the International Reach & Teach Institute—a California-based nonprofit which promotes self-sufficiency through professional and cultural seminars. While Republicans propose massive budget cuts for social programs, John is using his own resources to counteract those measures.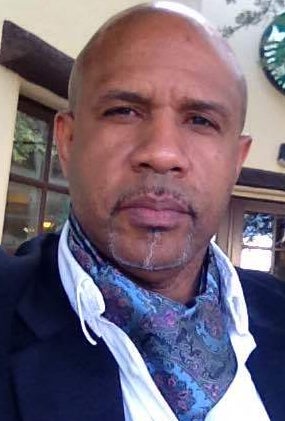 John's first project of 2017: coordinating free test prep courses to help nursing students pass their board exams. As a veteran nursing instructor, he knows that students need good test scores to gain certification. Without board certification, students miss out on jobs; additionally, there will be a nursing shortage.
John's proactive, self-sufficient approach should be emulated by other nonprofit managers. He doesn't wait until tragedy strikes to "get woke"; he keeps his ear to the ground to spot trouble before it occurs.
In a recent phone call, John shared his frustrations about people who complain and never work to change anything. "[People need to] get up and do something!" John exclaimed. "That's what we do with the International Reach & Teach Institute: we allow each person to reach another person and teach what they know."
Do For Self or Do Without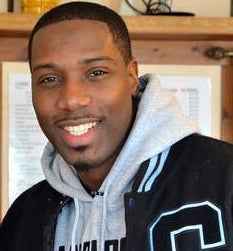 Jahmal Cole is getting things done in Chicago—without help from Trump's administration. The 33-year-old founder of My Block, My Hood, My City, works with underprivileged teens to expose them to cultural and economic resources in their own town. Cole started the program after realizing that young people were not aware of all the benefits that Chicago has to offer.
In addition to mentoring youth, Cole also provides free services for senior citizens—such as free snow removal. His efforts are proof that it doesn't take a lot of money to make a lot of change.
There's nothing wrong with being "woke"—but knowing is only half the battle. Knowledge must stimulate the imagination. We all have the power to save ourselves. Unfortunately, many of us are waiting to be saved because of low self-esteem, poor leadership, and a lack of political efficacy.
Awaken The Sleeping Giants
John Currie and Jahmal Cole are not the only ones making a difference. There are thousands of community leaders who work to make our country safer, smarter, and unified. But there is always room for one more leader. What's the purpose of reading editorials, debating/arguing online, and attending panel discussions if you aren't ready to "be the change"? You can't consider yourself "woke" if you are all talk and no action.
Prove your "wokeness" by doing the following things:
1) Using Social Media Wisely
Celebrity gossip is not good brain food. You should be connecting with people who want to create change. You should be sharing positive ideas instead of complaining about other people's status messages. There's no point in judging others for negative statuses if you are focused on positive things.
Social media friends should be assets—not liabilities towards your personal growth. Don't stop at hashtags; keep discussions going in real life.
2) Less Talking, More Working
The best way to be productive is to be productive! Your work should speak for you! Great leaders know how to bring good ideas into fruition. In order to create social change, you have to be an active participant in the process.
3) Serving With Sacrifice
The most humble people are those who give, expecting nothing in return. It is disheartening to see stories in the news about fake charities which take advantage of those who want to help. Yet, there are people who have ulterior motives which can't be seen by the naked eye. This is why public servants must pursue their passions without expectations of monetary gain. Instead, we need leaders who prefer to "shake up" systems of inequality instead of "shaking down" corporations for hush money.
The question remains: How can we tell who is really "woke"?
We must look and see if their eyes are open to what really matters.
Calling all HuffPost superfans!
Sign up for membership to become a founding member and help shape HuffPost's next chapter