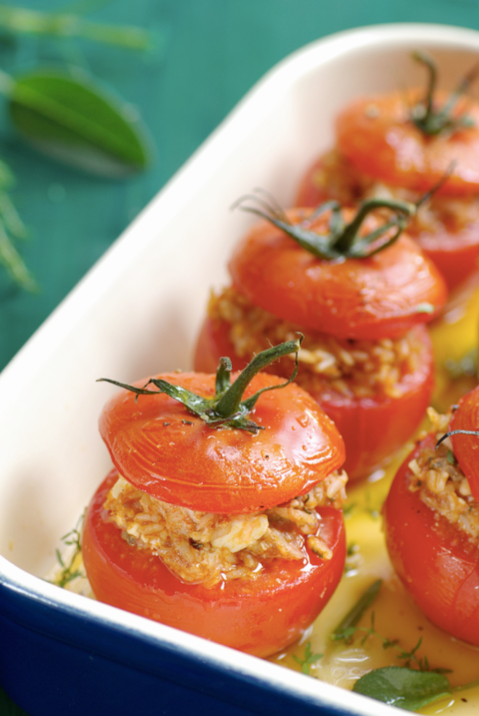 Just call it "sun rice." Rice and its summer versions are one of Italy's most popular dishes in the hottest months of the year. While in winter freshly prepared risotto reigns supreme (with mushrooms, saffron, truf es, sausage and so on), in summer alternative versions enter the scene when it comes to rice, of which Italy is Europe's top producer. When we talk about rice, we tend to think of Asia, where this plant originated, but with a harvest of over a million tons a year, Italy grows 50% of European rice and 0.38% of rice worldwide. So it's natural that this carbo-rich food sparks the locals' imagination, with dishes that can easily be made in advance. From north to south, in Italy there are recipes that can be customized, even using rice left over from other dishes, if necessary. Here are the most fun and tasty ones, so head straight to the kitchen!
TOMATOES STUFFED WITH RICE
This is a classic of Italian summers and is served in various regions. Tomatoes stuffed with rice as a tasty one-dish meal are a favorite with children because of their funny appearance. The top of the tomato is placed over the stuffing, like a hat on a head that's too big! They are easy to make, but take a little time. So the best thing is to prepare them in advance, also because that allows their flavors to mingle. You need rather large round tomatoes that are ripe but not mushy (avoid very watery tomatoes). Slice off the top—the hat—and scoop out the interior. Chop the interior and season with salt, pepper, oil and herbs as desired. Add the raw rice to the chopped tomatoes and set aside for a few hours. Fill the tomatoes with the rice mixture, put the "hat" on top and place them in a baking dish. Drizzle with a little olive oil and bake at 390 °F for about an hour.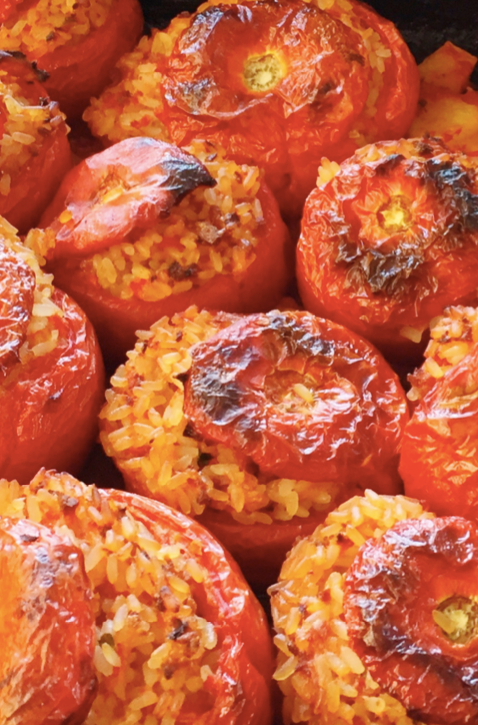 BAKED RICE AND POTATOES (AND MUSSELS)
A fab dish from Puglia. The flavor of the dish—extremely easy to make—comes from slow baking, which brings out its richness. Here as well, it is very easy to make the day before and then serve as a one-dish meal. The original recipe calls for mussels, but the baked rice with potatoes alone is delicious if you can't get fresh mussels or don't like them. The steps couldn't be easier. Cut the potatoes into wedges. Separately debeard and wash the mussels, and cook as usual, setting the liquid aside. Sprinkle the mussels with breadcrumbs and parsley. In a greased pan, layer the potatoes, grated Parmigiano, mussels and raw rice. Continue to layer, ending with mussels and plenty of breadcrumbs. Pour the cooking liquid from the mussels over the top and add water as needed up to the top layer of breadcrumbs. Bake at 350 °F for an hour.
SUPPLÌ
One of the best inventions Rome has given to humanity. These rice croquettes are stuffed with mozzarella, and then breaded and fried. Cook the rice in stock as if you were making risotto; it should be rather sticky. Stir in meat sauce, some grated Parmigiano and a little butter. Shape the rice into "eggs" and stuff a piece of mozzarella in the middle. Dip the supplì into beaten egg and then our, and roll in breadcrumbs. Deep fry, and you have one of the seven wonders of the world. Eat them piping hot, when the mozzarella heart is still melty, though they are also wonderful at room temperature with a salad on the side.