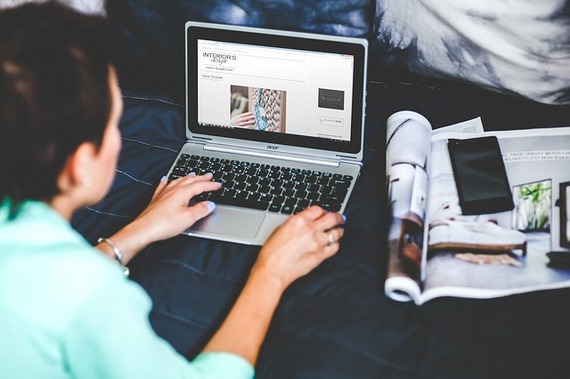 So you have a blog on your website-what now?
Whether you're finding someone to publish to your blog for you, or you're writing your blogs on your own, there are several ways to ensure your blog is effectively boosting your business (like it's supposed to).
The best advice I ever got?
But, what does this mean? Think about yourself when you open up Google-what do you usually search for? Most consumers search for the "best" company, right? Everyone wants the best blogger, the best pool cleaning service, the best handyman, the best accountant, so on and so forth. So, use your blogs to explain to your consumers why you are the best. On your blog show how knowledgeable you are, educate your audience, form a relationship with your consumers, and prove to them you are the best.
Another extremely common search: VERSUS.
How many times have you searched a certain product vs. another similar product? Chances are, at least once or twice. Consumers love to compare products and services so they can find (what they think is) the best service. How can you use this to your advantage in a blog? Create multiple articles that compare different products and services to each other. It's simple, really-just put yourself in their shoes, what would you want to hear?
Lastly, use your blog to show that your product or service solves problems. This is my favorite because all consumers are shopping to solve a problem-right? Whether it be furnishing a room in their home, fixing a gadget that broke, trying to make something more efficient-how does your service or product solve their problem? A great way to implement this into your blog is to create a "How To" article. For example; "How to Remove Carpet Stains" is a fantastic article for someone who offers to clean fabrics or surfaces that can easily get stained.
A very large part of having a blog on your website is to engage with your consumers and audience, so put yourself in their shoes when creating your content and you'll be sure to boost your business and create long-lasting relationships!
What are your thoughts? Have you tried anything on your blogs that seems to engage your audience more?
Calling all HuffPost superfans!
Sign up for membership to become a founding member and help shape HuffPost's next chapter