If you ever had a chia pet growing up -- and you haven't been living under a rock without Wi-Fi -- you're probably familiar with chia seeds. These trendy little white or black seeds are crunchy when eaten raw, and also absorb up to 12 times their weight in water.
Thanks to their neutral flavour and versatile nature, chia seeds can be included in breakfast, lunch, dinner and snacks.
If you've got a bag of chia seeds in the pantry but don't know what to do with them, don't worry. Here are the best ways to eat chia seeds, as well as the nutritional benefits of including them in your diet.
Nutritional benefits of chia seeds
Though small, chia seeds are a nutritional powerhouse and provide benefits to our health when consumed along with a healthy, balanced diet.
"Chia seeds provide a rich source of omega-3 fatty acids which are essential for cardiovascular health, a healthy brain and nervous system and soft skin. Omega-3 fatty acids are also known for their anti-inflammatory properties," Alexandra Parker, accredited practising dietitian of The Biting Truth, told HuffPost Australia.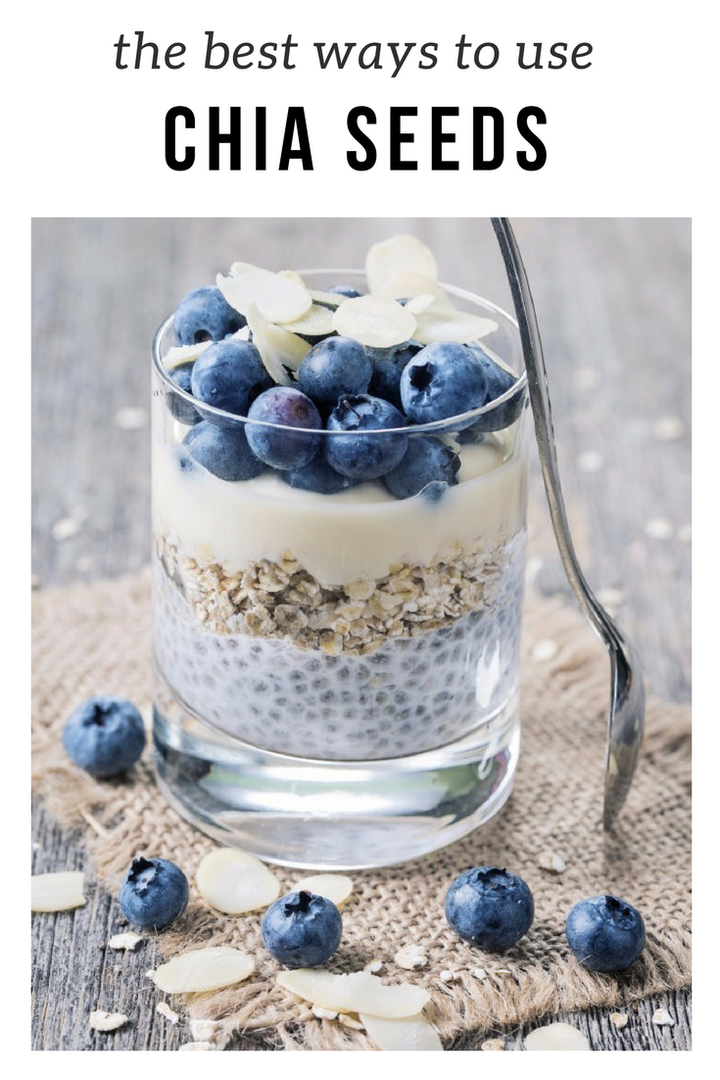 "They contain fibre which helps with satiety (feeling of fullness), so adding a small amount of chia seeds to your breakfast can help to keep you feeling full throughout the day. Fibre is also important for a healthy digestive system."
Chia seeds may help improve cardiovascular risk factors such as lowering cholesterol, triglycerides and blood pressure, accredited practising dietitian of The Biting Truth Anna Debenham explained.
"Chia seeds provide a source of protein for vegetarian and vegan diets," Debenham said.
"The combination of fat, protein and fibre also means the seeds are digested relatively slowly, providing long, slow release of energy to keep blood sugar levels stable.
"There are claims that chia may assist with weight loss, but this is most likely to be related to its ability to hold onto water and its high fibre content, which might result in you eating less."
Chia seeds have a host of nutritional benefits:

High in dietary fibre;
Source of protein;
Rich in antioxidants;
Rich mix of vitamins and minerals including iron, calcium, magnesium and potassium;
Rich source of healthy omega-3 fatty acids -- it is important to keep in mind that although the omega-3 content of chia seeds is high, it is not as readily absorbed by the body as omega-3 from marine sources.
The best ways to eat chia seeds
Now we know the nutritional benefits of chia seeds, here are 10 delicious ways to eat them.
1. Sprinkle over your muesli, porridge or healthy breakfast cereal
To jazz up your breakfast, sprinkle chia seeds on top of your morning bowl of muesli, porridge or healthy cereal. Add fruit, yoghurt and a small handful of nuts or seeds, and you're set for the whole morning.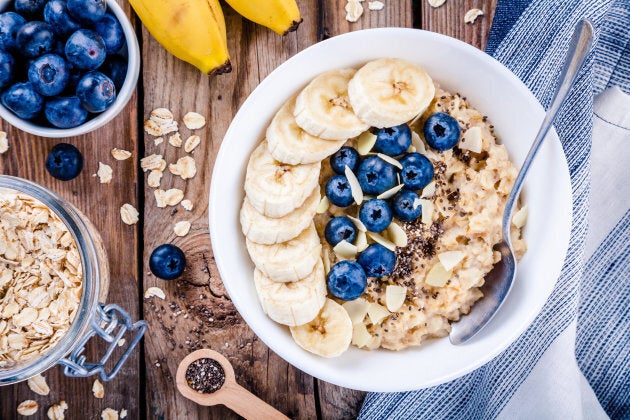 2. Add to smoothies
Give your smoothie a protein boost by adding a tablespoon of chia seeds to the mix. To make your smoothies last longer, also try adding natural yoghurt, nut butter or plant protein powder.
3. Enjoy chia puddings
Thanks to their absorbent nature, chia seeds are perfect for making healthy puddings. All you need to do is soak the seeds overnight in milk of your choosing, as well as any flavourings like cinnamon, cacao powder, berries or nut butter. In the morning, serve with fruit and yoghurt.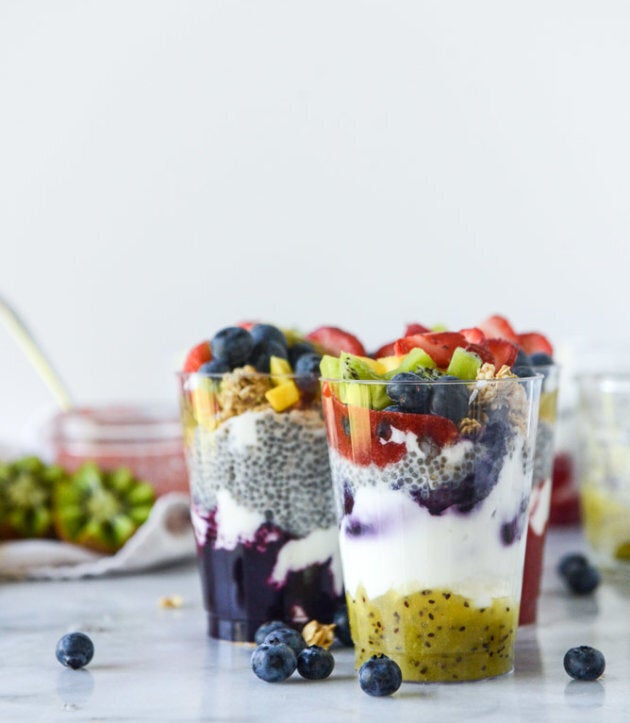 4. Add to yoghurt
For a quick, filling snack, add a tablespoon of chia seeds to your favourite natural yoghurt. For flavour, sprinkle cinnamon on top or add some berries.
5. Sprinkle on top of salads
Chia seeds add a welcome crunch to any salad, and it's as easy as sprinkling a teaspoon of the seeds on top, or tossing through the salad.
6. Add to salad dressings
Likewise, you can add chia seeds to your favourite salad dressing (try dijon mustard and olive oil). This not only boosts the nutrition, but the dressing will become thicker like a sauce.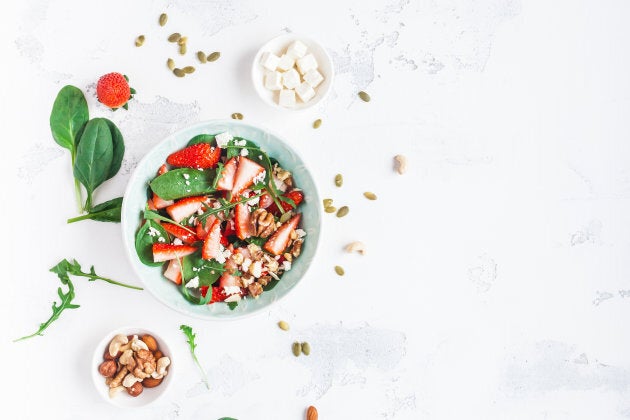 7. Mix into muffin and loaf mixtures
Chia seeds make the perfect egg replacement for vegans, and they can also be added to regular muffin or loaf mixtures to add fibre and protein.
8. Make healthy, homemade fruit chia jam
To make your own easy, healthy low-sugar jam at home, simply combine smashed berries, chia seeds and a touch of sweetener (if required), and let the jam rest and absorb. Once you have your jam jar, you can add the chia jam to toast, chia pudding, fruit salad or yoghurt and muesli bowls.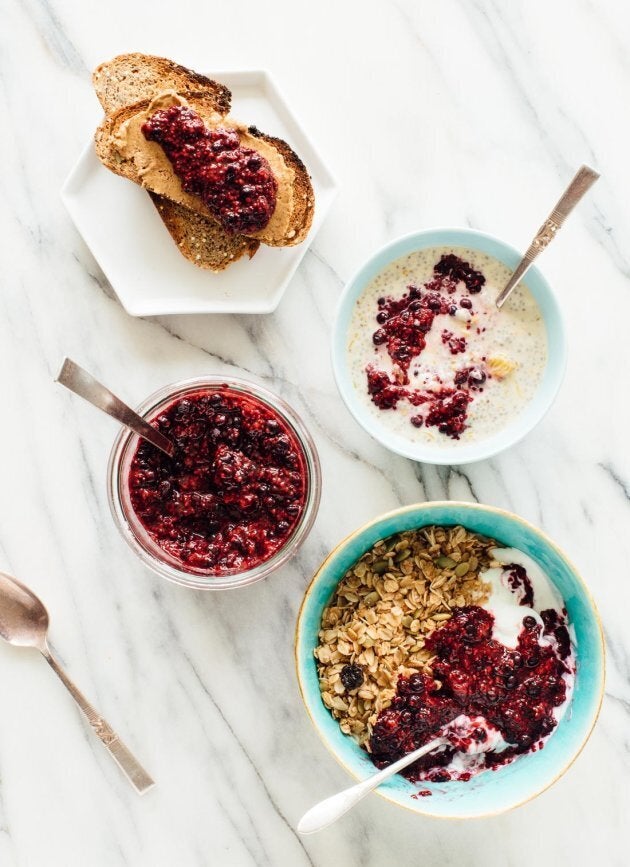 9. Make chia fresca
If you're always on-the-go or need an energy boost during an intense training session, try making chia fresca, a popular drink in Mexico which combines water, chia seeds and flavourings like lime and cucumber.
10. Make fruit, nut and chia energy balls
The next time you're craving something sweet, or when the 3pm slump comes along, have 1-2 energy balls made with chia seeds, nuts and dried fruit.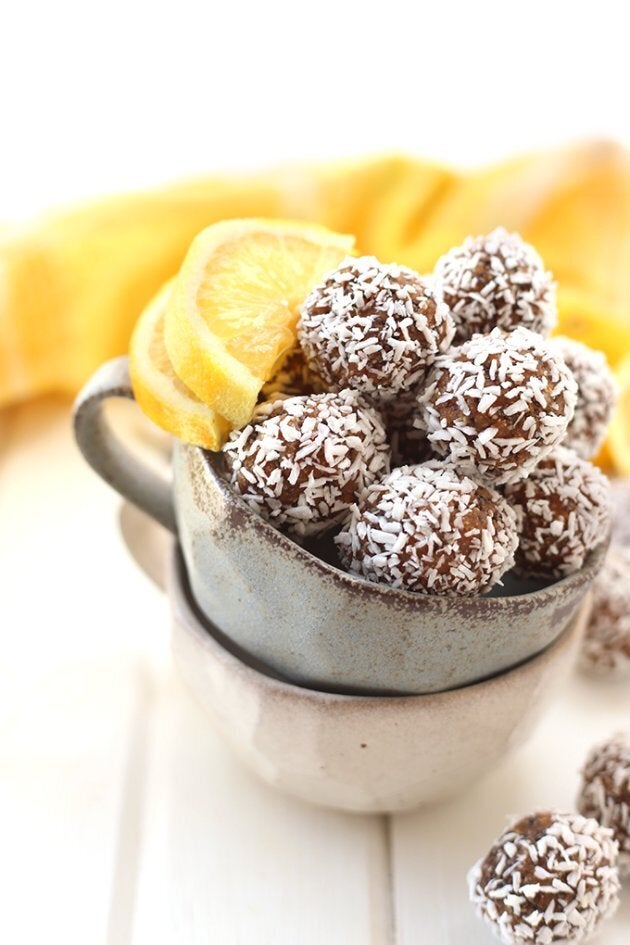 ALSO ON HUFFPOST AUSTRALIA
Calling all HuffPost superfans!
Sign up for membership to become a founding member and help shape HuffPost's next chapter