Of all the excuses we use when it comes to finding a good reason to skip a workout, "I'm too tired" is probably the most common.
Maybe that's because it seems the most logical. Exercise requires energy, so of course we don't want to work out when we're feeling drained.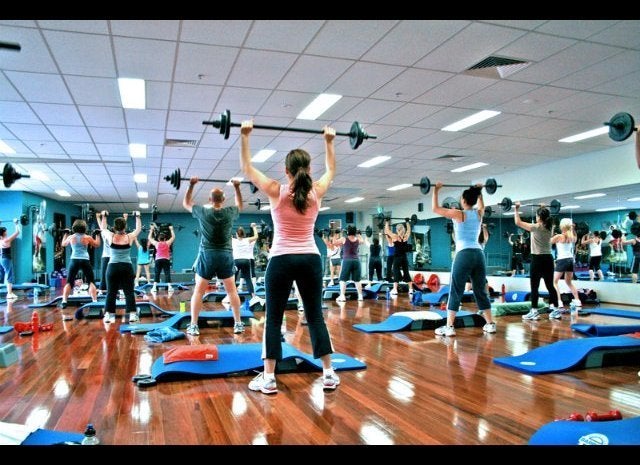 The Best Workouts To Do When You're Too Tired To Exercise
But what we often forget is that a little bit of activity can actually help to boost our energy levels, so the "logic" we use to justify the "too tired" excuse is actually pretty flawed.
"The drive to get moving when everything in us says lay on the couch seems unreachable at times," says Sara Jespersen, owner and fitness director for Trumi Training. "But if you can muster up the energy to take one step out the door, that's all you need. Don't tell yourself to go for a three-mile walk, just tell yourself to step outside the door. Once you are in the fresh air, you'll be surprised how much more energized you feel."
However, all joking about "exercise excuses" aside, it should also be noted that a situation could arise when you truly are too tired to exercise. If you've missed out on quality sleep, feel overly fatigued or are dealing with a combination of the two, allowing your body to rest and recover will be much more beneficial than forcing yourself to squeeze in a workout.
If you're just feeling a little bit weary though, even a small, mild workout will likely improve your mood and energy levels.
But before you decide what to do, NASM certified personal trainer Marty Beene suggests that you first figure out why you're tired.
He explains, "Is it because of their exercise program itself? If so, is it due to the physical exertion? Or is it more mental fatigue? Or is it because of unrelated circumstances, like sleep problems, work issues or other stresses?"
If you're physically tired as a result of your exercise program, Beene recommends doing a cross training workout (an exercise other than what you would normally do) or lowering the intensity of your typical workout routine.
If you're feeling mentally fatigued from a heavy workout volume (like training for a marathon) he suggests making a simple change to your routine in order to switch things up.
"Using running as an example, one of the simplest changes to make is to run a route in the reverse direction," he said. "Seeing the same scenery from a different angle is remarkably refreshing, and can definitely be a step toward getting rid of mental fatigue."
And if you're just generally feeling tired as a result of stress unrelated to exercise, Beene offers the following advice.
"I recommend one of the simplest forms of exercise there is: walking. Walking is something you can do no matter how refreshed or tired you feel, and it is especially refreshing for people who are usually moving much faster," he said.
So, go ahead and toss the "tired" excuse right out the window. It might be hard to get started at first, but you'll definitely feel much better after your work out is done.
In addition to Beene and Jespersen we also talked with the following experts to find out what types of exercises they recommend for tired gym-goers.
Danielle Girdano, certified master personal trainer and the president of D'Fine Your Health.
Bruce Kelly, certified strength and conditioning specialist and owner of Fitness Together Media.
Clint Fuqua, certified health coach and personal trainer with over 20 years of experience.
Chanel Collette Carter, ISSA certified personal trainer.
Ashley Pitt, NESTA certified personal trainer, Les Mills certified group fitness instructor and the writer of A Lady Goes West blog.
Julie Chan, certified personal trainer & registered yoga teacher.
Lisa A. Reed, certified strength and conditioning specialist and owner of Lisa Reed Fitness LLC.
Here are the exercises they recommend most.
Related