One is best known for playing a kind-hearted angel on a hit television drama. The other is the man behind more than a dozen record-breaking reality shows. But husband and wife Roma Downey ("Touched by an Angel") and Mark Burnett ("Survivor," "The Voice") say their biggest achievement is yet to come -- and it offers a stark contrast to the primetime roles that have made them sought-after Hollywood stars.
Called "The Bible" and set to premiere Sunday on the History Channel, their new production is a 10-hour scripted miniseries that aims to take viewers on a dramatic, special effects-filled journey through the world's most popular book, from the story of Noah's Ark to the Exodus and the life of Jesus.
"We're trying to tell the story of God's love for his people," said Downey, who plays the role of Mary in the five-episode series.
She and Burnett were inspired after watching "The Ten Commandments," the famed -- but dated -- 1956 film by Cecil B. DeMille that makes its rounds in television reruns during major holidays. "We saw this as an opportunity engage people in new and exciting ways to consider these stories and re-experience them," said Downey, who conceived the project with Burnett nearly four years ago.
Filmed in Morocco and airing over five Sundays through March 31, "The Bible" spans hundreds of years of biblical history, beginning with the sacrifice of Isaac and ending with the meeting between Pontius Pilate and Jesus and Ananias's baptism of St. Paul. In between, viewers will see Samson destroy the pagan Philistine temple, David fight Goliath, the Baptism of Jesus and Christ walking on water, among other scenes.
Part entertainment, part evangelism, "The Bible" is accompanied by a tremendous commercial push, with trailers in movie theaters and ads across A+E Networks channels, including Lifetime. There are also three books based on the series and a DVD study kit.
As Christians who say they believe the Bible is the "living word of God," Downey and Burnett have partnered with many of the country's biggest churches to promote the production, among them Bishop T.D. Jakes of The Potter's House in Dallas and prominent evangelicals, including Jim Daly of Focus on the Family and Sam Rodriguez of the National Hispanic Christian Leadership Conference. The series' website includes lesson plans for pastors who want to incorporate the show into Sunday sermons and study groups.
Megachurch pastor Rick Warren, the founder of Southern California's Saddleback Church and an adviser to the film, said he will host a webcast on the series on Saturday and plans to use it in the church's weekly study groups. "I have seen probably every film made on the Bible in the last 50 years. This is by far the best one," Warren said.
Joel Osteen, pastor of Houston's Lakewood church, the country's largest house of worship, screened the series for his 40,000-member congregation in January and is in the midst of a seven-week promotional effort. Saying it showcases the Bible in a "compelling and powerful way," Osteen told The Huffington Post he believed the show would reach "believers and nonbelievers alike."
According to Burnett, such a broad impact is part of the series' goal. "The faithful will see the stories of their faith. People who are not faithful will totally enjoy it because it is the greatest story ever told," he said.
But while the Bible has wide appeal, its depictions can also be controversial. One of the last major Bible film productions, Mel Gibson's "Passion of the Christ" (2004), was heavily criticized for its depiction of Jews and charged with lacking historical accuracy.
Mark Goodacre, a New Testament scholar at Duke University who was one of several academics who consulted on Downey and Burnett's script, said there are bound to be questions of interpretation, accuracy and "what's included and not included" in any Bible adaptation.
"We tried to make sure things held together historically, but in any adaptation that's a compelling drama you have to draw lines and make connections through dialogue, scenes and narrative," said Goodacre, who noted the series relies on a mix of Biblical translations with dialogue that appeals to modern viewers.
"You don't want people talking King James English, but there are recognizable lines and, of course, iconic places," he said. "But [Downey and Burnett] are also not afraid to provide some linking pieces and do things that are not direct. It's very naturally done."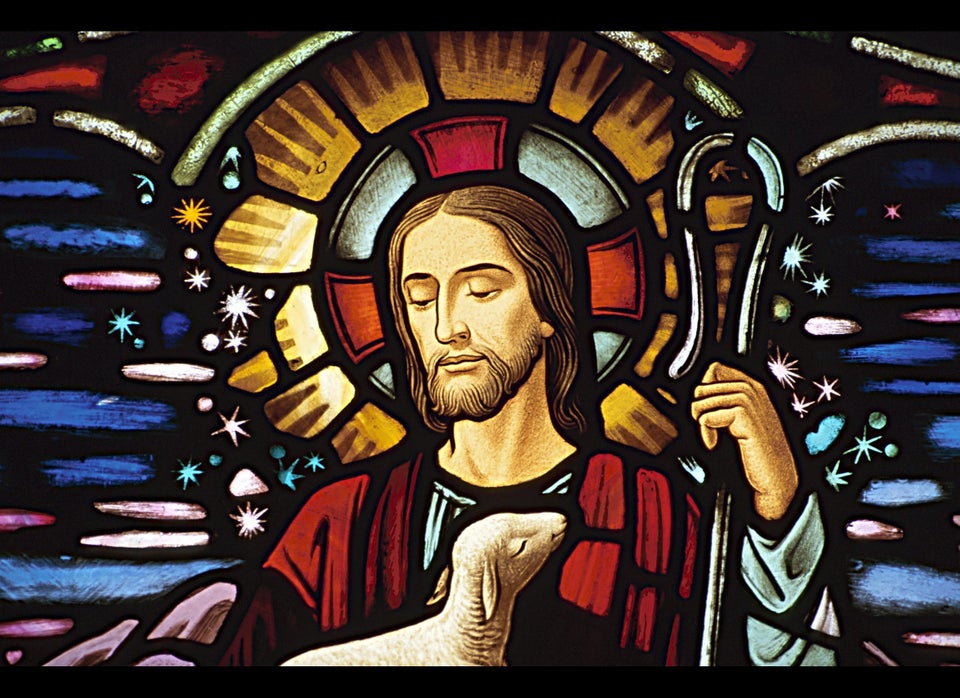 Jesus Sayings About The Poor
Related
Popular in the Community