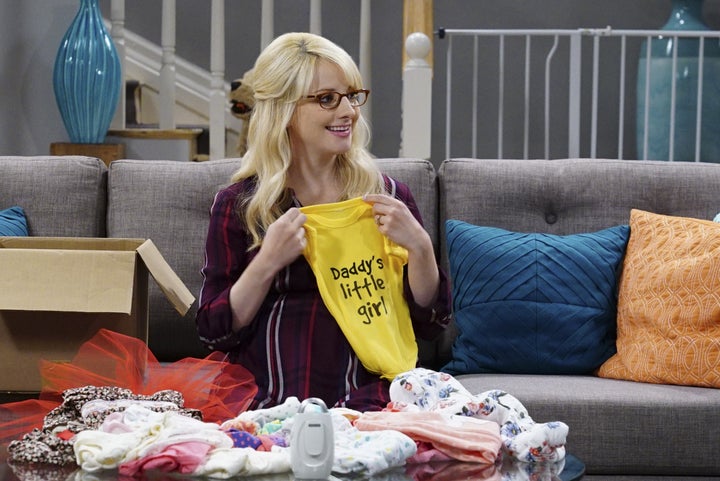 The newest episode of "The Big Bang Theory" addressed gender stereotypes many parents grapple with after two of its biggest characters learned the sex of their baby.
Monday night's episode opens with Howard and Bernadette finding out they're expecting a boy. The characters welcomed a girl on the show last year, and although both Howard and Bernadette mention they don't have a preference this time, when they hear the news, it's obvious they're both nervous about having a son.
Various characters throughout the episode then tackle the idea that perhaps it's not so different to raise boys and to raise girls.
When Bernadette tells Raj she hoped her daughter would have a sister, he explains that she shouldn't assume what her son will be like just yet.
"You don't know what this little boy is going to be like," he said. "Maybe he'll be rough and tumble or maybe he'll be sweet and sensitive or maybe he'll be all those things like me."
The characters aren't completely up-to-speed on battling these societal norms: Raj seemingly jokes about turning a "Daddy's Little Girl" onesie into a "Daddy's Little Girl Magnet" onesie without really addressing the problem behind the phrases and uses a poor choice of words to prove he's "rough and tumble," while Penny insinuates girls are "catty." But it's clear the show is at least adding to the conversation about antiquated stereotypes when it comes to raising children.
When Howard is clearly stressed about being a "manly role model" for his son, he asks Sheldon, "What do I know about raising a boy?" Sheldon then replies with a memorable answer: