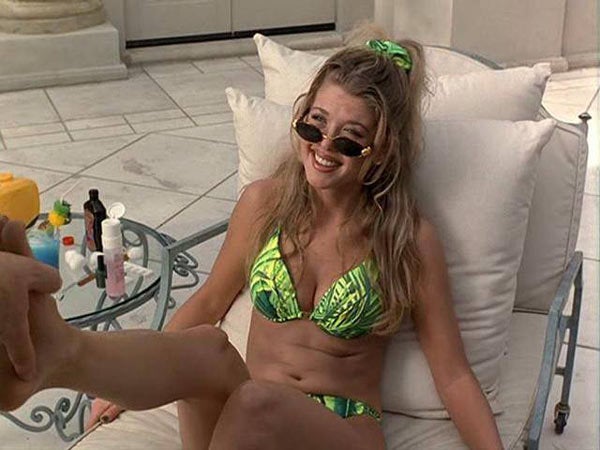 In the mid-to-late-90's, Tara Reid made her name playing dumb blondes. If she has any complaints about type casting, this may not help.
"I have a movie coming out called 'The Fields,'" she said. "I have another one coming out that I produced with my brother, called 'The Irishman.' And we'll be doing 'American Pie 4' this year and 'Big Lebowski 2' this year."
'Lebowski' writers and directors Joel and Ethan Coen sometimes work in mysterious ways, but there had never been any mention about definitely doing a follow up to their 1998 cult hit with Jeff Bridges, even as they promoted their new, Oscar-nominated film with The Dude himself, 'True Grit.' So what did they have to say when they heard Tara's news?
"I'm glad she's working on it," Ethan laughed in an interview with Austin360.com. But do he and his brother have plans to work on it? "Well, we don't but we'll watch it when it comes out," he said. Joel added, "Especially if Tara's in it."
For her part, Reid's reps wrote to Entertainment Weekly, saying, "She heard Jeff Bridges say that he wanted to make 'Big Lebowski 2' and have all the original cast members in it, so she may have misspoke, thinking that included her based on what Jeff said."
Perhaps she was referring to a July interview in which Bridges said that he and the Coens had spoken about it, but nothing was planned.
"We talked about it occasionally [while making 'True Grit'], but no plans man, no plans," Bridges said according to MTV. "No, no, no, I don't think it's gonna happen... But if it happens -- what a wonderful surprise!"
Back in December, Bridges revealed that he nearly didn't take the now iconic part of The Dude -- it creeped him out, he said.
Popular in the Community