Each year, World Tuberculosis Day brings another reminder that an airborne scourge is the top infectious killer worldwide despite being preventable and curable.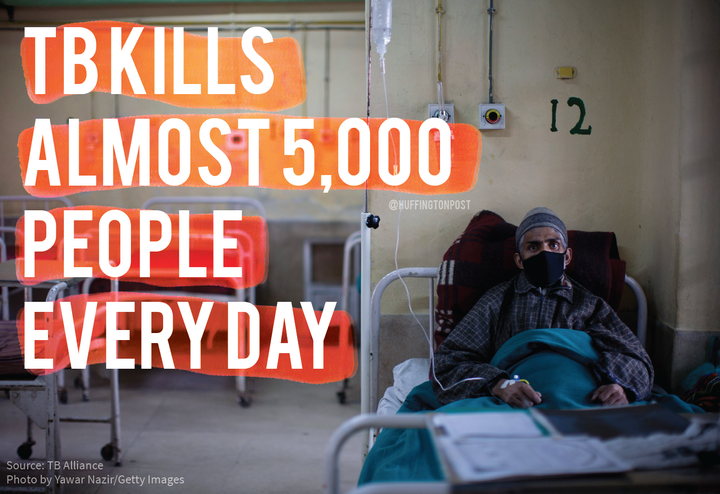 But despite those grim statistics, the TB global health community says there are a few things to be thankful for.
As Eric Goosby, the U.N. special envoy on tuberculosis, put it: "We are at a moment where a lot is converging around people's understanding of the role TB plays, the tragedy of a disease that is allowed to kill almost 2 million people a year that we can cure, and the ability to put a wall down in front of propagating the development of more cases of extensively drug-resistant and multidrug-resistant TB."
From the release of new treatment regimens to combat drug-resistant strains to the rise in global political attention on the disease, here are some of the things experts in the field pointed to as wins for the year.
THE RELEASE OF A NINE-MONTH REGIMEN FOR MDR-TB
The release of a shorter regimen to combat MDR-TB was hailed as a massive life-saving development by the TB community. Typically, treatment for a patient with MDR-TB could take 18 to 24 months. A shorter regimen means more patients are able to complete treatment, saving lives and preventing further infections.
Lucica Ditiu, the executive director of the international Stop TB Partnership, called the progress toward shorter regimens the "silver bullet" in the fight against TB.
A 2018 UN HIGH-LEVEL MEETING
The United Nations announced December that it would hold its first high-level meeting focusing solely on TB in 2018, a major win for TB advocates. This will be only the fifth meeting the UN has held to solely discuss health issues ― the others focused on HIV/AIDS in 2001, noncommunicable diseases in 2011, Ebola in 2014 and antimicrobial resistance in 2015.
"Politically speaking, this is a very momentous time for TB that is completely unprecedented," Dr. Mario Raviglione, director of the World Health Organization's Global TB Programme, said. "We have a unique opportunity to make sure we get what we need."
INDIA'S PUBLIC COMMITMENT TO FIGHT TB
For the first time, Prime Minister Narendra Modi called for an "end TB by 2025" action plan for his country, which is estimated to contain about a fifth of the world's TB burden. Experts say he's the first prime minister in such a high-burden country to ask for such a plan, and his continued willingness to speak about the tuberculosis case load in India shows a commitment to fighting it.
THE UPCOMING MINISTERIAL CONFERENCE IN MOSCOW
Russian President Vladimir Putin is expected to speak at the first ever Global Ministerial Conference on Ending TB in Moscow this November, which global health experts see as a pivot for Russia into the TB fight. Many hope this conference will deliver the springboard platform needed for an effective UN high-level meeting.
AN UPDATED PEDIATRIC FORMULATION
One million children develop infectious tuberculosis each year, and the WHO and UNICEF updated their dosing information for their youngest patients. The new medication is also water-dispersible, making it easier for children to take.
THE GLOBAL FUND REPLENISHMENT
Before You Go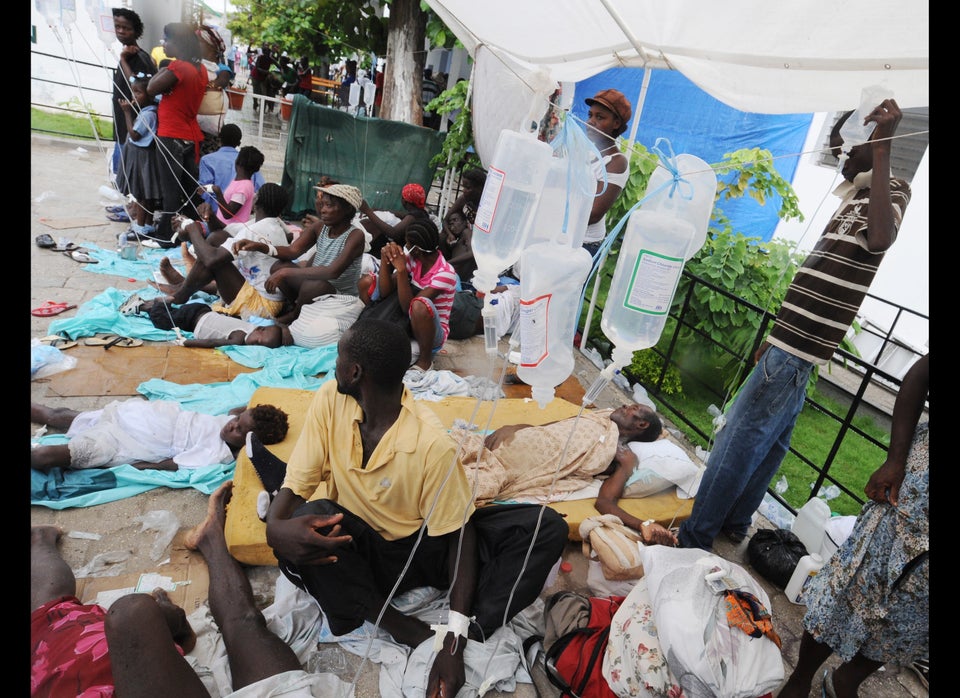 World's Infectious Diseases
Popular in the Community