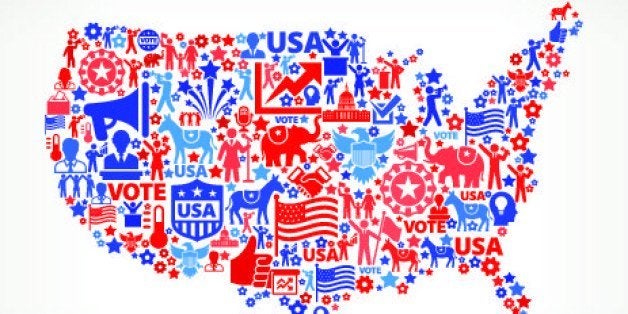 If I had a dollar for every time one of my Republican colleagues have said, "federal money is not free money," I think I would be able to single-handily help reduce the national debt. I happen to agree with my friends across the aisle that federal dollars should not be seen as Monopoly money by the states, or a windfall for us to spend without accountability because it is "given" to us by the powers that be in Washington.
But guess what? A state or local government cannot provide services for free either. The money needs to come from somewhere. That somewhere is usually from state or local revenues generated by anything from income tax to sin tax or fees and fines. The same people paying Uncle Sam federal taxes are also being asked to support state programs by opening their wallet at the local level as well.
10th Amendment purists, advocating for states to make more decisions for themselves, would likely argue that the state and local governments are better suited to serve the people because they are closer to the needs of the population than the federal government. As someone who has been elected in state government for almost a decade, I respect and understand this point of view. To me, the logical extension of this local control argument would mean states that espouse a "small government" model would rely more on state and local revenues than federal dollars to support their government programs.
Newsflash: politicians say one thing and do another. According to a recent study conducted by the website WalletHub, states run by small government conservatives top the list of states that receive the largest amount of handouts from the federal government. You heard that right. Republican-led Red States take the most money from Washington. Topping the list in 2016 are Mississippi, followed by New Mexico, Alabama, Louisiana and Tennessee. This trend is not new either. A Tax Foundation survey of federal dollars as a percentage of state revenue showed similar rankings in FY 2012. In that year, Mississippi was also the #1 recipient of federal money. Louisiana was at #2, with Tennessee, South Dakota and Missouri rounding out the top five. While the methodologies for each of these studies were slightly different, the overarching conclusion remained the same: Republican leaning states take more money from the Feds.
A quick online review of stats on Ballotpedia reveals all of the states in the top five had or have Republican-controlled legislatures. With the exception of Missouri in 2012, all of theses same states also had or have Republican governors as well. Each of the states also voted for the Republican nominee in the 2012 Presidential election.
On the flipside, the 2016 WalletHub report showed Delaware, Connecticut, New Jersey, Kansas and California take the least money from Washington. Three of the states in the bottom five have both Democratic-controlled statehouses and governors. The outliers are New Jersey with a Republican governor and a Democratic legislature, and Kansas that is fully controlled by Republicans.
It seems to me the real reason Red States take more from the federal government than their supposed big government counterparts in Blue States is rooted in priorities. For example, roughly 21 percent of Mississippi's population lives below the poverty line, yet only 5.9 percent of the state's budget is spent on "public assistance" according to the National Association of State Budget Officers. In FY 2014, $34 million of state dollars were spent compared to roughly $1.1 billion of federal monies Mississippi used for public assistance programs. Conversely, Delaware allocated $20 Million of state dollars in the public assistance category, and used only $2 million from the Feds.
Because Red States tend to not invest their own money in the social safety net, they take more from the federal government to cover the costs for programs for those in need.
Who is taking hand outs now?
Capri S. Cafaro is a Democratic state senator in Ohio's 32nd district encompassing counties in Northeastern Ohio. She served as Ohio Senate Minority Leader from 2009-2012.
Popular in the Community